Looking for the best way to display your works online? Here's how you can combine a range of gallery layouts, making your design portfolio shine.
Text

Dana Meir

Date

November 5, 2018

Listening time

9 min
There are so many ways to present your masterpieces on your website: on separate project pages, as full-screen images, layered one on top of another in a stunning composition, and more. Sometimes, having a certain element to guide you is just what you need to reign in your overthinking mind. That's where a grid comes into play. This tutorial will show you how to incorporate a selection of grids and strips on your Wix website, plus impressive animation and scroll effects, so that you can be sure to show off your images in the best way possible.
Discover how to add a drop of diversity to your portfolio, by combining three different galleries on a single page – all the while maintaining a distinct and seamless look. Keep the fun coming and your site visitors hooked, with horizontal scrolling images, hover effects, parallax and more. As well as adding subtle animations to the various elements of your page, you can adjust their timings, so that each part perfectly falls into place as you scroll. Have a go at emphasizing specific projects or areas of your site, by using a sleek mix of video and stills to draw in your visitors' eyes. To see how all these design elements can come together, forming a unified look, check out the demo-site featured in the tutorial above.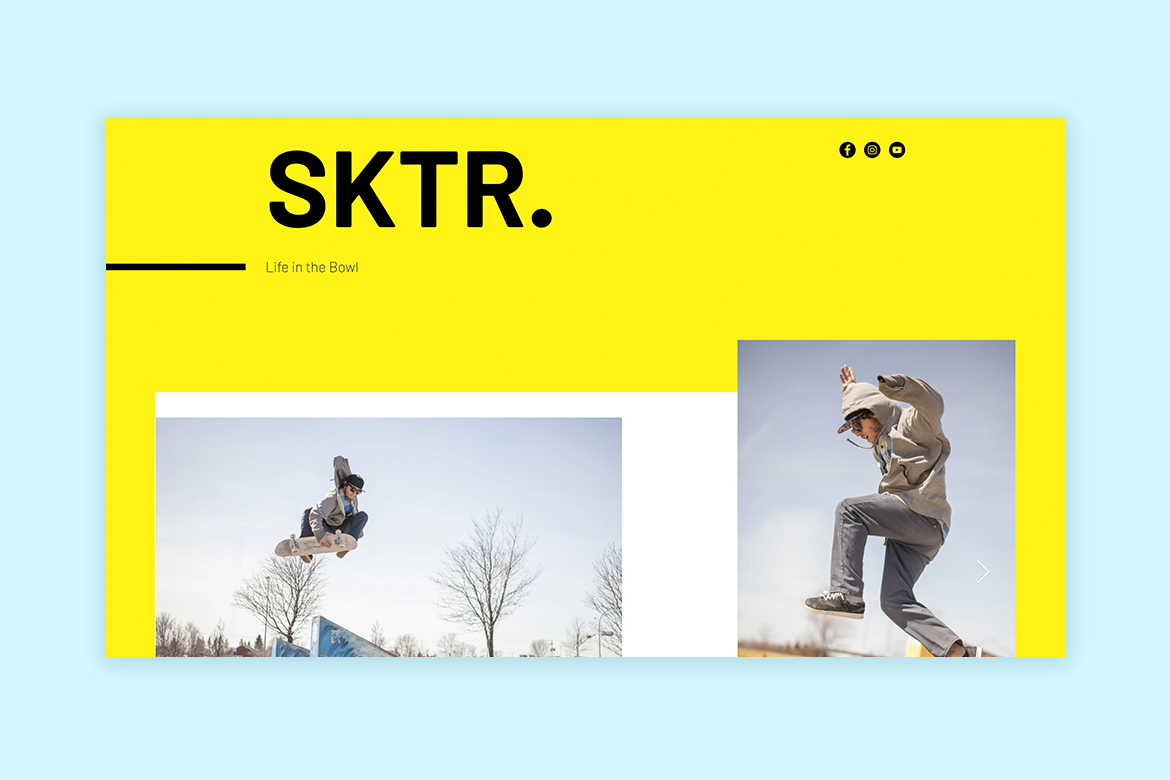 Ready to reach new peaks? Go behind the scenes of this Wix demo-site and start editing it yourself.
You Might Like These too:
Get in Touch! Get in Touch!
Get in Touch! Get in Touch!
Get in Touch!