Establishing good relationships, bridging language gaps and learning from each other's culture is the foundation of a successful remote team. This is a long-distance story about two design studios in Tel Aviv and Kiev.
Text

Hillit Wahlberg

Date

September 3, 2018

Est Read time

8 min

Illustration author

Martina Paukova
In recent years, many tech-focused cities have emerged all over the world, challenging locals to expand their skill sets and learn professions like code, IT and web design. One such city is Kiev, Ukraine. Back in 2014, Forbes Magazine was questioning whether Kiev has what it takes to become the next Silicon Valley – and only three years later, Techrepublic published an article stating that technology now powers three to five percent of the country's GDP and named Ukraine as "one of the hottest tech scenes in Europe."
Meanwhile in Israel, also known as the start-up nation, Wix was emerging as a worldwide company with offices all over the world. But from day one, our in-house design studio was based in Tel Aviv. With over 150 designers working under the same roof in a fast-growing company, it was time to expand further, and Kiev was an obvious choice.
"For the past few years, Kiev has been thriving with tech talent," says Anna Kuntsman Rozenberg, Team Lead for the Wix Studio in Kiev, who divides her time between Wix HQ and Ukraine. "We already had a base of developers and UX designers there working independently on various Wix products, so expanding the design team and starting an in-house studio was the logical next move."
Bridging the cultural gap from the start
As of today, the Kiev Studio is home to four full-stack web designers and one 3D motion designer who work directly with the TLV team. One of the designers, Alina Kuvshynova, worked as a graphic designer at a local agency and was looking to make the transition into web design. She created an online portfolio which immediately grabbed Anna's attention. "I met with Anna, and right from the start I felt very involved with the mission at stake," Aliana says.
"The first thing we had to establish was the way we do things at Wix," Anna stresses. "We have quite a unique work culture that is very casual and matrix structured, so it was important for me to involve the designers in the process and bridge the gap between Kiev's work ethics and what we call 'the Wix way' of working."
That unique way might have become a new norm by now, with companies like Google, Facebook and other large corporations in Silicon Valley, but it wasn't that usual for Alina, who grew up in Ukraine and was used to a different type of work culture. "You live in a country for 25 years and you become used to one way," explains Alina. "Then one day, I was video chatting Anna and I suddenly see a dog passing by. Turns out people bring their dogs to work at Wix. I love it!" Another Kiev Wix Studio designer, Tetyana (Tanya) Voronova, was happy to experience this casual atmosphere first hand. She heard about Wix through a friend and decided to apply for the job. "It's a whole different world," she says. "It takes time and work to learn both the job and the culture, but I want to grow and improve and this is a great opportunity to do that."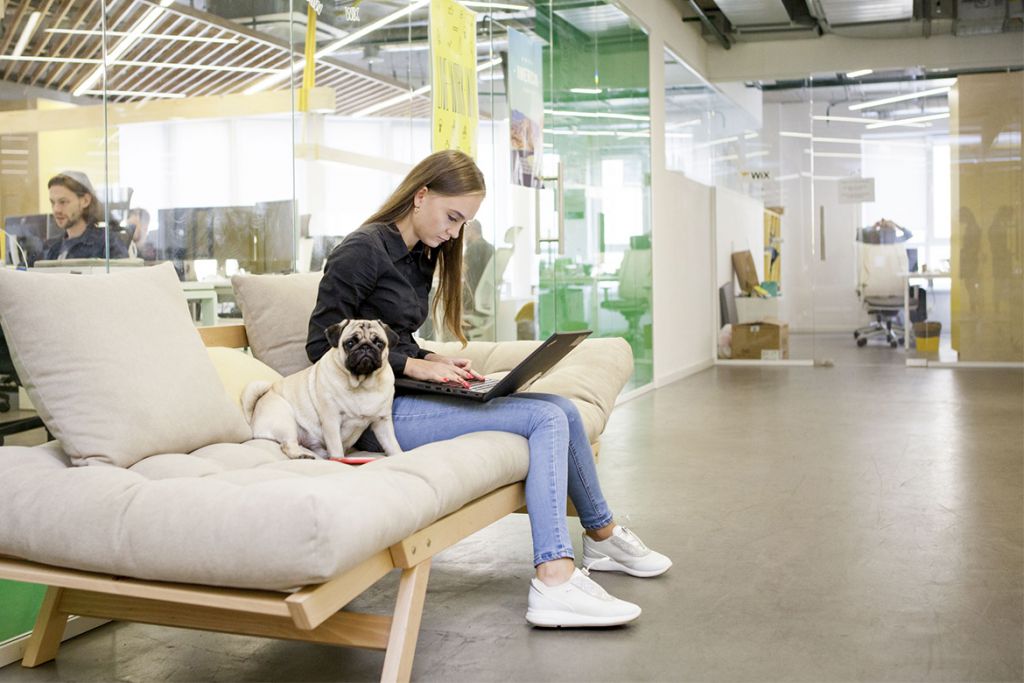 Overcoming the language barrier with compassion
Culture differences are not the only a hurdle to overcome when it comes to working remotely. Anna speaks English, Hebrew, and Russian quite fluently, though the latter became rusty over the years living in Tel Aviv. The team in Kiev speaks Ukrainian, Russian and English and since Wix is a global company, English often dominates in emails and conference calls with the rest of the team in Tel Aviv. "Design might be a very visual language that can overcome any language barrier, but in order to manage a team of designers and convey emotion within the design, you often need to express yourself with a higher level of language," says Anna. "This changes the dynamic, because what you lack in words, and intent often gets confused, you must make up with some sort of kindness and compassion."
"When I came to work for Wix, I didn't speak English very well, so it was super important for me that Anna saw this as a learning opportunity rather than a disadvantage," says Tanya. At the beginning, Tanya didn't always understand what the team back in Tel Aviv was trying to say. "I once thought someone was angry at me over email, but I asked for clarification and realized that she was just being direct in a way I'm not used to."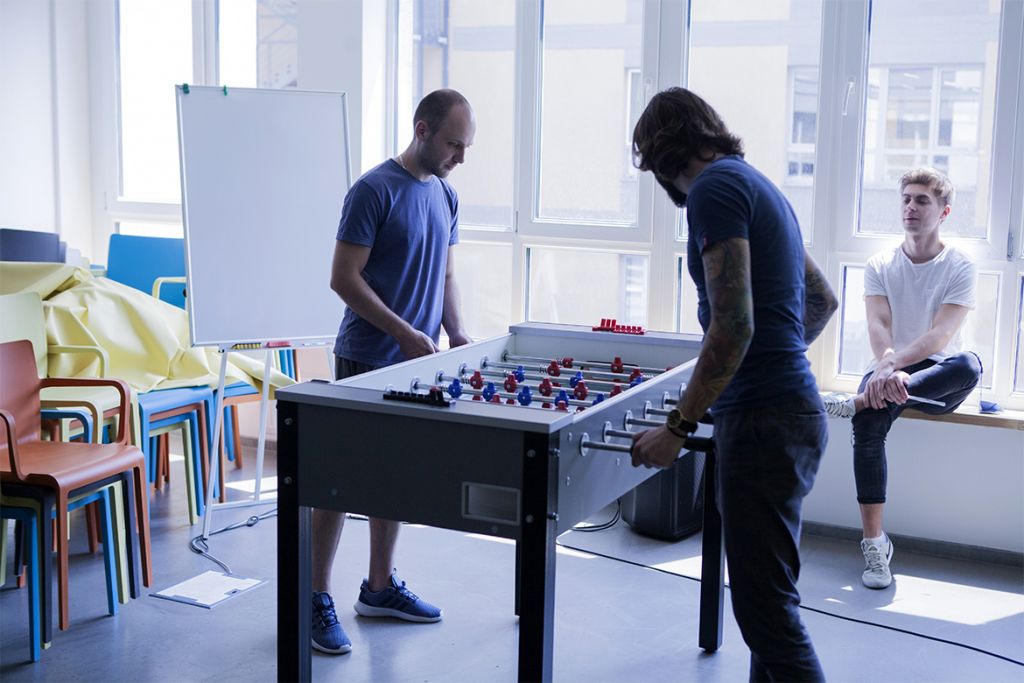 "The people working in Tel Aviv are constantly sharing a lot of their knowledge with each other, sharing sketches and unfinished work for review," Alina adds. "Here in Kiev, it's uncommon to show an unfinished product to a colleague. I once shared my work and got so many comments on it, that I felt like maybe they didn't think it was good. But then as the conversation evolved, I understood that they really liked my design. I think that if the comments come from that place of sharing knowledge, than you have to learn how to be comfortable with saying what's on your mind. Getting to know the people and their ways of doing things helps a lot."
"The key is to get to know each other well, form a solid work relationship and also a friendship along the way," Anna explains. "The real challenge is to combine that with being a manager. I spend a lot of time talking to our HR, making sure I'm not missing something because of language or culture. I have to keep asking questions, keep the conversation going and establish a two-way communication channel where the team feels comfortable to say whatever is on their mind and I'm comfortable enough to give them feedback when needed."
Compensating for the distance through frequent visits
If cultural differences and language barriers aren't enough of a challenge, we also have a small matter of physical distance on our hands. Video chat technology has improved so much over the years, but it's still not always reliable. "Some things are just better face-to-face," says Anna. "It creates a situation where you wait on things so you can discuss them when you visit, but then you might bottleneck projects for too long," she adds. "I try to visit as much as possible and when I do, I make sure we also hang out and not just work."
Appointing a local manager might help bridge some of the distance issues, and that too is a challenge Anna has taken on. "Delegating is another way of overcoming distance issues," says Anna. "But then you have to ask yourself, what kind of a manager am I looking for? An artistic one, an operational one, maybe both? It's an important discussion to have."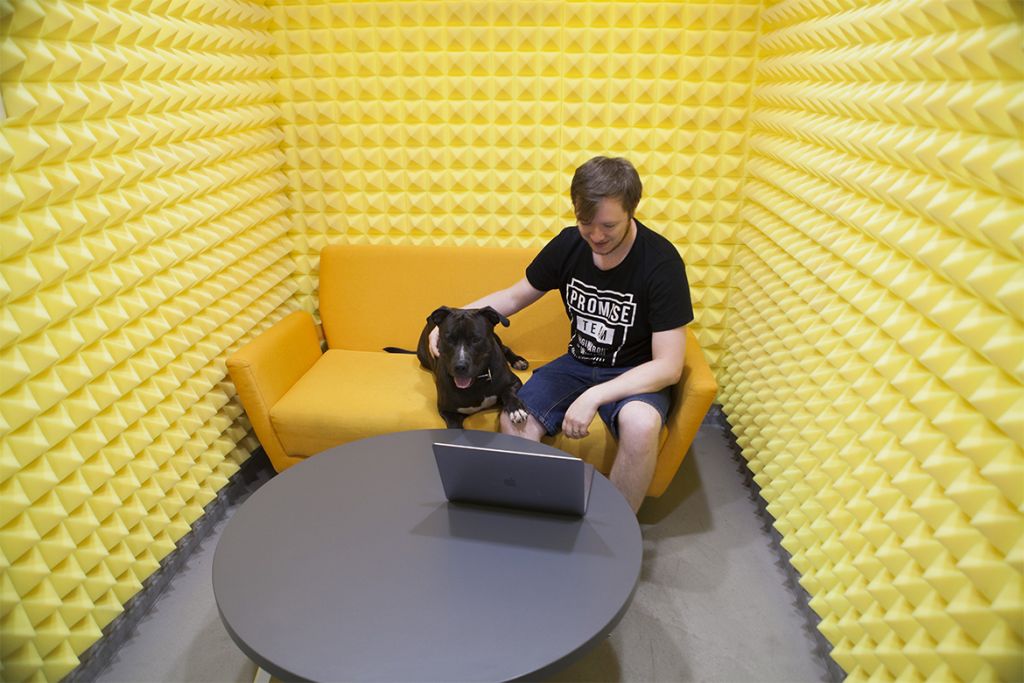 Cultivating a local design community
While a remote design studio is one step towards expanding the pool of talent, for designers truly to thrive, there needs to be a community involved. "It's important for us to cultivate a local design community that we can give something back to," Anna says. "We hold meetups in the office as much as we can, where we bring interesting, inspirational speakers and share knowledge."
During the summer Anna held a Fresh meetup, an ongoing series of design events that hosts designers from all fields to exchange ideas, work experience and vision, and elevate the design community around the world. Hagit Kaufman, VP of Design and Brand at Wix, shared her thoughts about the way designers need to think about trends in a tech environment and Inbal Tal, Lead Designer on the ADI (Artificial Design Intelligence) team, introduced the audience to the ADI design process. "Our goal with these events is to tell people about the work that we do, exchange ideas with them and learn from one another," Anna explains.
Doing it together
A sense of togetherness is not only key to a good community, it's also a way of improving remote work. "In general at Wix, designers do more than their title suggests," Anna says. "And in Kiev, where it's a bit uncommon to share your ideas, it's very important for us to define the role of a designer together. The designers in our Kiev studio are a big part of it. They are not just a remote workforce, it's more holistic than that."
To overcome the feeling that might arise when detached from your company's headquarters, Anna set up a process to ensure that whenever a designer starts working on a project, they will also be the same ones to see it through to its finish. Having a sense of ownership over a product makes it more than just a design task. This way, the designer can be involved starting with the early stages of research, to production and all the way down to final execution. "At the end of the day, you're on new territory," says Anna. "Building something together, and knowing when to listen to your partner in the process, can cultivate something new. Yes, we at Wix have our methods and our way of doing things, but it's equally important to give space for a new culture and a new way of doing things. Togetherness is one of the most important values in building a remote studio."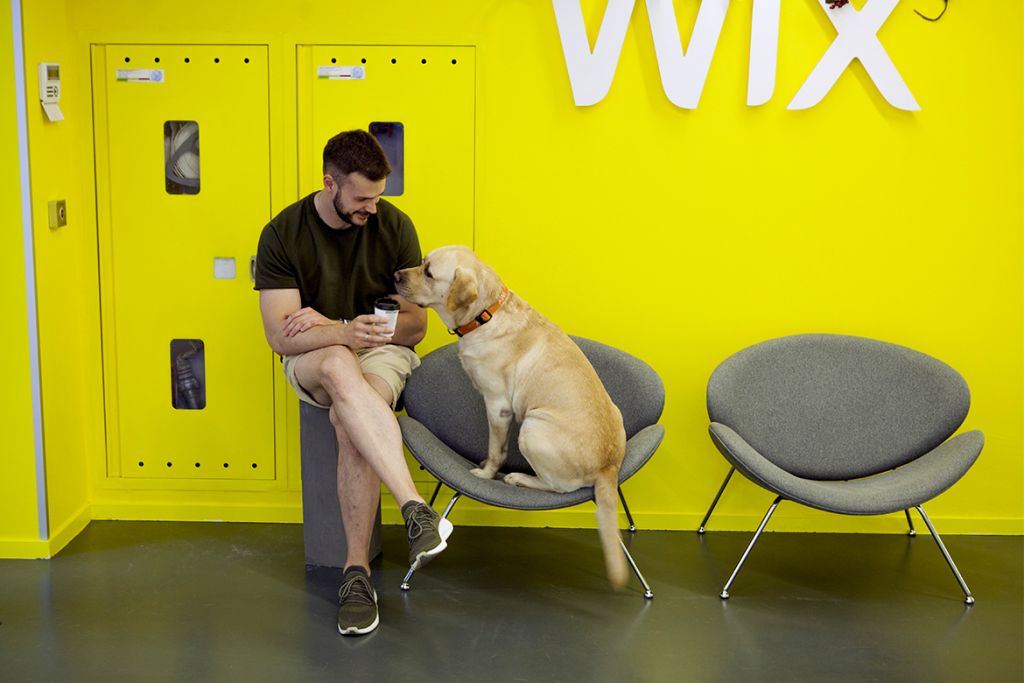 You Might Like These too:
Get in Touch! Get in Touch!
Get in Touch! Get in Touch!
Get in Touch!