For this edition of Designers Abroad, creative and wild-spirited Alma Neeman explores Denmark's exciting capital.
Text & Main Image

Alma Neeman

Date

July 5, 2018

Est Read time

6 min
Denmark is a tiny, exciting country that serves as a bridge between Scandinavia and the rest of Europe. The capital, Copenhagen, is the most pleasant, green, optimistic and chill city I've ever experienced. Its residents rank their happiness highest in the world, it has a brilliant public transportation system and EVERYTHING is happening outdoors. Feel like catching lunch with a friend? You must go outside – to a restaurant's patio, your building's courtyard, to the park with a book or simply sit by the water. During summertime, the sun is up until 11 pm (very confusing for your internal clock) but it means you have to use every minute of time in the sun.
The contemporary Danish culture is based on the concept of hygge – an expression for making the atmosphere warmer and cozier that applies for truly everything. From your house to your relationships, both during the freezing winter or the sunny summer, hygge is an approach to life that teaches you to appreciate fine cuisine (and comfort food), makes the time you spend with friends valuable and invites shared experiences. These principles also derive from the socialist spirit of Scandinavia, where the viewpoint is that you don't have to try and stand out; you're great just as you are. The idea is also that the individual is the society, and the society is the individual. It means that as a person, you are conceived as good and beautiful, so eat and drink as much as you'd like, and feel free to get yourself a divine and over-the-top pastry because you deserve it.
There's also a very unique kind of respect for each other that goes beyond words. You'll notice mothers leaving their babies in strollers outside of coffee shops while they run inside to grab something – which may sound horrible at first, but actually expresses the high level of trust individuals have with the community here. You can feel this in every street corner throughout the city.
Another thing that excites me about Copenhagen was seeing people constantly playing. Board games, card games, social games, even playing catch – it was just crazy! Especially when you learn that people who live there use their phones less, read books more and in general have much more social interaction.
One of the clear advantages this city has is a combination between its historic infrastructure and its new architecture, which facilitates so many different water sources: bays, ports, harbors and docks, all filled with boats and ships. Lakes and ponds are paved into the city's landscape. It's quite ordinary to catch a well-fitted suited man taking off his clothes to jump into the water for a refreshing break, then getting dressed and continuing on with his day.
And of course, there's the design. This is by far one of the cleanest cities I've seen. And combined with the natural light, it brings out all the mesmerizing, bright colors of the urban environment – from garbage cans and posters to street style everywhere you look. People here tend not to share too many local tips, but I'm honored to reveal to you my favorite locations in Copenhagen (so far!) so if anyone has the opportunity to find out more about this Scandinavian gem, I'd be happy to be part of their discovery journey.
For foodies
Lille Bakery
A small bakery that was recently opened in the outskirts of the city. You can make it into a field trip, and chill out in their backyard. I recommend trying their super fresh homemade fruit soda.
Juno
Beware! This is the most amazing and addictive bakery you'll encounter. The smells – and lines – get to the end of the street (a weekend line can take a totally worthwhile 40 minutes). You just have to try the cardamom pastry!
Heimdalsgade22
A small cafe that gives local (and happy) vibes and is filled with cool records and plenty of spots for working.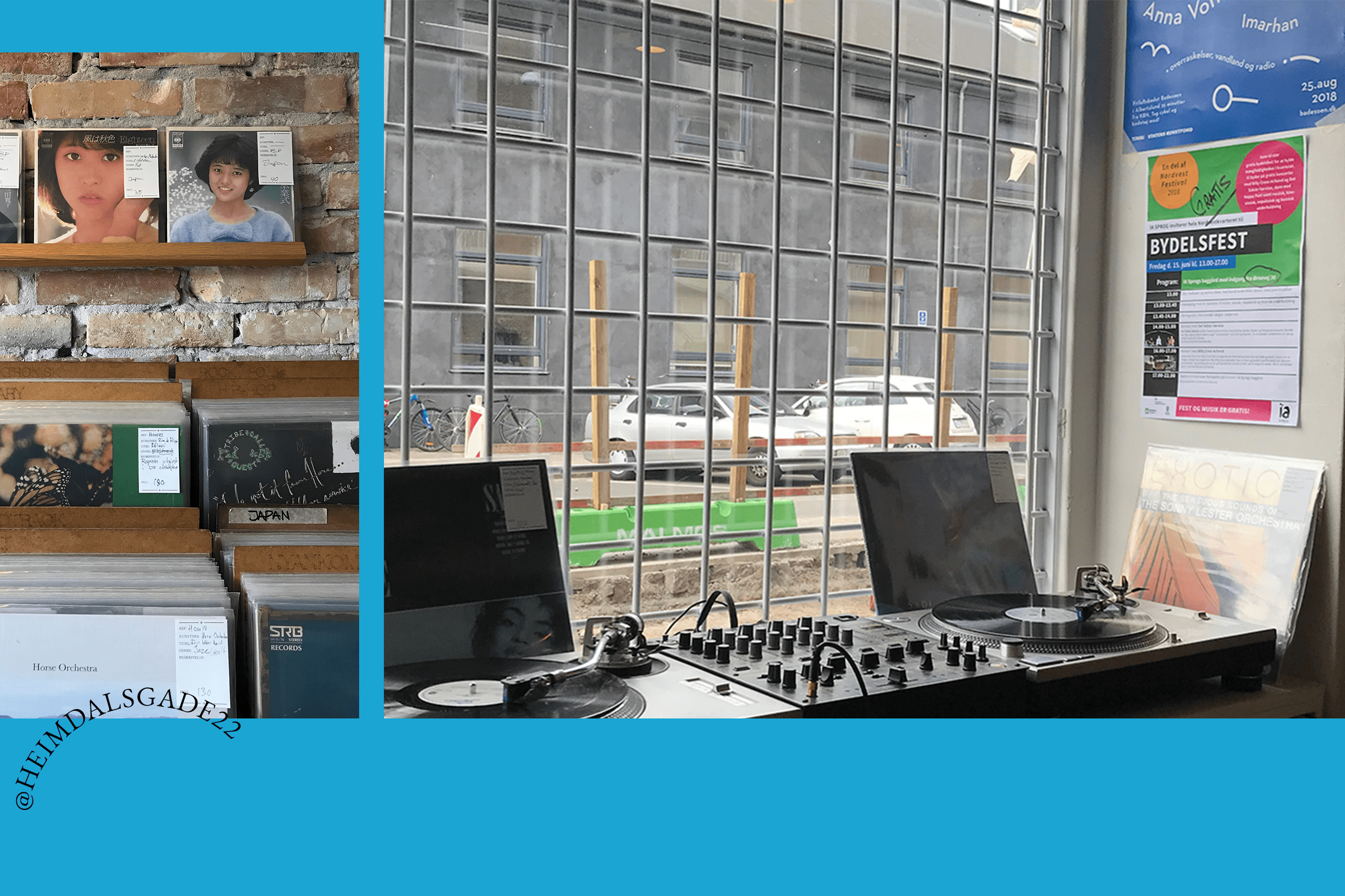 Apollo Bar & Kantine
Let's start with the location – the Apollo Bar & Kantine is located in a hidden courtyard in the middle of the city, right next to Copenhagen's tourist street (Nyhavn, a colorful row of 17th century houses and what you'll usually find when Googling "Copenhagen"). The shared courtyard is partly owned by the Art Academy and one of the best galleries in town: Kunsthal Charlottenborg. The Apollo also hosts art events and DJ sets.
Atelier September
A light-filled cafe located in the city's center, with the same owner as the Apollo. Inside the cafe, there's a small branch of HAY, the perfect design shop.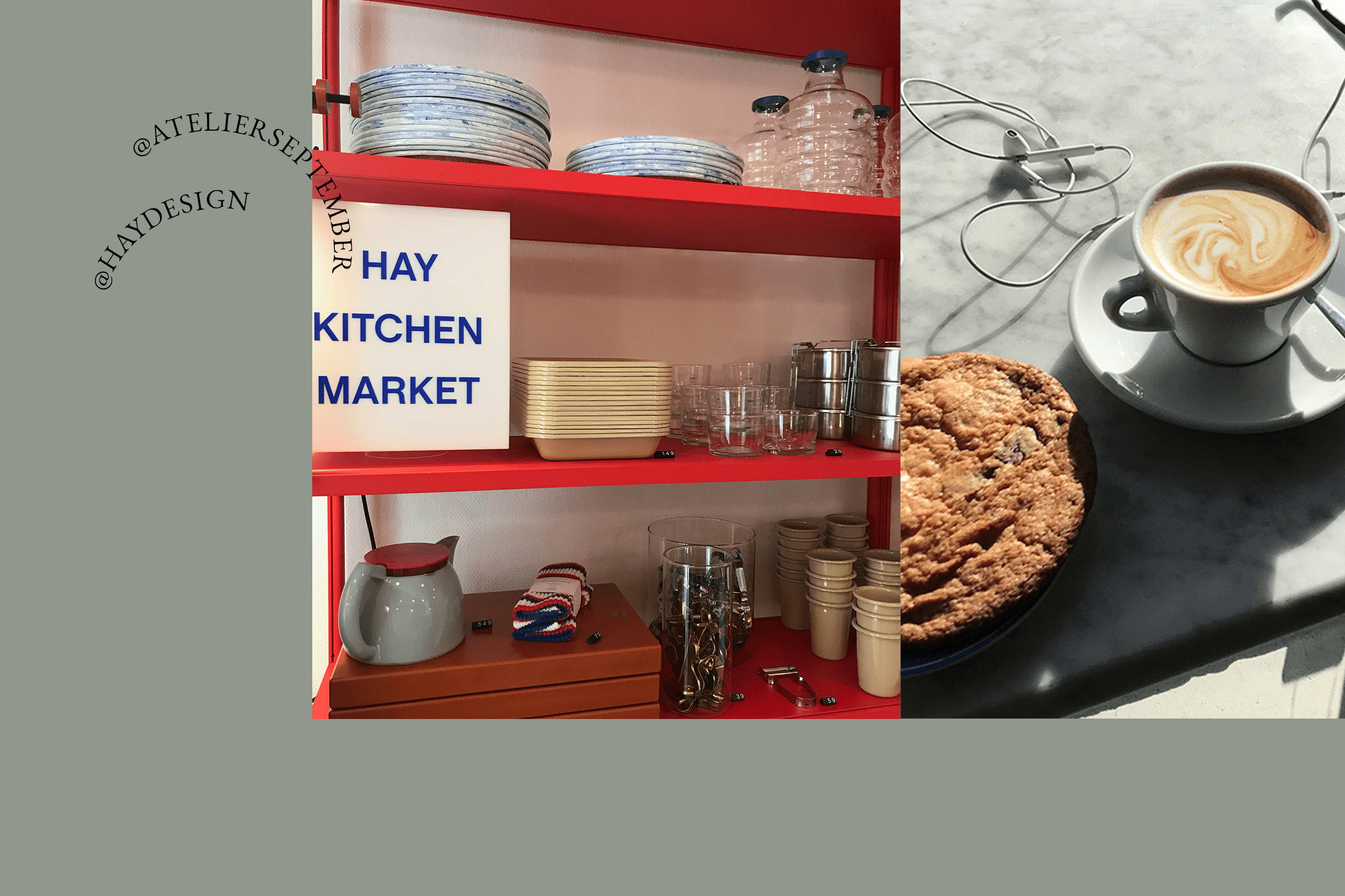 Menu Space
A beautiful cafe, connected to industrial designers' open spaces. The neighborhood (Nordhavn) is new and stunning and is next to a large bathing area.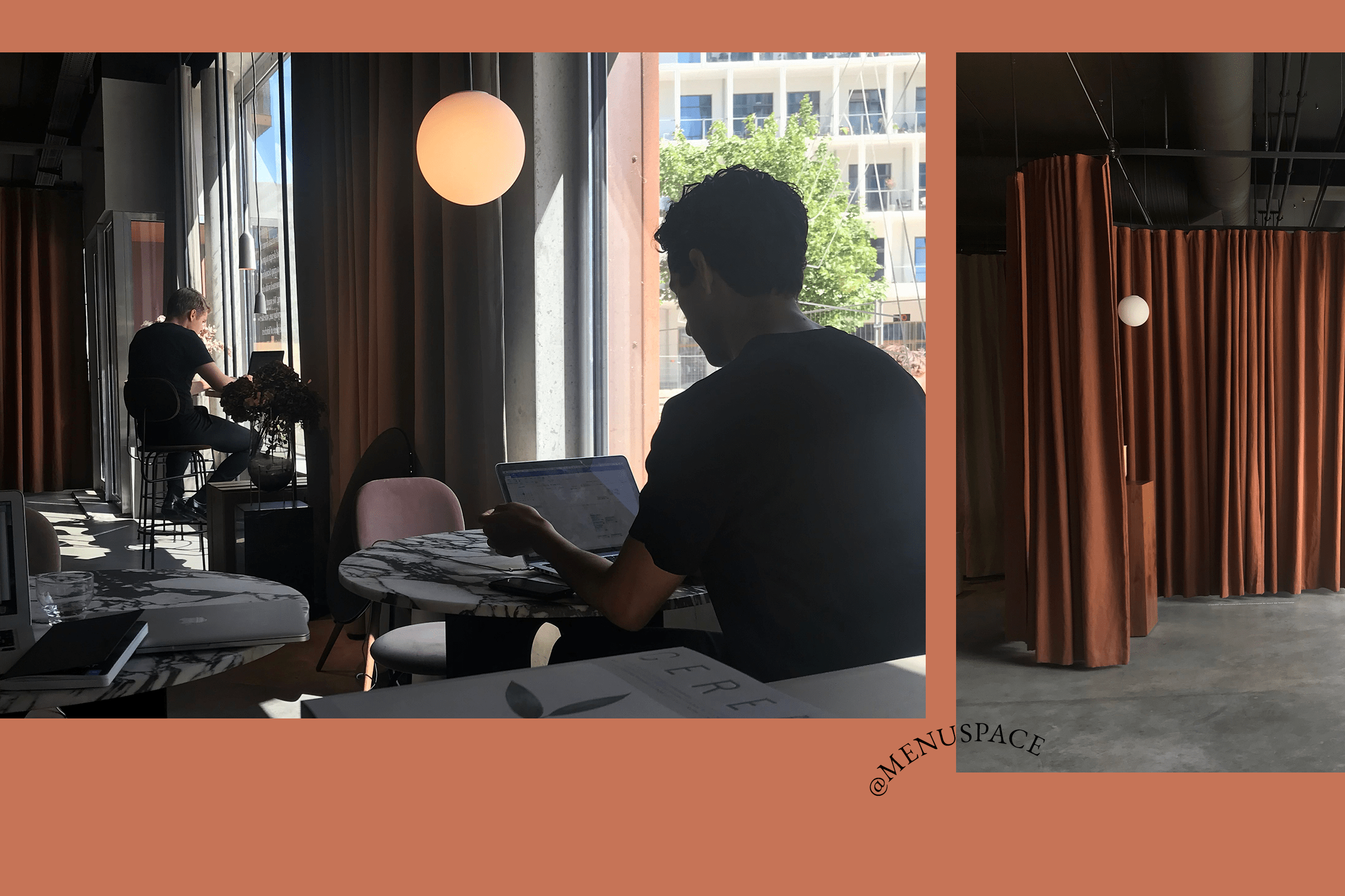 Coffee Collectif
A local cafe factory that inspires coffee growers and farmers around the world. It has a few stores and booths around the city.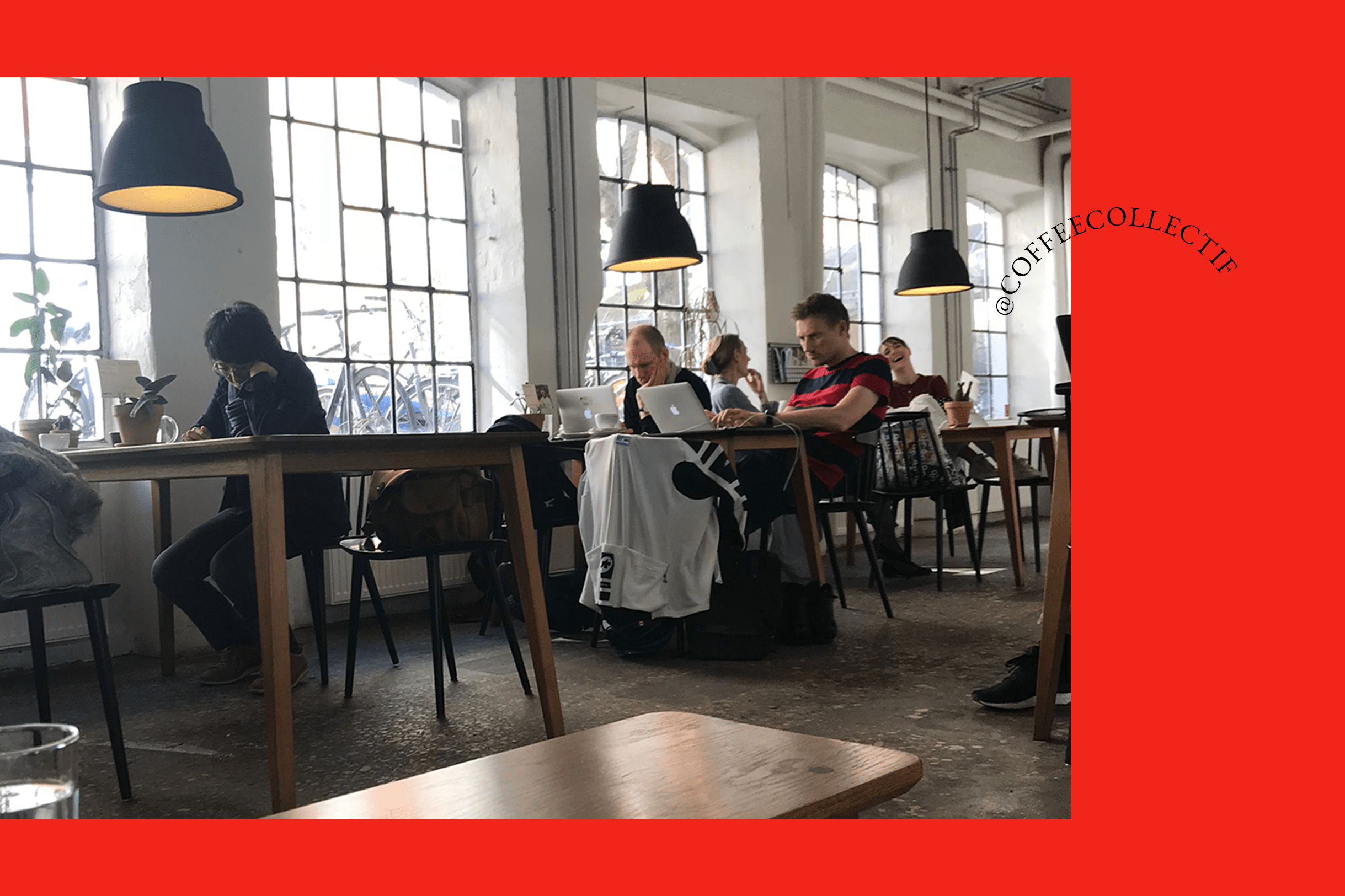 Osterberg Ice Cream
It might be lame to recommend anything ice cream related, but having an Italian husband means this is something I encounter weekly (if not daily). This is a really excellent ice cream place owned by a young and talented girl that develops local flavors herself.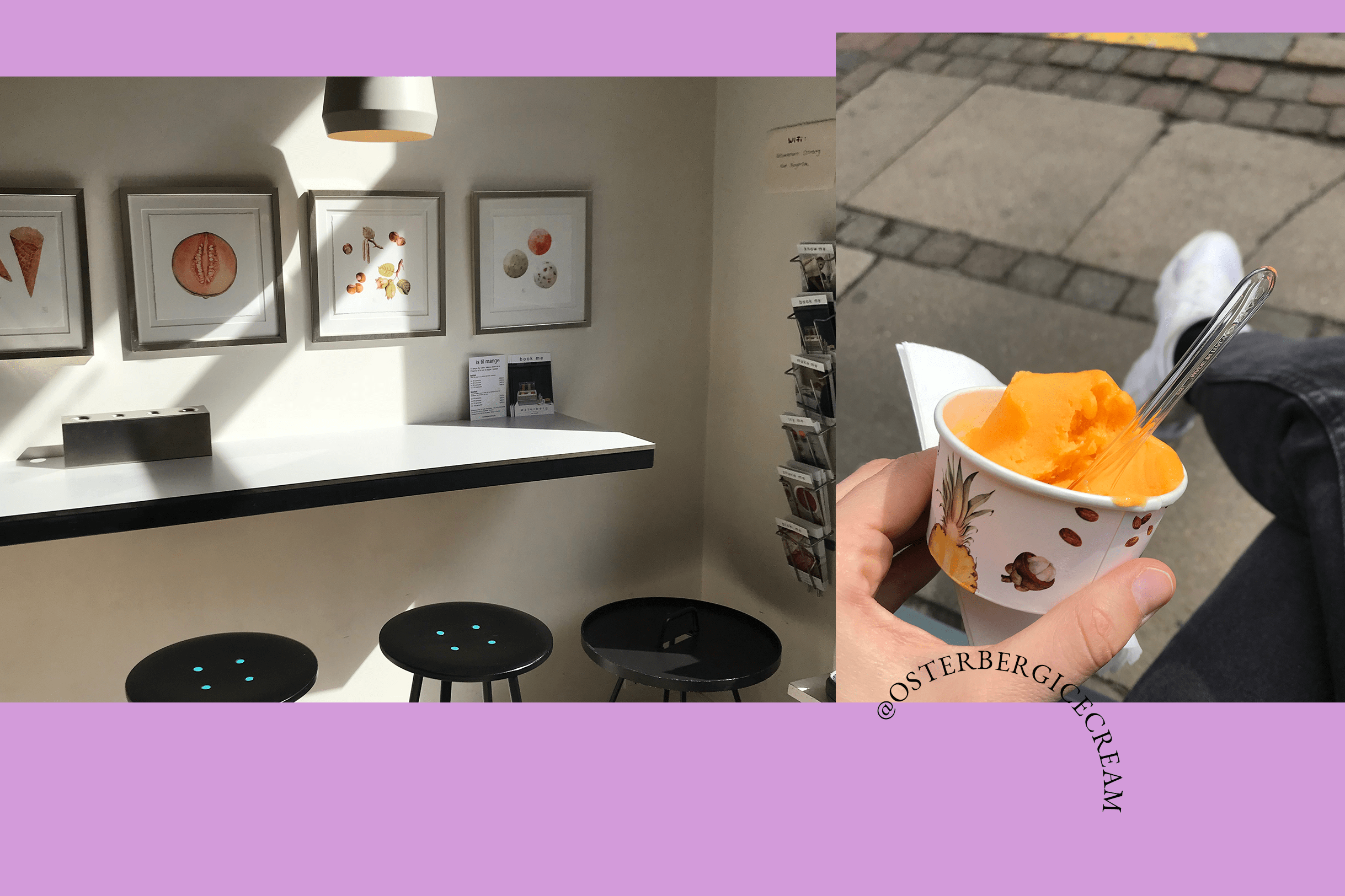 Ramen to Bíiru
A bar filled with amazing ramen and Mikkeller beer – locally-brewed beers with styled cans.
Art for the soul
Kunsthal Charlottenborg
This gallery deserves a mention of its own. Hosting the edgiest exhibitions and festivals in town, they also have a small movie theater that screens films, dance shows and interesting workshops. At the gallery's foyer, there's a bookshop with the most beautifully decorated covers in town. Shout-out to the studio that sustains the amazing branding of the institution, Wrong Studio.
NY Carlsberg Glyptotek
An amazing museum comprised of the Carlsberg private collection. Ancient Greek statues, Egyptian art and some Modern Art monumental pieces (including Degas and Monet). You can also enjoy the museum shop, that is inlaid in the building's outstanding architecture – marble floors, huge paved poles and a glass-sealed botanical garden.
Copenhagen Contemporary
An important gallery recently reopened, located a bit far off the city's center in what used to be an army base. This mega-designed space is filled with type visuals and an amazing shop, focusing on installation art with local designers and international artists.
Two great contemporary art galleries: @gallerisusanneottesen @v1gallery.
Music for the heart
MMHRADIO
An amazing local radio station, that also hosts summer parties. Listen while you work!
Clubbing is a must every now and then so you can put the Photoshop aside and go blow off some steam. Great locations: @bakkenkbh and @cultureboxdk.
Designed shopping 
Danish people are known to be ultra successful when it comes to product design. For me, all I know is that it's fun to have it in my house. Here are a few great places to buy furniture, homeware and more: Norman Copenhagen and HAY.
Local Fashion Brands: Copenhagen is where you'll think you've died and gone to design heaven. There are no normal people here, just designers dressing gorgeously and effortlessly. Kids are dressed in bold, colorful clothes and adults dress with amazing patterns and heavenly shoes. Local brands: @lottaliinalove @hollygolightlydk @carcelclothing @storm_copenhagen @w00dw00d
Flea market
Loopesupermarked Remisen
This one is hard to find, but the summer fills the city with local vintage markets selling everything from art, to clothes, furniture and more. Because Copenhagen is sooooo expensive, these markets serve as an amazing alternative, with every it-girl selling her clothes from last season. Here you can find your Miu Miu and Acne at a reasonable price.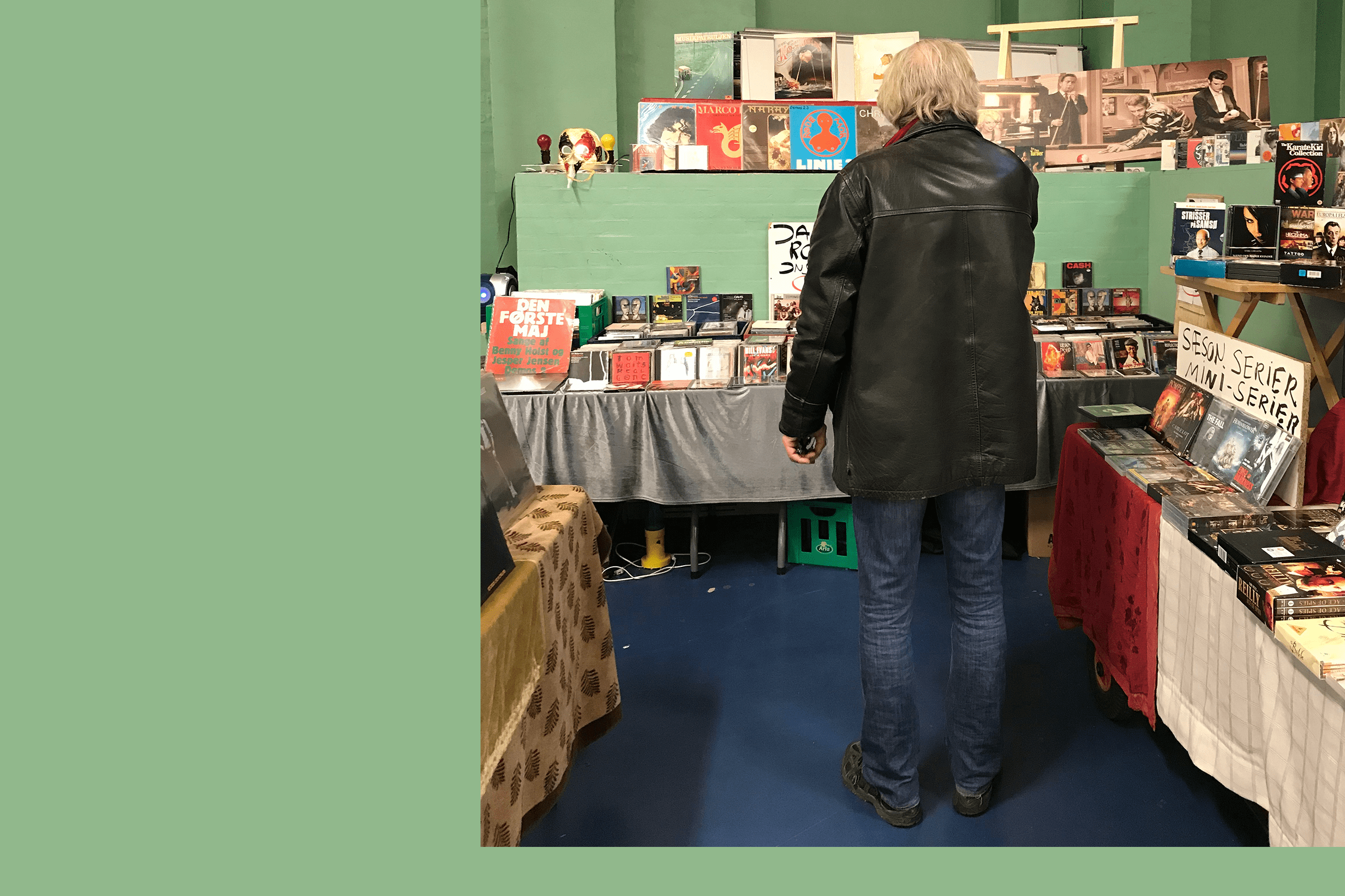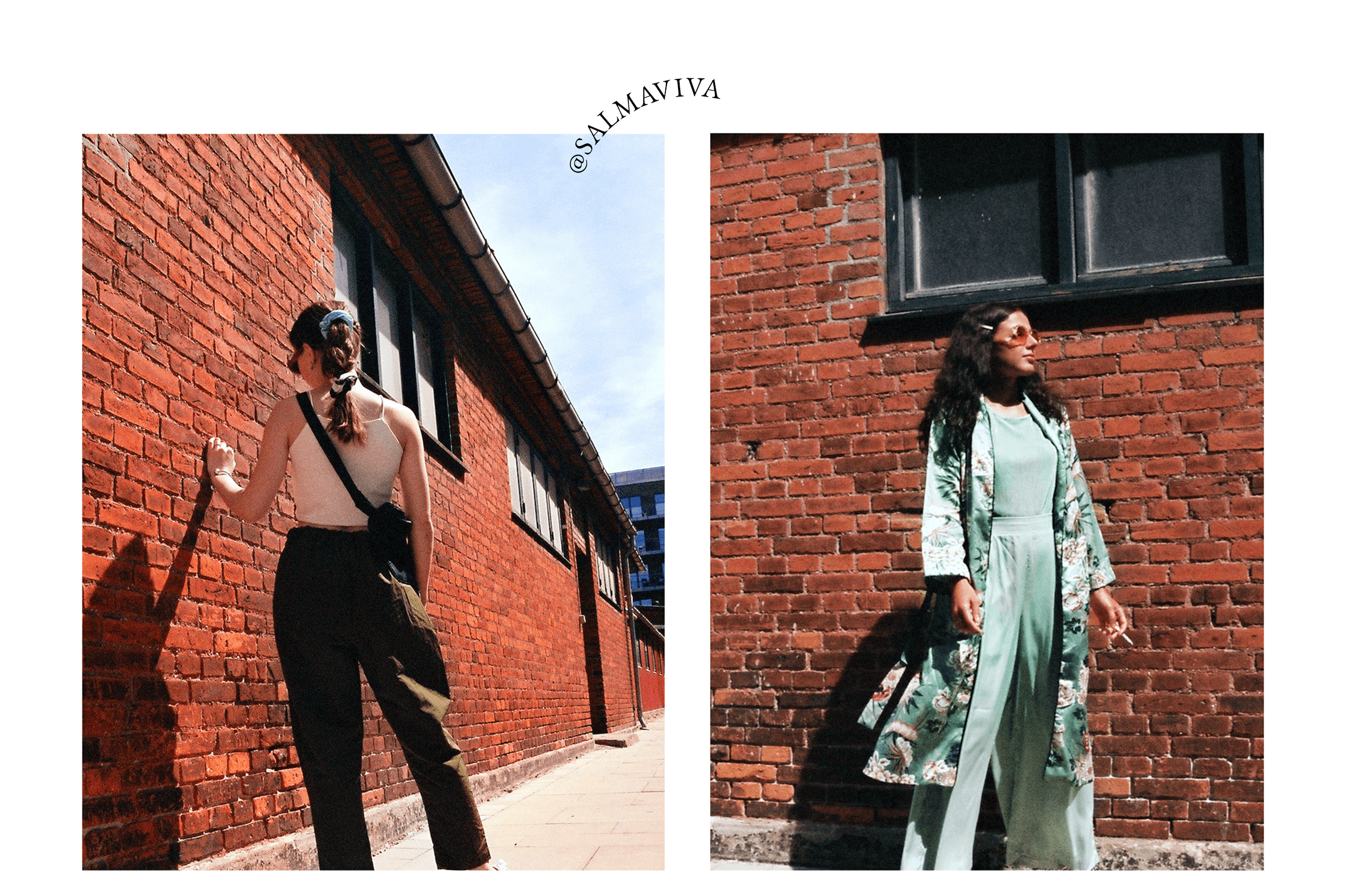 You Might Like These too:
Get in Touch! Get in Touch!
Get in Touch! Get in Touch!
Get in Touch!