Emerging from his style evolution, designer and illustrator Ariel Wollek creates vibrant geometric works. Undressing the stages of his creative development, he created a workshop about it.
By

Ariel Wollek & Yaara Schattner

Date

April 2, 2018

Est Read time

3 min

Illustration author

Ariel Wollek
At first glance, Ariel Wollek's illustrations express pure dedication to a classic geometric style. It comes as no surprise that Ariel sees his art as a way of thought more than a mere aesthetic preference: "I find great interest in abstract art and in abstraction as a process, in both the visual and spiritual sense."  
But Ariel's work carries a subtle undertone of contradictions between movement, structure, stillness, and fluidity. "Creating compositions raises the question: how can it be both dynamic and consistent?"

Currently, Ariel works as an illustrator and icon designer for the Wix Design Studio. His work includes branding events sponsored by Wix, creating murals for office spaces and developing an illustrated language for the company's brand.
"We developed a flat, geometric language based on basic shapes, that form together complex compositions in strong and vivid colors. The decision was to put evergreen before trendiness, which we did by building it around characterization and the brand color palette. It enabled the language to uphold originality while being implemented into several products over the years."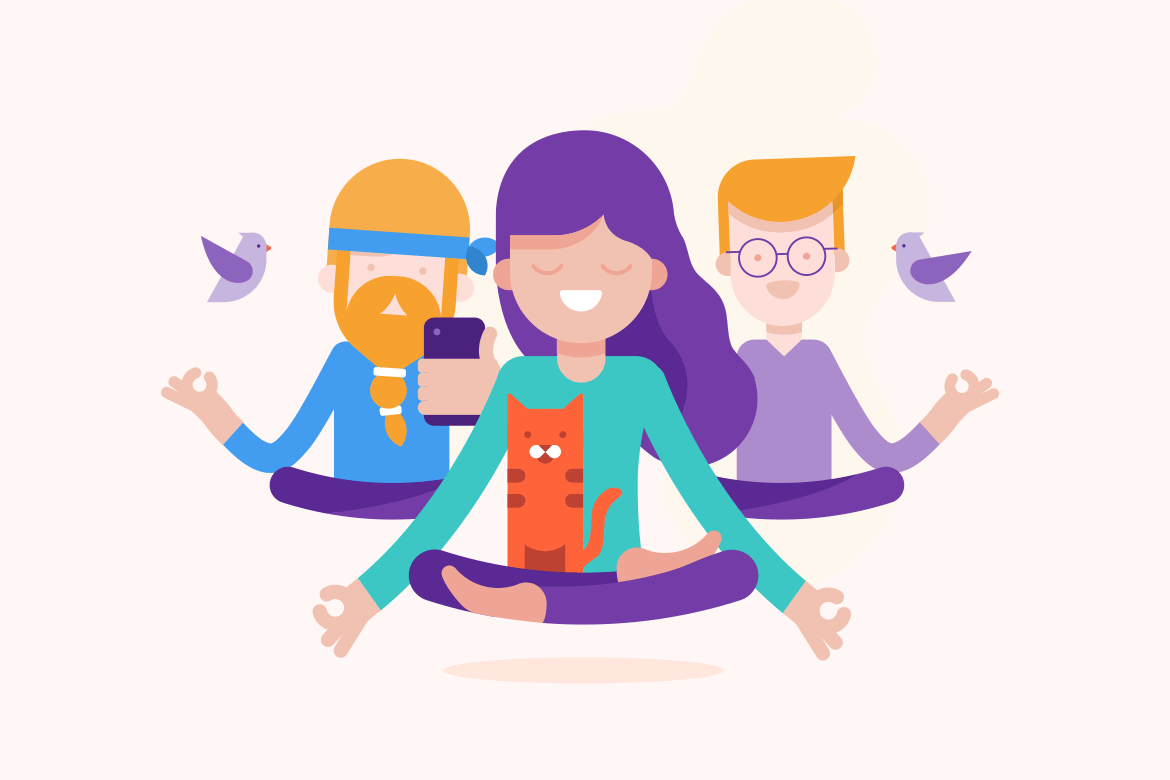 The introduction to the geometric style and the deconstruction method happened quite late into Ariel's studies. "In a way, I developed my own style late into school. Though I was flirting with abstraction since I started drawing, as a professional illustrator I was doing mostly realism. To make a step forward, I needed a sharp change. So in 2013, I participated in Henning Wagenbreth's Master Class at the UDK Berlin. It took a combination of an inspiring teacher and a flexible yet encouraging environment to push me towards reconnecting with my long-lasting interest in geometric designs and abstraction."
In Berlin, Ariel created his first geometric work, and it was only right that it would also be biographic.
"I was looking for a challenge, and when Wagenbreth gave us our last assignment of the class I knew it was time. We needed to create an illustrated map and I decided to create one about my father's life. Wagenbreth showed such enthusiasm after seeing my sketch that I felt confident enough to make the leap towards this new style."
After working in a different style altogether, when Ariel got into geometric illustration, his perspective was critical and insightful. "I was fascinated by the deconstructing process. It was as if I understood all things in nature were composed by simple shapes, so the style exposed a DNA of being. That's the exciting thing about geometric illustration: you tap into a basic essence of objects and reinterpret the relationship between them."
Combining insights about the transition between realism and geometric style, Ariel realized he could walk others through a similar creative process. This drove him to develop a workshop, "From Realism to Geometric – Photography-Based Vector Illustration". During Tel Aviv's recent Illustration Week, his sold-out workshop left many designers with a new skill.
"As an analytical person, I find this work process extremely rewarding, and this is what I wanted to show the participants. I based the workshop on my own development while digging deeper into the method and idea of visual deconstructing."
"Each participant brought a photograph with them. Then, on top of their photographs, each created a layer of geometric shapes using Illustrator. Once that was done, everyone created connections between shapes and developed primary forms by awarding them with complexity and colors. It was a really enlightening and engaging process, and the results were fantastic."

Growing up in a creative family, Ariel makes sure he fills his everyday with inspiration, from art and design to philosophy. "I'm deeply drawn to abstraction as a visual and spiritual process. Artists like Yves Klein, Paul Klee, Lucio Fontana, Mark Rothko, Mondrian, and Kandinsky are just some that are truly inspirational in that sense."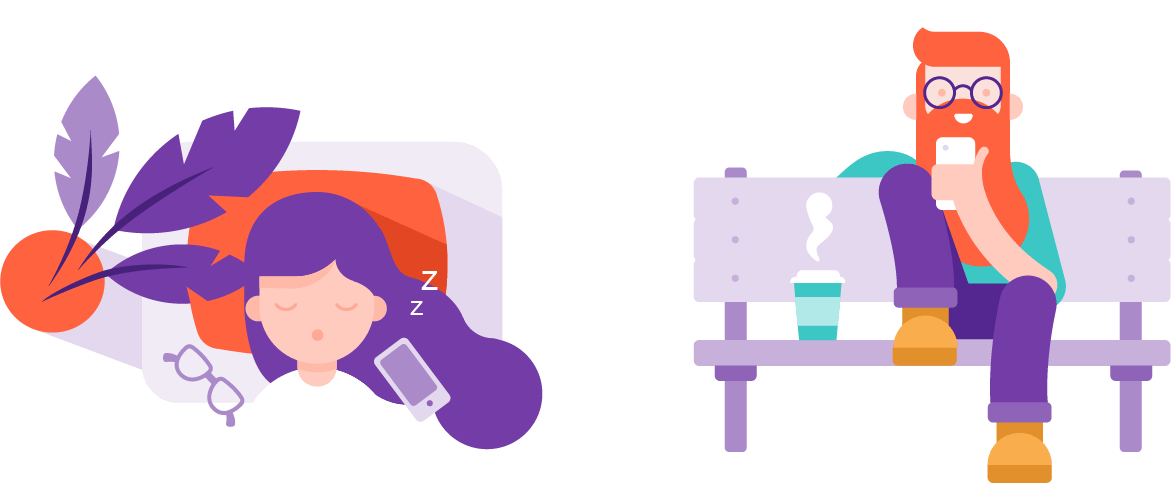 For Ariel, an important aspect of development is being inspired and trying out new styles. "Go see art exhibitions, follow other designer's works, see as much as you can. I can mark Owen Davey's work (notice his abstraction of wildlife), Rob Bailey (for his flat and wide color fields), Nick Slater (known for developing shapes and coloring methods) and Rick Brecklemns (mostly his compositions of strong colors and flat-shaped characters). But it's also crucial to try all the techniques you can – not to be afraid to step out of your comfort zone. It might be a cliche, but it's just that simple. As an illustrator, it's super important to enjoy the style you are working in, and when you're having fun and feeling fulfilled by the process, the result definitely reflects it."
Tel-Aviv Illustration Week Branding 2016, Main Illustration, animation by Guy Garibian
You Might Like These too:
Get in Touch! Get in Touch!
Get in Touch! Get in Touch!
Get in Touch!