In this 'Designers Abroad' edition, we're getting our weird on with an inspirational trip around Austin, Texas.
Text & Main Image

Yotam Kellner

Date

November 1, 2017

Est Read time

5 min
Designers Abroad is an ongoing series on our blog.
Austin, the capital of Texas, is just the coolest. It's a fast growing city with young and liberal residents and tourists, which make it sort of a hip bubble. You've probably heard of its two biggest music festivals that really put it on the map – South by Southwest (SXSW) and Austin City Limits – but Austin is totally worth the visit all year long, regardless of those events.
Since a big part of my work in the Wix studio is with the education team in NYC, I've been lucky to travel frequently to the US and  my recent trip to Austin was dedicated to the search of awesome music, great food and as always – cool design inspiration. So in the true spirit of this section, here are my top recommendations for Austin I'm sure every designer will adore.
Austin is well known for its wonderful food truck subculture. With more than 1,400 throughout Austin, it's definitely the biggest food truck city in the US. I guess it's the combination of hot weather, vast landscapes and probably the fact that opening a food truck is at least ten times cheaper than opening a restaurant.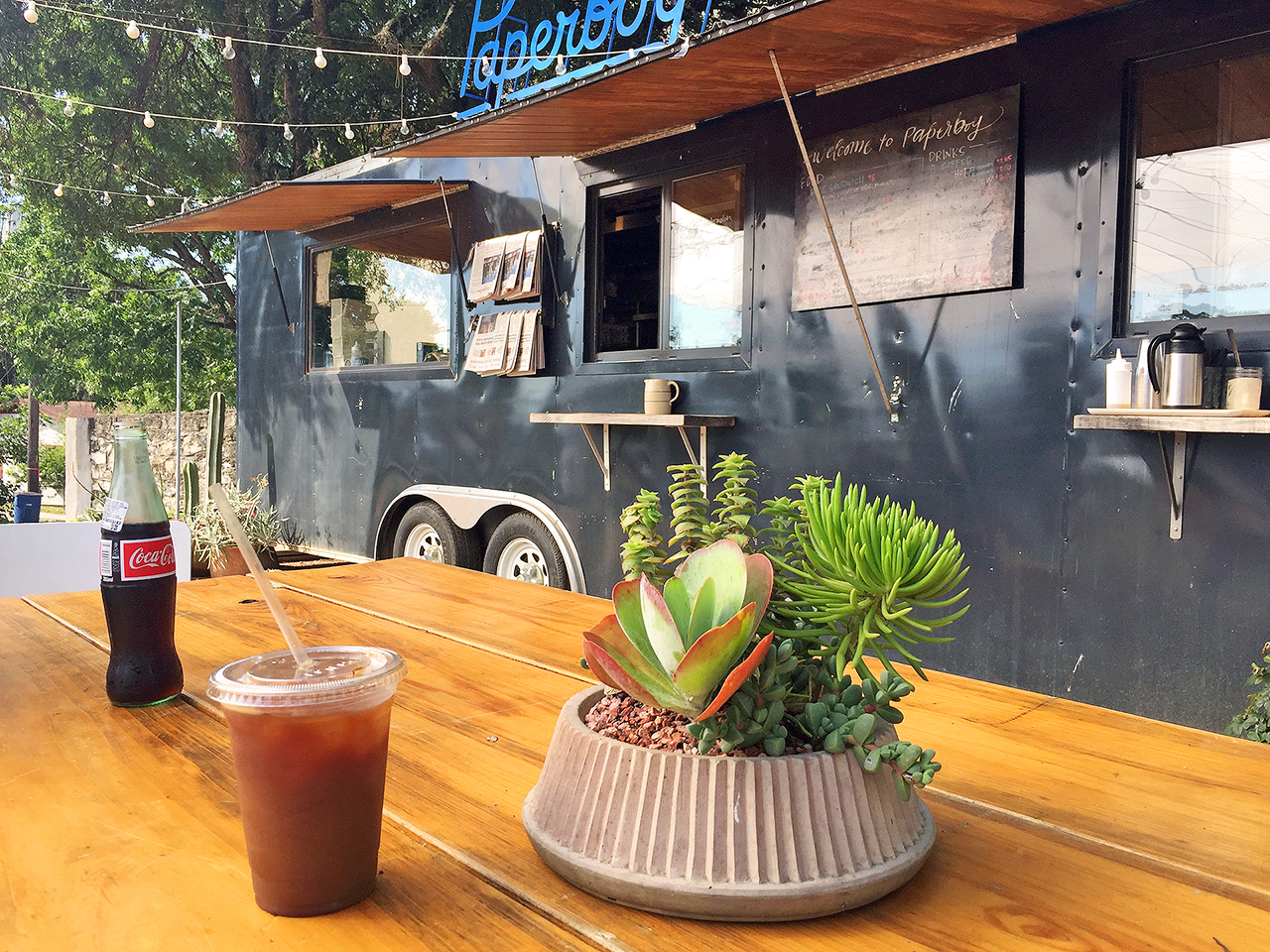 The Paperboy food truck really got me with the attention to small details. It begins with the way they design the plates as they serve them, and of course the design of the truck itself – everything is so clean and elegant. Oh, and the food and coffee are just perfect.
1203 E 11th St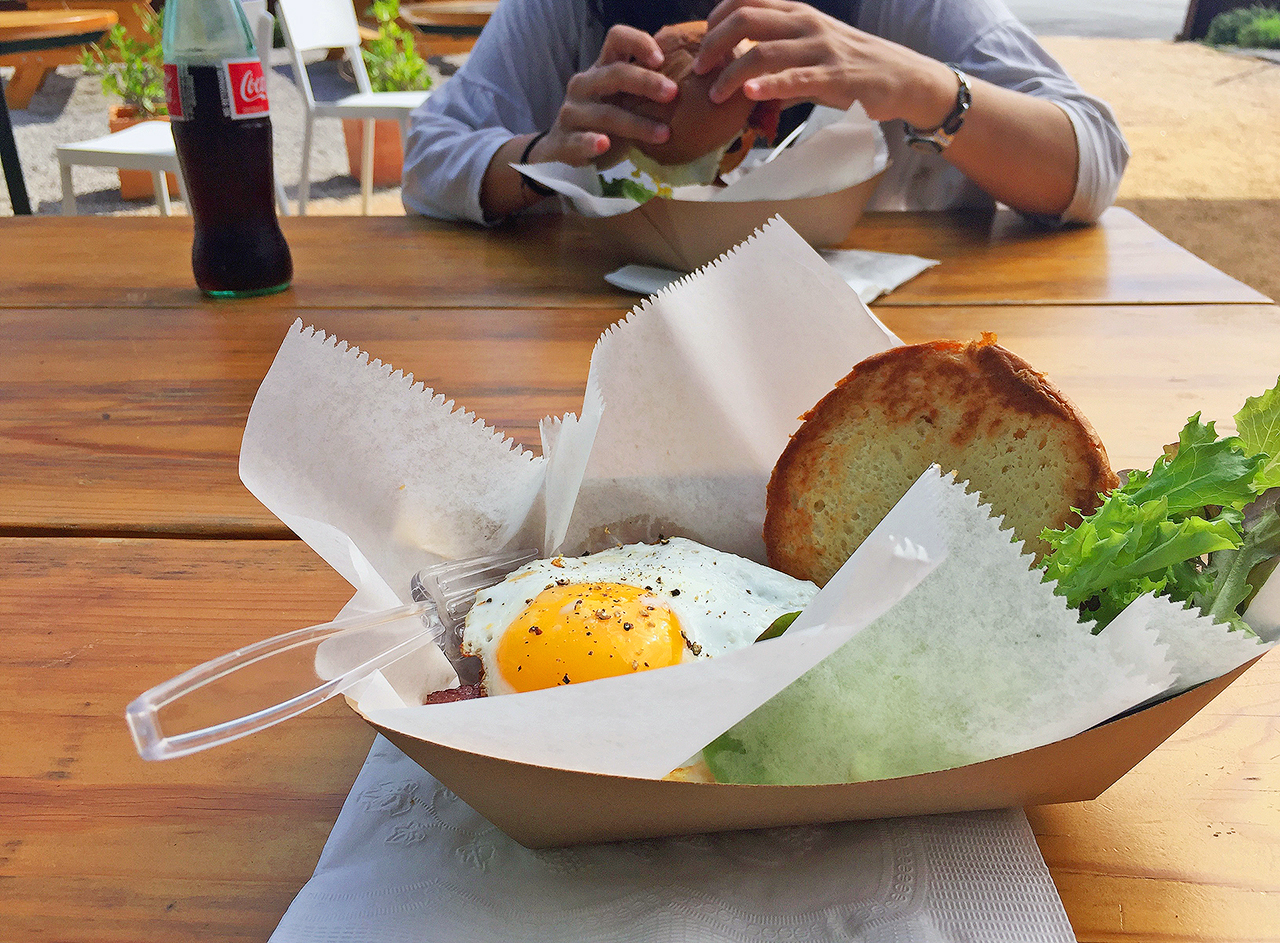 2. Graffiti Park at Castle Hill
There are so many cool free sightseeing experiences in Austin. One of them is the Graffiti Park at Castle Hill. The place is quite small, but offers a great experience: you can climb over the graffiti covered cement walls, watch the stunning panoramic view over Austin's skyline and even spray your own art. I loved the fact that this place isn't about artistic murals and famous street artists, but more about the clutter of trashy graffiti doodles, all made by visitors. This is an urban interactive monument that keeps changing.
1008 Baylor St
3. Lucy in Disguise with Diamonds
In the heart of the super cool South Congress Avenue you can find Lucy in Disguise with Diamonds –  a large costume store with even bigger character. The store offers dozens of aisles of costumes organized by themes, from superheroes, to historic costumes, to Disney and kid's TV shows. Pretty much EVERYTHING! It's not your usual Amazon-onesies, but instead a real one-stop-shop with costumes that you can rent, with all the needed accessories, jewelry, hats, wigs and what not. It's mind blowingly colorful and lights up your imagination – you really feel like you want to try everything on.
1506 S Congress Ave
4. Cheer Up Charlies Bar
Austin is definitely a musical capital. Folk, Indie, Rock, Garage and Punk are just some of the musical genres that co-exist in the city, with dozens of live shows each day. SXSW and City Limits are proof of exactly that.
The best place for catching these shows is the Red River Cultural District. One of the places I liked the most was Cheer Up Charlies, a local bar with an indoor stage for concerts and a cute backyard. Their poster game for the shows was another hit in my book with a variety of  trendy show posters that combine my love of music and print.
900 Red River St
5. The Guild – "Boutique accommodation amongst the locals"
Best accommodation choice ever!!! While doing our research for where we wanted to stay in Austin, we found a concept we really liked, which was rental apartments within local apartment buildings. The Guild Apartments are spread out around the city, offering tons of great housing options.  We chose to stay at the 6th East District, which is the new hip neighborhood in town. We were pleasantly surprised to discover a great sized apartment with super attractive styling. Our bedroom was decorated with young Bill Murray pillows, the shower curtain had a live concert print all over it, the living room was filled with tasteful choices and the main hall had cute, pantone-like mini frames.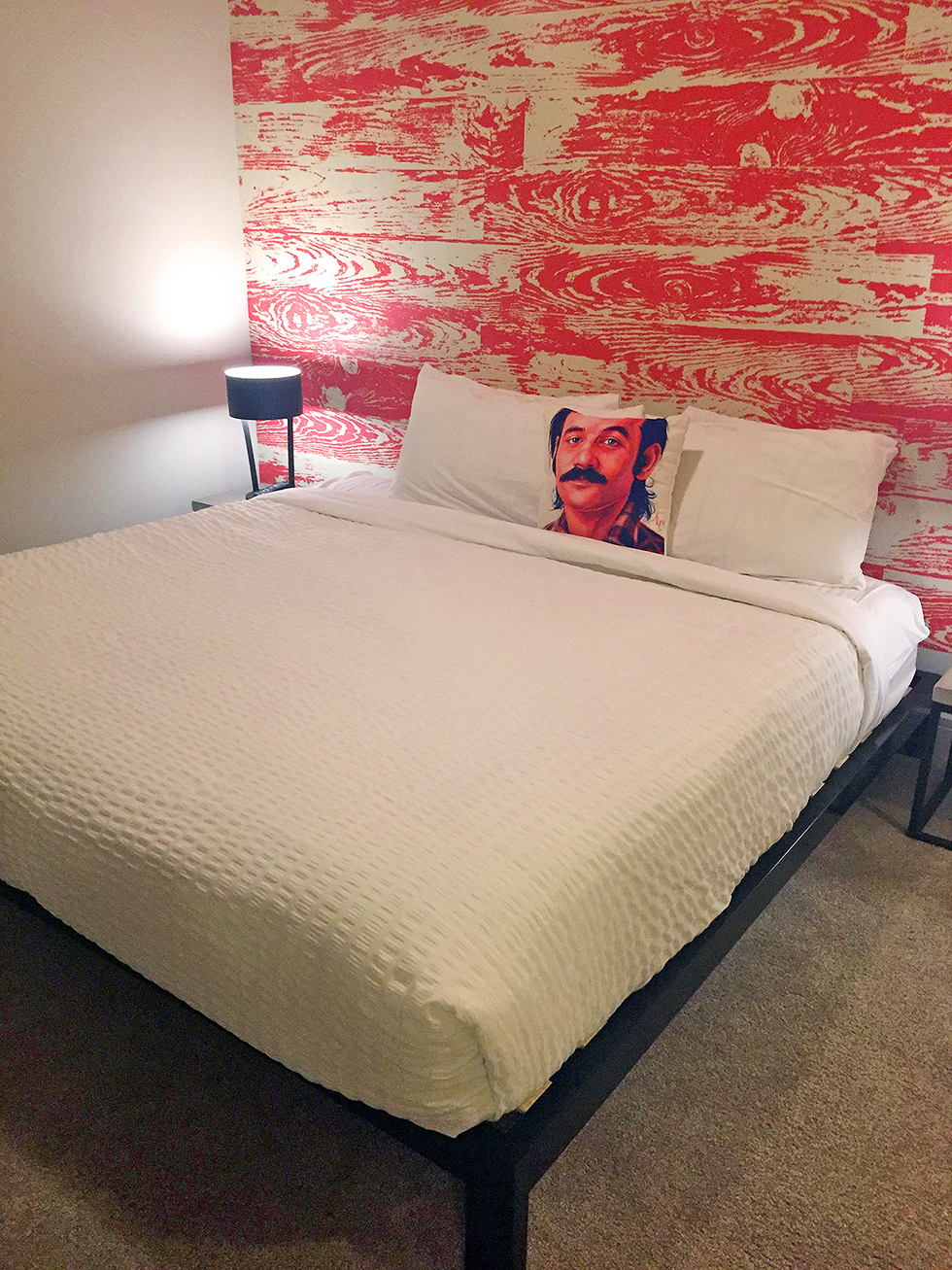 6. Voodoo Doughnut
Originally from Portland, this weird-crazy doughnut shop caught our attention with its bold and trashy designs and its voodoo doll shaped doughnut on the front door. The inside of the shop was even better! Bright and colorful murals decorating the place, teenage punks working at the counter and a huge selection of odd doughnut choices. Totally not worth the calories but worth the experience, for sure!
212 E 6th St
You Might Like These too:
Get in Touch! Get in Touch!
Get in Touch! Get in Touch!
Get in Touch!