Product Design Expert, Andrew Gargay, talks about the product design process, implementing changes in big organizations and learning as you go.
Text

Shelly Peleg

Images

Tamara Shchypchynska

Date

October 1, 2017

Est Read time

7 min
Your Name
Andrew Gargay
Age
26
Where did you grow up?
I was born in Khmelnitsky, a very small town in the Ukraine. When I was eight years old, we moved to Vinnitsa, a bigger town, but still rather small. At the age of 20, I moved to Dnepropetrovsk to work for Wix. I stayed there for three years and then moved to Israel about three years ago to join the studio's design development team. I am now working in the UX department at Wix in Tel Aviv
What is your position in the Wix studio?
I am the Product Design Expert in the UX guild, working with high level, complex products.
What's your favorite Wix project you were involved in?
Wix Editor, in 2014. It was the main product of the company, and I had the opportunity to lead the UI direction of the product and to create a design system for it. I manages 20 designers in the process.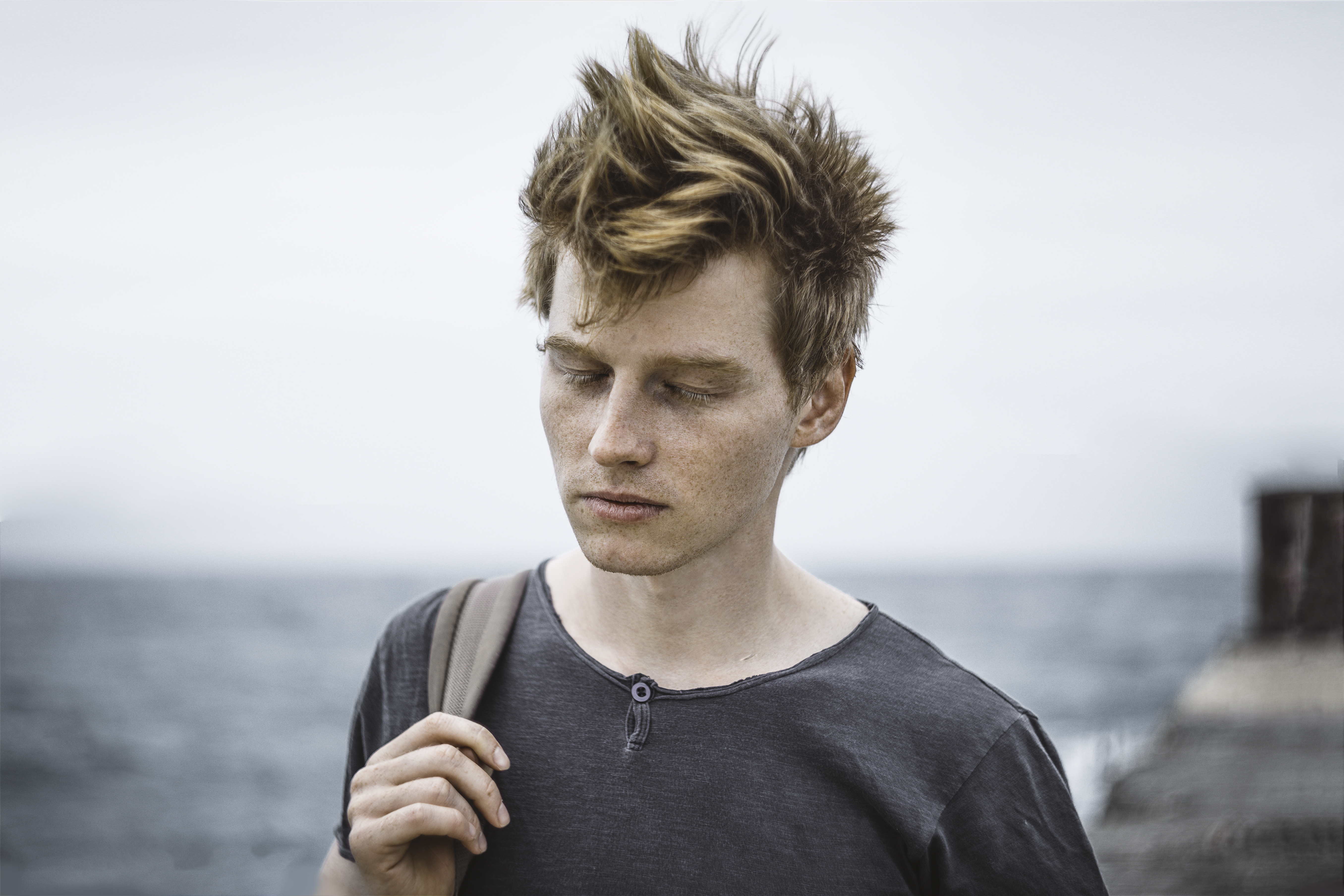 Tell us a bit about your studies
When I was 12 years old, I went to art school for three years. We had different classes – painting, drawing, and classical studies. I didn't finish my studies there because I was a bit bored by it.  There was a class called Creative Painting but there was nothing creative about it and I lost interest. After that I didn't practice any creative art form for about 6 years. I thought it wasn't for me.
In 2009, I found that VK, the Russian Facebook, added an option on the profile page called "Graffiti", where you could draw with your mouse. I started using it and created paintings on my profile page. I started getting feedback from my friends telling me my drawings were good, and that I should continue practicing it.
Around that time, I heard on the radio about a computer academy that had a design and development course, so I decided to enroll. My studies there took around 2.5 years which were mostly technical – adobe, Autodesk (mostly 3D).
So how did you find yourself in UX?
In my free time, I started reading a lot about design related issues like grid, colors, etc. At the time, I worked as a designer for a flight search engine and there I learned about UI & UX, just from working there and observing. On one specific project I was assigned to, which was a major stepping stone in my career, I received a 20 pages brief in English from an airline company. The brief was for creating a flight search system, which was overwhelming at the beginning. I remember coming to the academy with the brief, and the teacher asked 'are you sure you can do this?'. I didn't imagine it would become such a big project. It took me 6 months to complete it , but I was very proud of the result. When i finished my studies I started working at Wix.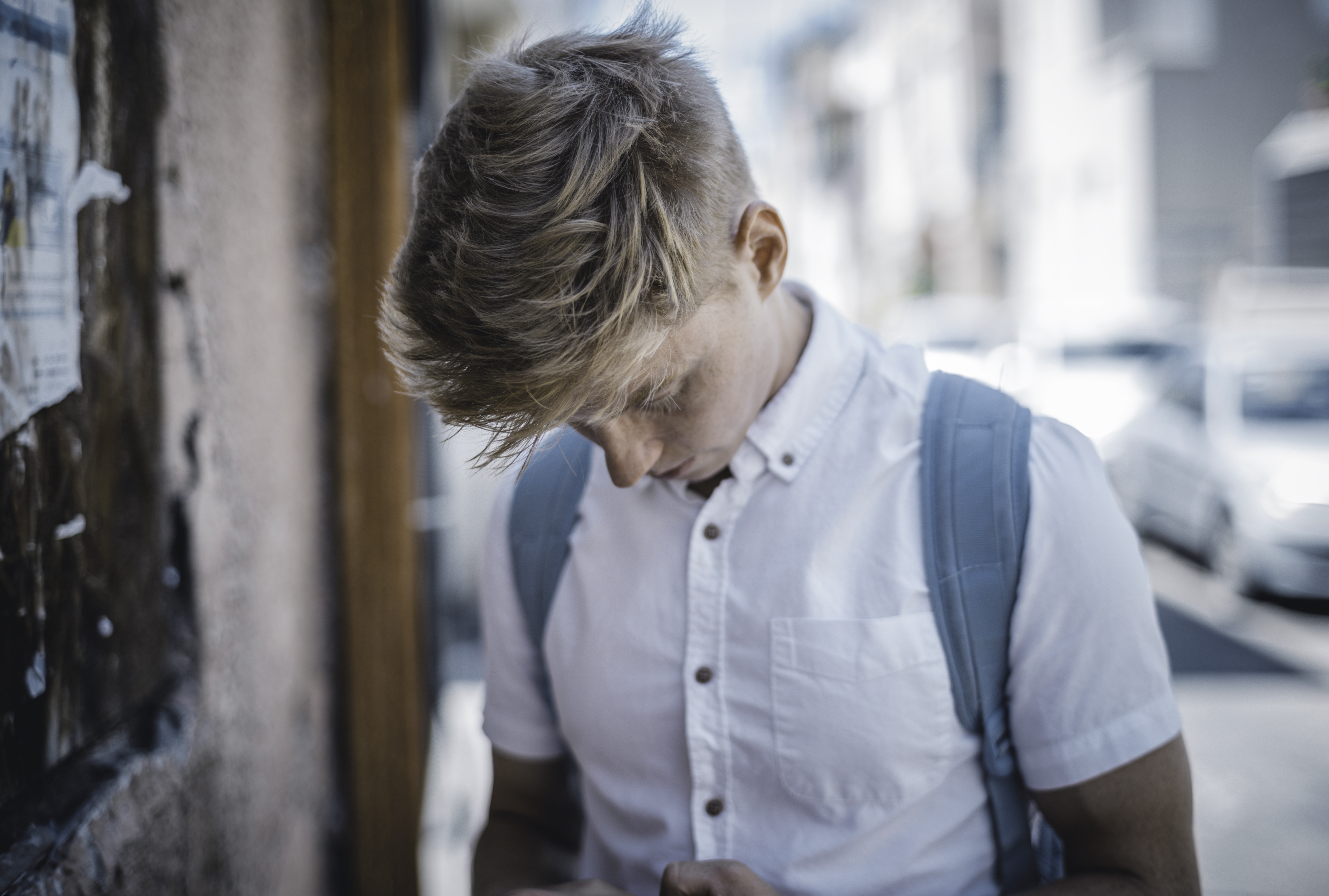 What does your process of Product Design look like?
Product design is a really interesting and long process based on reiteration, so you have to divide it into steps. The first thing I do as a product designer is research. It's a major part of product development. At this stage, we as a team need to understand the user's problem and how to develop the right solution for that problem. Once we understand it, we analyze other products that are trying to solve a similar problem. This helps us avoid mistakes that others have made before, and take the best points from these cases. Research also helps us understand where our focus  should be in the creation process.
The next step is prototyping. After product and design have agreed on the direction of the product and its structure and concept, we create prototypes, starting  with the basic functionality. We work with users to see how they use the product, and then, we adjust mockups. We do this whole process over and over again, until the user has an experience without any errors or bugs.
Next, we work on creating a visual language. Wix is a large company, so we must work with the brand's identity. Based on our branding strategy, I present 3 or 4 different directions for design on 3-5 main screens. After the concepts are ready, we discuss the design among designers, product managers, developers, etc. We try to get as many people involved as possible to make the product better for everyone. It's very important to discuss our concepts with the developers in order to understand the effort needed and the resources required in order to develop it.
After we agree on the final direction of the product I make my final touches and create guidelines and rules for myself and for other designers. This stage is very important, because it keeps everyone on track throughout a long process. When other designers jump on board, it helps to have strict guidelines and a UI library  (a library of all our components, states and behaviors) to work with. As the product grows, this library will contain more and more components.
Tell us about a project you're proud of and why
The Wix Editor, no doubt. It was my  – was my biggest project with more than 100 million users. We all did a great job and I also learned how hard it is to implement changes within a huge company. Something so small as changing the menu buttons from half circles to full circles took a lot of manpower, and proved to be very difficult. The larger the project, the more people are involved, which tends to give you less freedom to make changes and try new things. However, working on the Wix Editor was so much fun, and I loved working with the entire team.
How do you keep yourself inspired?
The best way to keep inspiration flowing is to do things you really love. I love my work. I Also love to code. I'm coding just for fun in my spare time; it relaxes me. With code you can do everything you can imagine. Consistency and structuredness are really inspiring to me. It opens a flow of ideas in the design process.  When I'm tired of working on my computer, I love to practice photography. I take my camera to the beach, or to interesting spots in the city to take a few shots.
Do you have a hobby?
I draw with aquarelle, colored pencils. I like to draw body parts, usually just looking at my own, but I also draw from pictures. I also love rollerblading! It's really fun and a great way to refresh your brain, and get your adrenaline flowing. I also like spearfishing – I love to hunt some crabs and fish.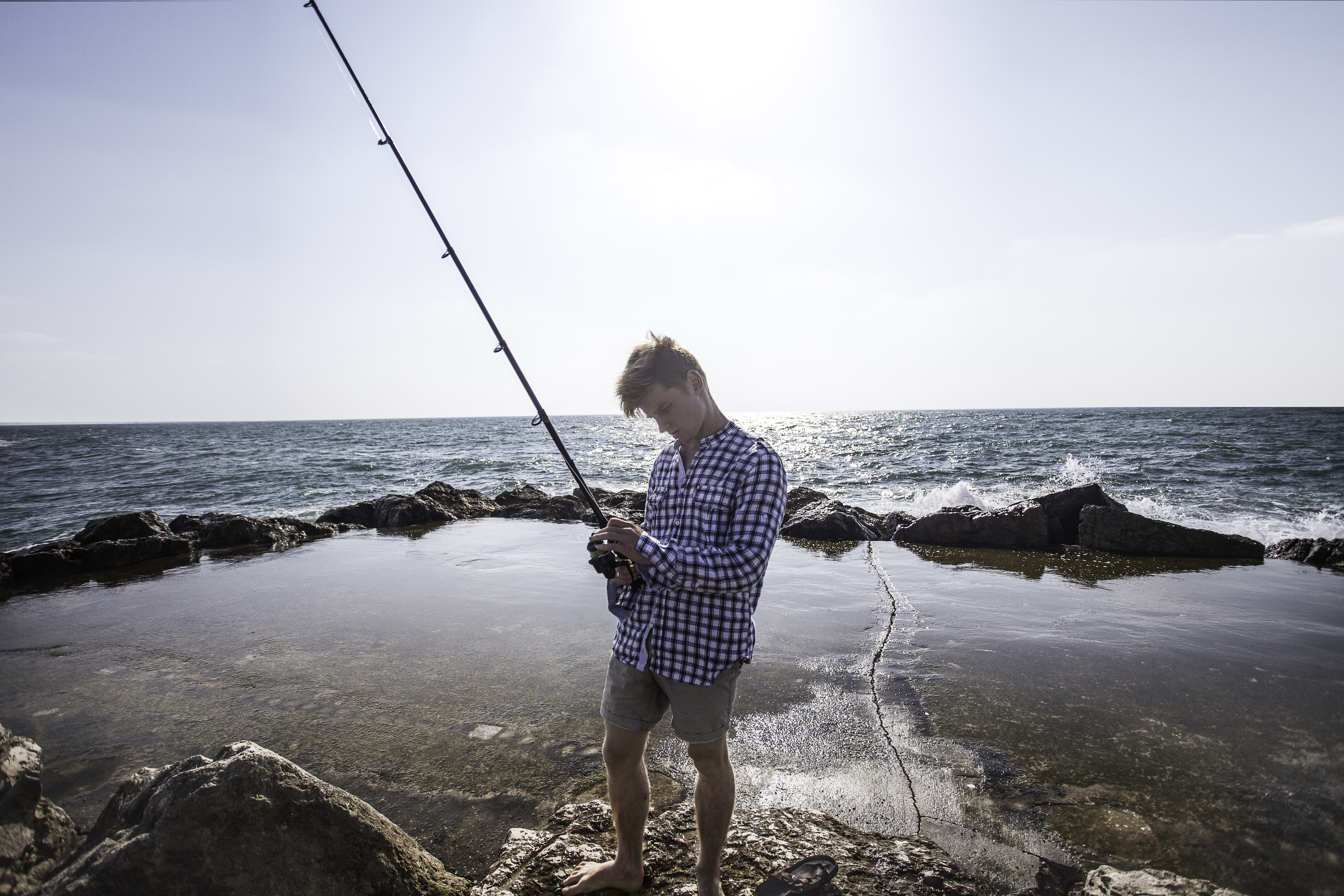 Share with us a few of your favourite links/projects/inspirations
These two method of Action sites for type and shape. It's a good tool for designers to learn, but also very playful.
Best show you've ever seen
Ludovico Einaudi. He's a neo-classical pianist who had a tour in Kiev, about 2 years ago, and it was amazing! he started playing one song and then improvised all on his own, a solo show. Very impressive.
What makes you get out of bed in the morning?
My alarm clock. A shower helps to wake me up and inspires me. I get a lot of crazy ideas in the shower, It's like rain, but warm.
Motto to live by?
Life is too sweet to be wasted on small, irritating things – we shouldn't be bothered by them.
Who or what do you count as your biggest influence at work?
Me. I usually motivate myself, I'm a perfectionist, so I keep wanting to do better on my own.
What's currently on your book stand?
"The Four Steps to the Epiphany" by  Steve Blank. Great book for everyone who wants to launch a startup.
What's your soundtrack for a productive day?
I'm always looking for new songs, but the bands I listen to now are Sing Street, Coldplay, Tesla Boy, M83, Phoenix.
If you weren't a designer, which other profession would you choose?
Industrial designer. I think it's amazing create real, tangible products.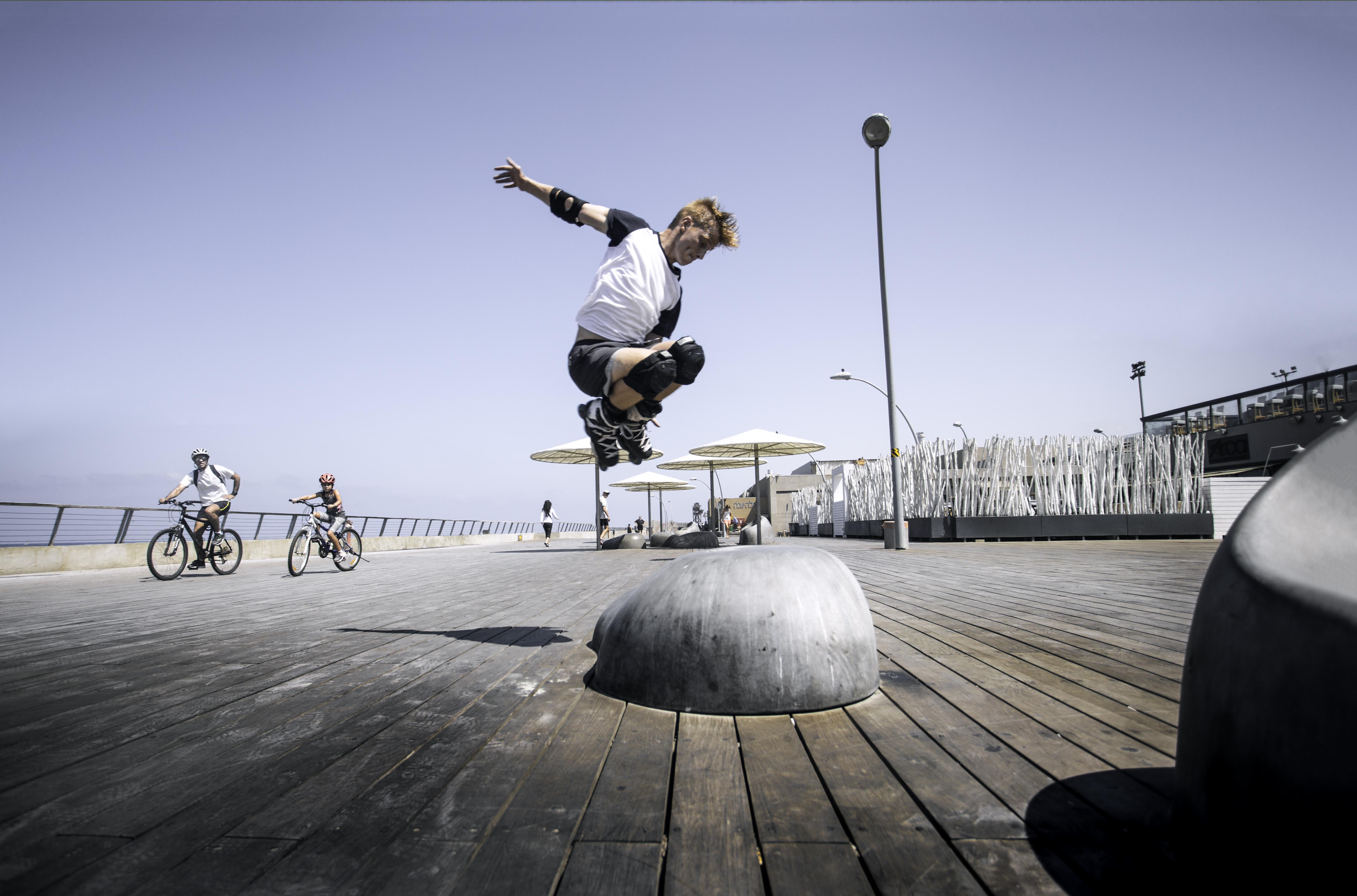 You Might Like These too:
Get in Touch! Get in Touch!
Get in Touch! Get in Touch!
Get in Touch!