We love to travel, and we love design. Each time we visit a new destination, we make sure to collect all those special spots and secret places that designers live for. Buckle up for our next exotic destination - Japan!
Text & Main Image

Dafna Aizenberg

Date

August 24, 2017

Est Read time

6 min
Designers Abroad is an ongoing series on our blog.
My trip to Japan took place back in 2015, but to this day it is still one of my favorite destinations. Japan is known as an exotic and fascinating place for everyone, but I feel that for designers, it is especially a dream come true. Every place in Japan provides a different level of enjoyment and visual enrichment, which is sure to surprise and delight any aesthetic and design enthusiast. I traveled there for a month, collecting tons (literally) of prints and paper products of various kinds. They were perfect souvenirs for all of my designer friends back home!
This is why I chose to show you Japan through a unique spectrum – for each recommended place, I will show my special, representative paper memento: a map, tickets, a stamp, and so on. It's the most authentic way to show how I experienced it back then. Enjoy exploring Japan!
1. 21st Century Museum of Contemporary Art, Kanazawa 
If there's one thing I especially like about museums, it's being able to see the variety of artists and their works. And this museum offers exactly that. The place is packed with different types of art from all around the world, allowing visitors to get lost throughout the different exhibits and keep strolling without too much thinking.
Of course, you can't mention this place without talking about its unique architecture – it's a work of art on its own. A rounded building with absolutely no corners at all. Just by looking at the museum map, which you receive while waiting in line, you already get excited by the maze vibe you're about to enter. The space might seem a bit confusing at first, but you soon discover that it leads safely from one exhibition space to the next, like an adventurous labyrinth.
The museum's "hot spot" is the famous pool by Leandro Erlich, which is everyone's favorite spot to take a picture. Just check the museum on Instagram to see for yourself.
1 Chome-2-1 Hirosaka, Kanazawa, Ishikawa Prefecture 920-8509.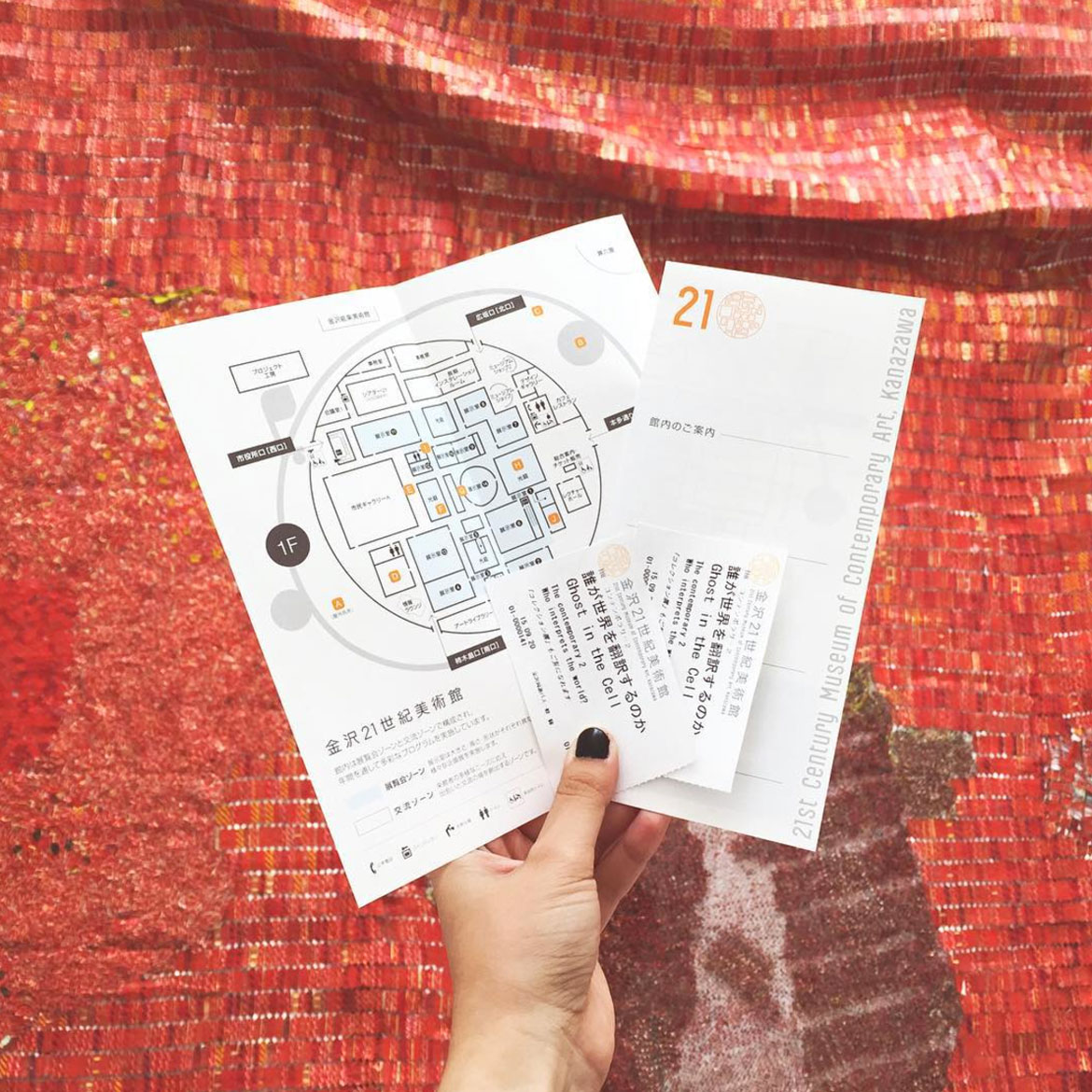 2. Hakone Open Air Museum 
Not far from Tokyo, you'll find Hakone – a peaceful destination with gorgeous views of a huge lake, beautiful mountains and even a sneak peek to Mount Fuji on a clear day. Most tourists come to hike, go boating on the lake, travel in the cable car and of course, visit the Open Air Museum. The museum's park spreads over a vast ground and is filled with sculptures by artists from all over the world (mainly modern and contemporary). Even a rainy day didn't stop us from strolling between the huge, mesmerizing sculptures.
250-0407 Kanagawa Prefecture, Ashigarashimo District, Hakone, Ninotaira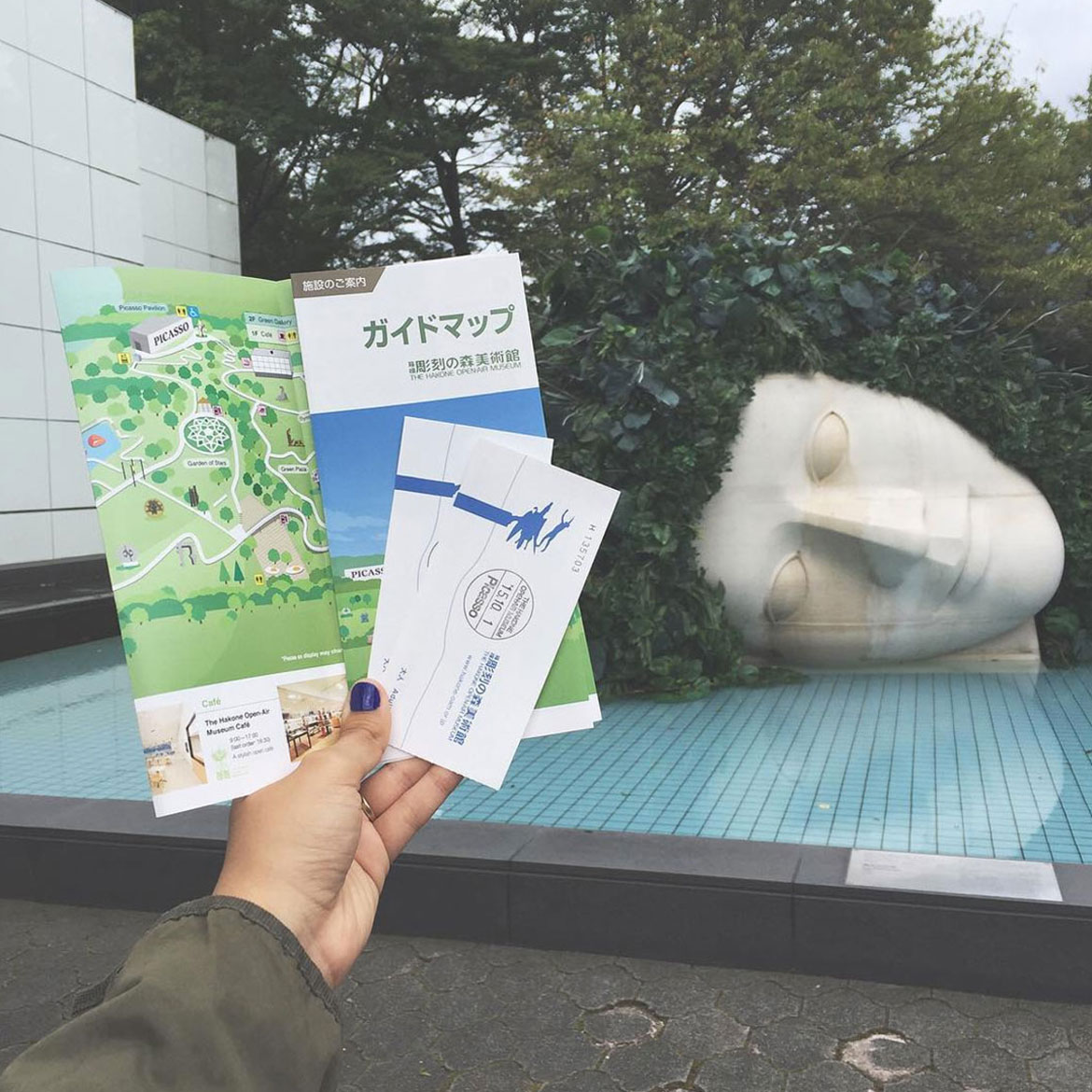 3. Ghibli Museum
Miyazaki's fans unite! If you're one of us – this is a must for you. It's a small but charming museum, with a bit of a childish and enchanted atmosphere. Even though it's not the most grandiose place, if you love the director and his work, this place is perfect for you.
1 Chome-1-83 Shimorenjaku, Mitaka, Tokyo 181-0013
4. Chichu Art Museum, Naoshima
The minute I heard Japan has a whole island dedicated to museums, I knew I had to visit. It's a small island, a "mecca" for art enthusiasts from all over the world. The surroundings are very scenic, pastoral and green, dotted with museums, galleries, and sculptures.
The entire visit felt like an adventure: we rented electric bikes (as all the locals ride), cycled all around the island, visited impressive architectural galleries (below and above ground) and ventured out in pursuit of Yayoi Kusama's famous pumpkin. The entire experience will forever be treasured in my heart as a magical and dreamy memory. It's not every day you get to explore a beautiful island that's also one giant museum.
761-3110 Kagawa Prefecture, Kagawa District, 3449−1
5. Tsukiji Fish Market
This is the world's biggest and most famous fish market. It's an intense, bizarre and fascinating experience. The thing is, Japan is so clean and organized – and then you come here, and suddenly everything is raw and messy. It is such an opposite experience to the overall aesthetics you see everywhere else in the country. Meeting the smells and seeing the fish and sea creatures everywhere, no masks or hiding, is part of the Japanese experience as well. It's definitely something worth exploring.
104-0045 Tokyo, Chuo, Tsukiji, 5 Chome−2−1
6. Grand Sumo Tournament 
If you happen to be in Japan during the famous sumo tournament, I really recommend checking this out. Since it's such a unique and local sport, it's really impressive to see the large festival that forms outside the venue – people cheering and trying to spot their favorite celebrity sumo player. It's a very genuine local experience, which is intensified by the fact that you hardly understand anything that's going around you. If you go, make sure to purchase tickets in advance.
Ryōgoku Kokugikan,130-0015 Tokyo, Sumida, Yokoami, 1 Chome−3−28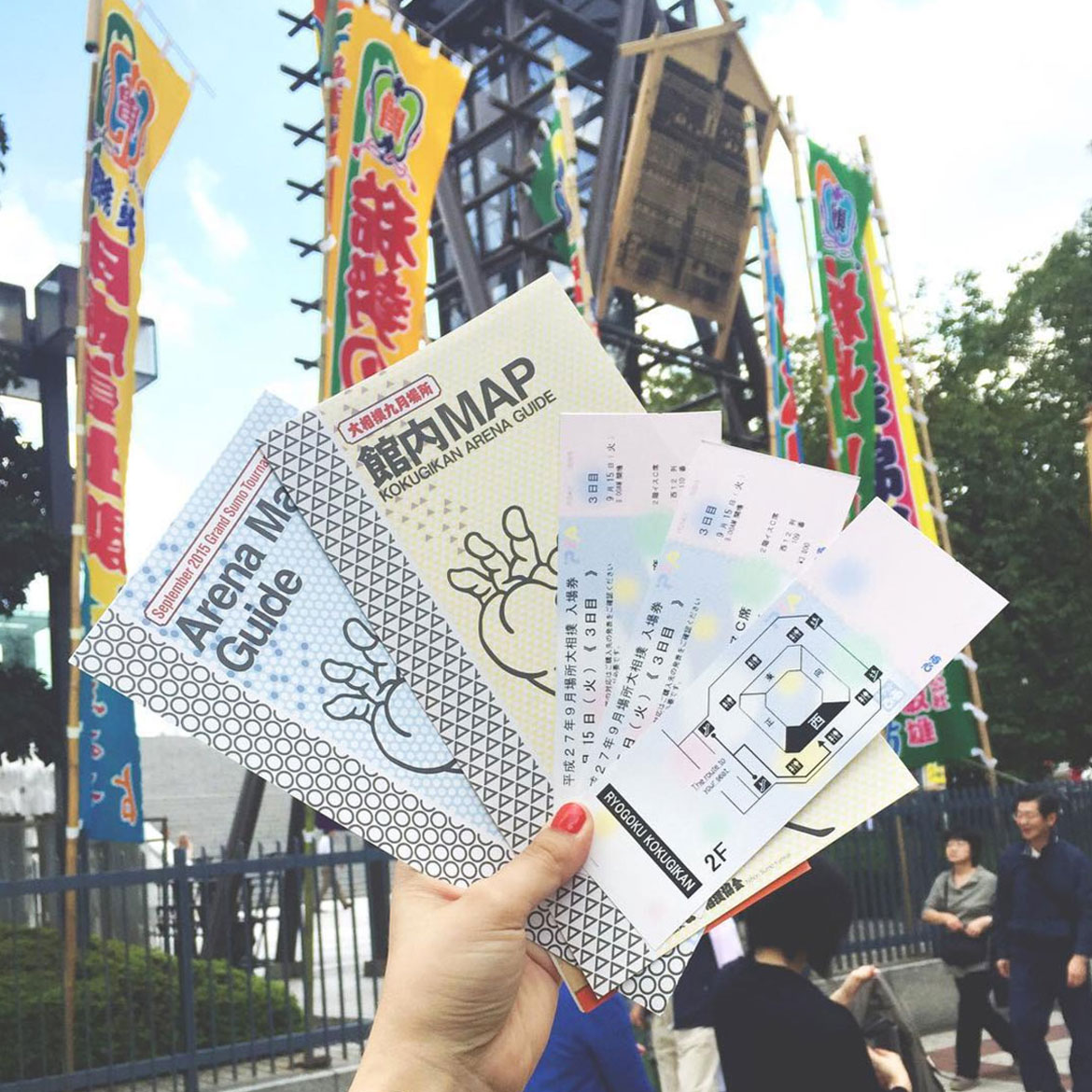 7. Yoshino Mountain
If you're looking to get away from the city for a while, then this is a great option. There's a traditional, secluded royken (a classic Japanese guest house) on the top of the mountain that provides a gorgeous, peaceful experience. Just receiving the beautiful map of the place is worth the trip – make sure to pick it up at the local train station.
8. Tokyo City View, Roppongi Hills
This is an impressive tower located in Tokyo's business district with a striking view of the city. There's also a museum inside the tower, usually showing solo exhibitions, that's worth checking out. But the real gem is, of course, going to the lookout to enjoy the stunning views.
106-0032 Tokyo, Minato, Roppongi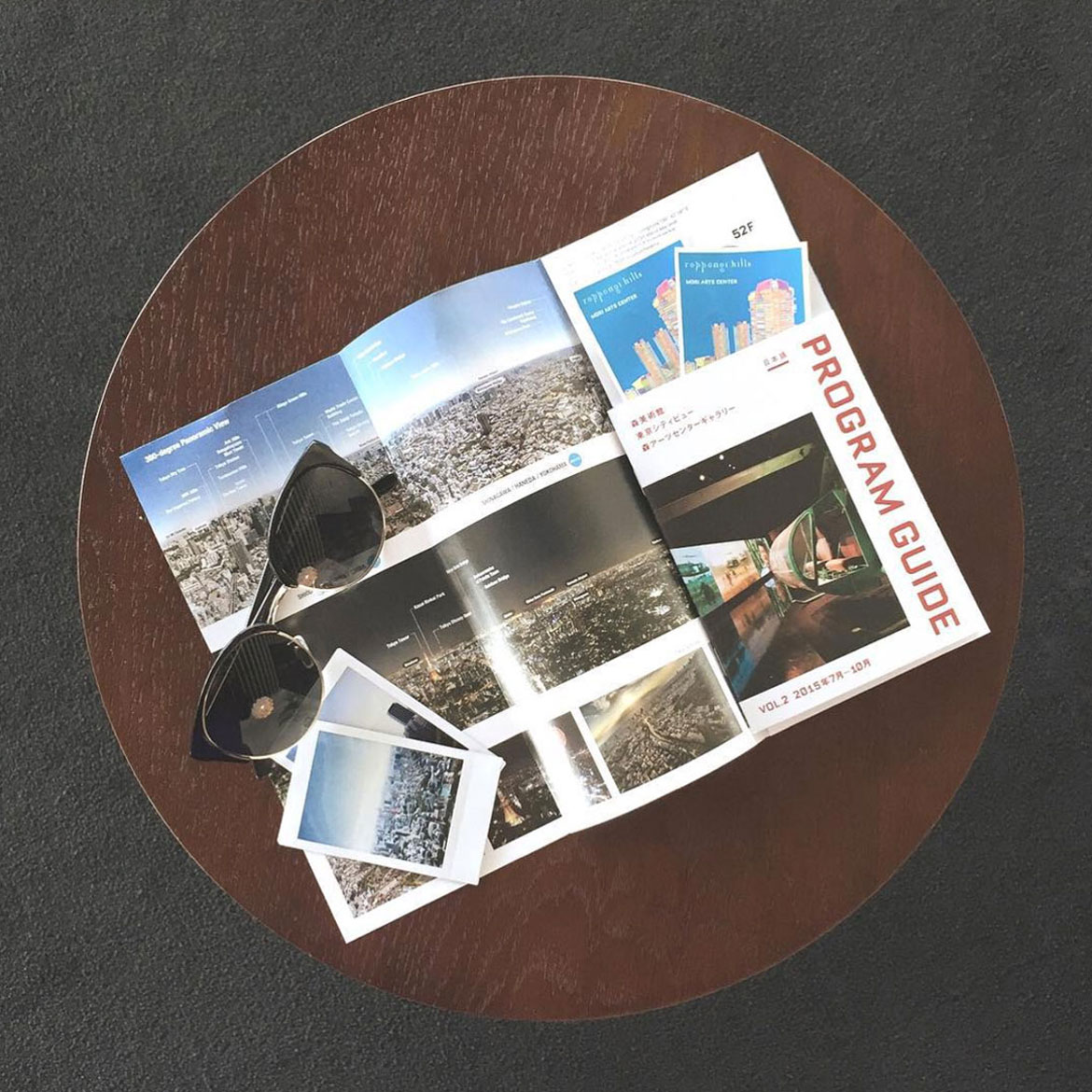 9. Kinkaku-Ji Temple l Kyoto
This is one of Japan's "must-see" tourist sites. For me, one of the most exhilarating parts was actually receiving the entry ticket, which was in Japanese calligraphy. It was amazing how the simple ticket managed to express the Japanese cultural essence in the most beautiful way. And of course, wandering around and admiring the traditional golden temple.
1 Kinkakujicho, Kita Ward, Kyoto, Kyoto Prefecture 603-8361
10. Always Look Down
I'm guessing that never in your life you received a recommendation that revolves around sewage. Well, Japan is an exception in this case as well. It doesn't refer to a specific place or location, rather just a general recommendation for your trip – always look down! You'll discover a whole new world of none other than sewage covers that are meticulously designed and surprising.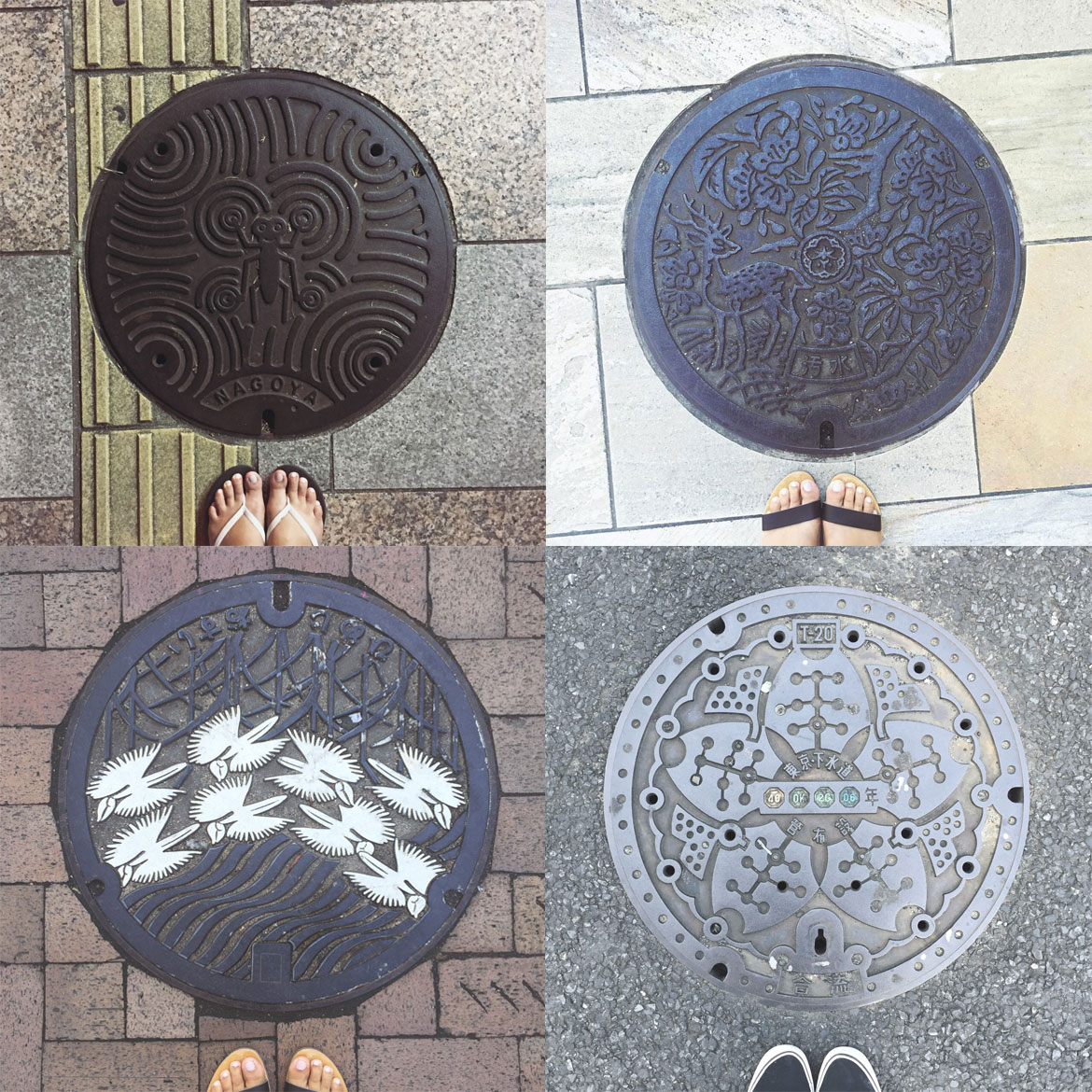 You Might Like These too:
Get in Touch! Get in Touch!
Get in Touch! Get in Touch!
Get in Touch!