The first to take the stage in our "Designer interview" series is Dana, one of our homepage designers. The photos from her stunning home in Jaffa are just the icing on the cake. Read on to get to know her story and what makes her tick.
Text

Shelly Peleg

Images

Ella Moscovitz

Date

November 13, 2016

Est Read time

7 min
Name
Dana Darvish
Age
20+21
Where do you live and who with?
I live in Jaffa, With my cat Jasmine. She's a top cat! She can be described as partly embittered, mostly antipathetic, and often seems like she is trying to kill you. All the virtues that make me love her…
Where did you grow up?
I grew up in Tel Aviv, right here by the port (where we work). My whole life actually revolved around the TLV coast line – going from down south, in Jaffa, where I am now, all the way up to up the north of the city.
Tell us about your position in the Wix studio.
Homepage Princess. 🙂 I'm part of the Site Pages team, and specifically in charge of the Home-page design of Wix.com and all its by-products: mobile, special projects, product involvement, creative, art direction and photoshoots.
Which of the Wix projects you have worked on did you like the most?
When the Wix editor transformed from Flash to HTML5, the whole studio took on the task of creating a mockupfor the new editor's design and functionality. My project was one of the two designs that were selected.
I loved working on this project because we had to work on everything from scratch and the whole process felt very refreshing and different. We were the "owners" of the project from beginning to end: product, UX, design, etc, and the freedom and creativity were super exciting.
Tell us a bit about your studies, formal or otherwise
I studied fine arts in "Hamidrasha" Faculty of Arts. My final project was a "Monty Python" style animation video which was later exhibited at the Ramat Gan Museum. After graduating I started working as a freelance designer, and as projects started piling up into a portfolio, I looked for an online platform and discovered Wix. That's how I started working here.
Let's talk a little about your process of design.
I always start with a certain image that I love – it doesn't matter if it's not specifically related to the project or whether it comes from some other inspiration, or even if it will be later replaced a thousand times – in my first layout I need to see something that I find visually tempting, so I can start the design process.
Which of your Wix projects are you most proud of?
The homepage in all its transformations over the years. It's a project that has gone through so many transitions and changes. In terms of images – we started with using Shutterstock images, went through taking photos of our own employees and onto photo shoots with our real users. This change in perception (and execution..) is something that not everyone is aware of and I'm very proud of my part in it.
Another by-product of this process was brand awareness in the company – only when we started working on unifying the inner pages of Wix.com did we realise that we were missing this entire part – our brand identity – and started working on defining it and implementing it.
How do you keep yourself inspired?
My main inspiration comes from exhibitions. I try to go as much as I can, to both museums and small galleries. Mainly art exhibitions, and indie stuff.
Do you have a hobby?
I wouldn't call it a hobby, but rather the other thing that I do in life – apart from my job at Wix I am also an active artist; I have had shows both locally and internationally, in exhibitions and festivals. These include the International Photography Festival in Israel, festivals in Berlin, Hamburg and Munich. I twice won an award at the women's film festival, and participated in an exhibition at the Jerusalem Artists House. My main medium of work is photography – not necessarily as the artist who takes photos, but rather as the one who manipulates them, while referring to the history of art, photography, and classic works of art – all carried out with both love and criticism. One of my biggest pleasures is combining two "phenomenons" which aren't related to one another or creating a dialogue between objects that are not connected and hence create a new message or tension between them. When this process is done and the artwork comes to life – it's pretty exciting.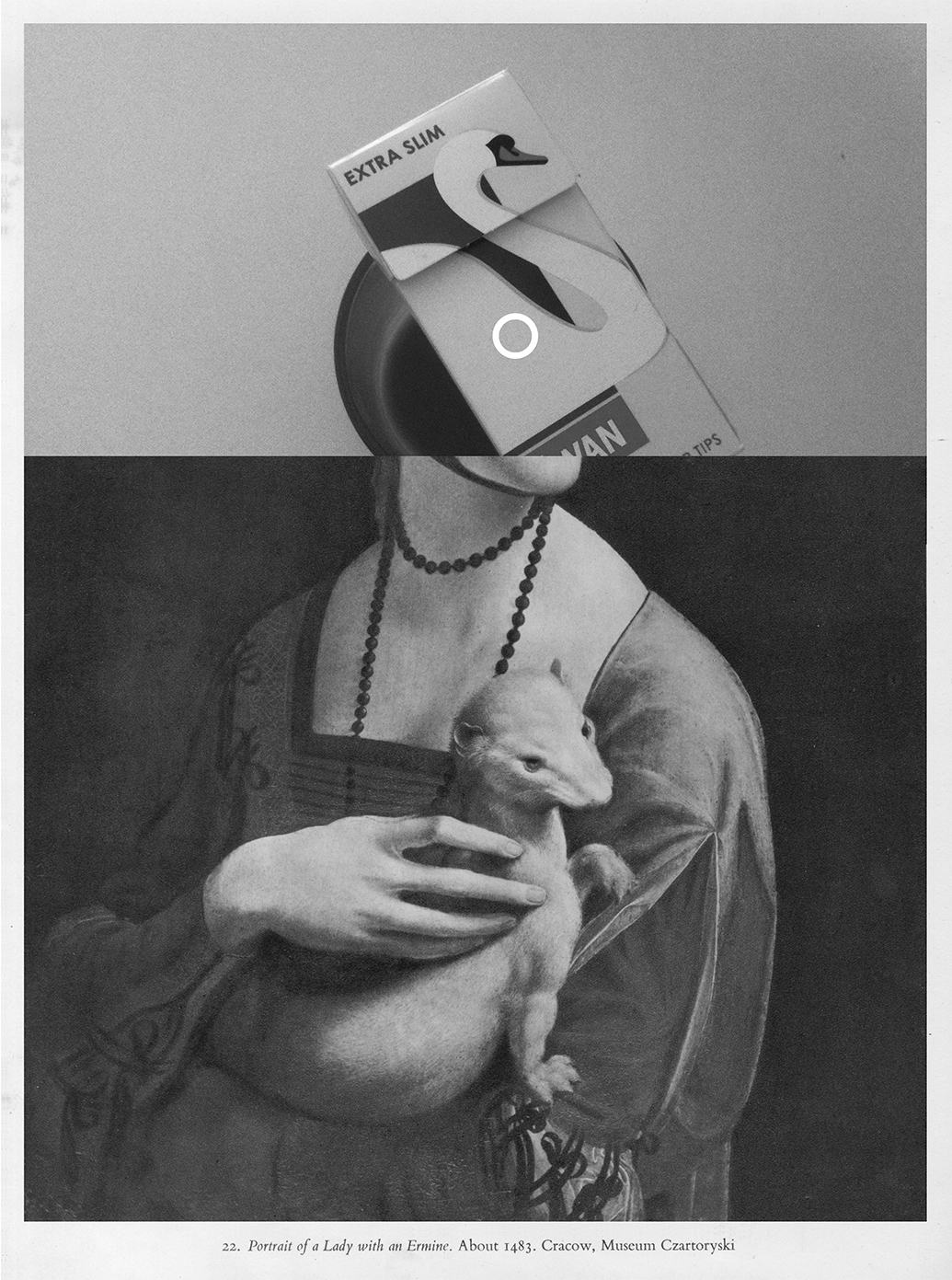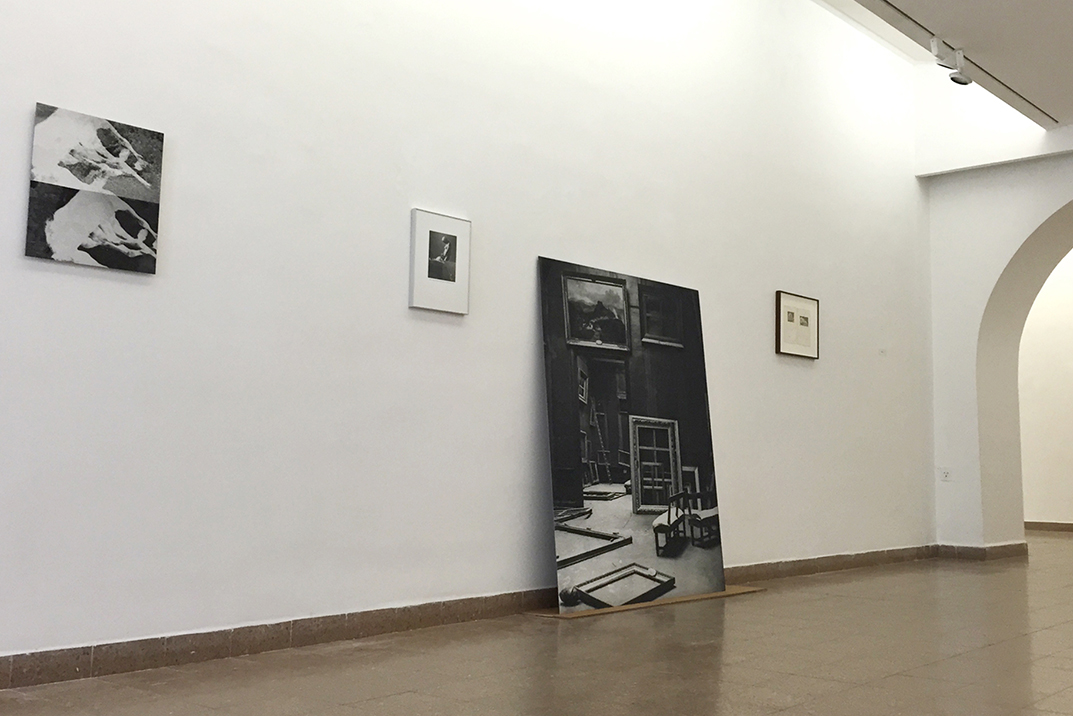 Share with us a few of your favourite links/projects/inspirations
Pinterest
Instagram – I really love it and use it a lot
FFFFound!
Designspiration
Muzli
My Parents Were Awesome
What's the best art show you've ever seen?
It's hard for me to pick one show. There are so many: Diane Arbus at the Martin-Gropius in Berlin, Francis Bacon at the Tate Gallery in London, and the awesome photographer Robert Mapplethorpe. The art of Claude Cahun, a photographer who challenged gender roles and identity, was exhibited in an intimate and sensitive show in Holon, and last but not least, John Stezaker – the montage magician – at the Tel Aviv Museum of Art. These are all artists that I know and love, so seeing their works "for real" is always exciting. When you are in front of an artwork you love and know so well, it's a real intimate experience and for a moment it feels like it was made for you and only you.
I also love the feeling of seeing works of art for the very first time; the thrill of being touched by something new that you never saw or knew before. One example was the exhibition called "Sensation" at the Saatchi Gallery in London, which I visited before I even started my art studies. That exhibition just hit me, as someone who had just started to discover the art world. It was a collection of amazing young artists who have just finished their studies. Since then, it has been really interesting to follow these artists and see how they moved on and developed. One of them turned out to be the richest artist in the world – Damien Hirst (not that being rich is important, but still..). Another one is Richard Billingham, who followed his parents and their lifestyle in a shocking, inspecting yet sensitive set of photographs. The whole experience to me was about radicalisation, empowerment, a thing that is both greater than life and present in our day to day life.
What gets you out of bed in the morning?
My cat who sits on my head. Plus drinking coffee at one of my favourite coffee shops – Either at "Cafe Albert" in Jaffa – when I cycle to work – or at "Cafe Mersand" when I take the bus to work.
Motto to live by?
Noticing and witnessing the other – Everyone who isn't me.
What's currently on your book stand?
A book by Hanoch Levin that I bought for 5 NIS, because the cover had a painting by Otto Dix – one of my favourite artists. And also, of course, because it's a book by Hanoch Levin…
Something you collect?
My answer to this question lies in the virtual world. I find myself creating collections on my Instagram account, in my virtual space, using my own hashtags. These are like "mini exhibitions" that repeat themselves in the ritual of life.
One of my biggest collection is under a hashtag #Daily_Fish_Practice – it's kinda like I collect fish. It started when I bought an aquarium and fish for my cat, so that she'll have something interesting to do at home while I'm away. She lost all interest in the fish quite quickly so they moved on to serve me and my making. Another hashtag collection is called #My_Mother_Hands – these are images that follow my observation on my mother's hands, over a period of time. This collection now remains as a memory of her.
Your soundtrack for a productive day?
I'm an 80's girl, with all that entails!
Your dream project?
I guess to eventually have an extensive solo exhibition. And with anything that has to do with design – I don't have a specific project in mind but I'm always happy to work with creative people who allow a collaborative, dreaming nature of work.
If you weren't a designer – which other profession would you choose?
Anything that has to do with animals – taking care of them, taking care of people through them.
You Might Like These too:
Get in Touch! Get in Touch!
Get in Touch! Get in Touch!
Get in Touch!