Wix App Market Reaches 1.5 Million Web App Installations in 4 Months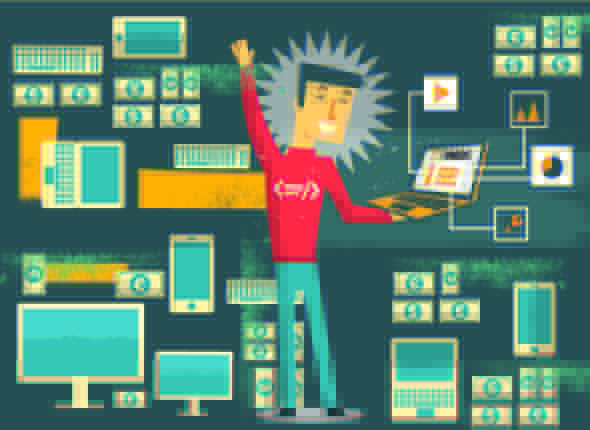 Wix, the leading free HTML5 web-publishing platform, announced its users have installed 1.5 million third-party web apps in the 4 months since the Wix App Market launched in October 2012. Wix's software development kit (SDK) enables developers to create web apps that are tailored to the needs of small business owners and entrepreneurs, who comprise 80 percent of Wix's global base of 30 million users. By providing this hyper-targeted user segment with an easy way to integrate additional business, marketing and social functionalities into their websites, developers gain massive exposure and a free acquisition channel for their apps.
With more than a million new users per month, Wix is the fastest growing website builder in the world. Wix users have enthusiastically adopted the App Market, installing an average of 16,000 apps daily. The 75 apps available in the market have been hand-picked to provide added value to Wix users, and yield an average of 7,000 installations per app every month. With a 70/30 revenue share on premium apps (priced at $3-$24 per month), this emerging opportunity has not gone unnoticed by developers; there are currently 100 additional apps in the pipeline, and that number is growing.
"The benefit of the Wix App Market is two-fold. App developers profit from free exposure to our massive customer base and a constantly growing revenue stream, while Wix users get easy access to tools that empower them to harness the full potential of their web presence," said Avishai Abrahami, CEO and co-founder of Wix. "A website is no longer just an online business card for small businesses. It's a way to offer expanded services, interactivity and functionality that customers can access anytime and from anywhere. We created the Wix App Market to give SMBs the ability to offer the same advanced online capabilities as much larger businesses without having to spend a lot of money to do it."
Wix users have adapted quickly to the App Market, turning apps into an integral part of their online business offerings.
"We've seen a huge diversity of people using the Wix App Market, from lawyers and realtors to tutors and yoga teachers, and it's great to easily reach such a mass of high-quality users," said Evan Ginsburg, creator of the BookFresh online appointment booking app offered on Wix. "We're receiving tons of new free and premium users every day, and our free users like the application so much, many of them are converting to 'premium' after trying it out."
"Finding distribution channels for a product is one of the most difficult challenges facing startups, so having the Wix App Market was key – it's now one of our main growth outlets," said Tim Sae Koo, CEO of Tint, a widget that allows users to display social feeds. "The rapid and significant response from Wix users has enabled us to learn our customers' needs and expectations, and has helped us build towards a more sustainable business."
For more information on developing for the Wix App Market, please visit dev.wix.com, or visit www.wix.com to create a free, personalized HTML5 site.