A monthly agenda for the curious international designer. Explore inspiring exhibitions, interesting design events and cultural recommendations curated by the High on Design team.
Text

The High on Design Team

Date

May 1, 2019

Est Read time

3 min

Illustration author

Or Yogev
May is one of the most interesting months for creatives, with many design festivals, events, conferences and exhibitions taking place around the world.
After last year's Boston event, one of the world's largest annual gatherings of creative professionals is making its way to Chicago and bringing with it an impressive lineup: Debbie Millman, Priya Parker, Andrew Gibbs and many, many more.
When and where: May 7–10, McCormick Place Lakeside Center, Chicago IL
From politics, to heritage, sustainability and more, food is becoming one of the most critical issues we are facing – and design has a lot to do with it. This much-anticipated show takes you through everything from gastronomic experiments to urban farming, pleasure and politics, offering an opportunity to rethink how collective choices can lead to a more sustainable (and tasty) future.
When and where: Opening May 18, Victoria and Albert Museum, London, UK
Wix and It's Nice That invite you to an inspirational evening of new ideas and lively conversation about creativity for good. Hear from four amazing creatives, designers and educators who focus on issues like inclusion and activism to generate social change. The speakers and It's Nice That editor, Matt Alagiah, will stay after the talks, so make sure to stick around for a meet-and-greet.
When and where: May 16, 6:30 PM, Wix Playground, NYC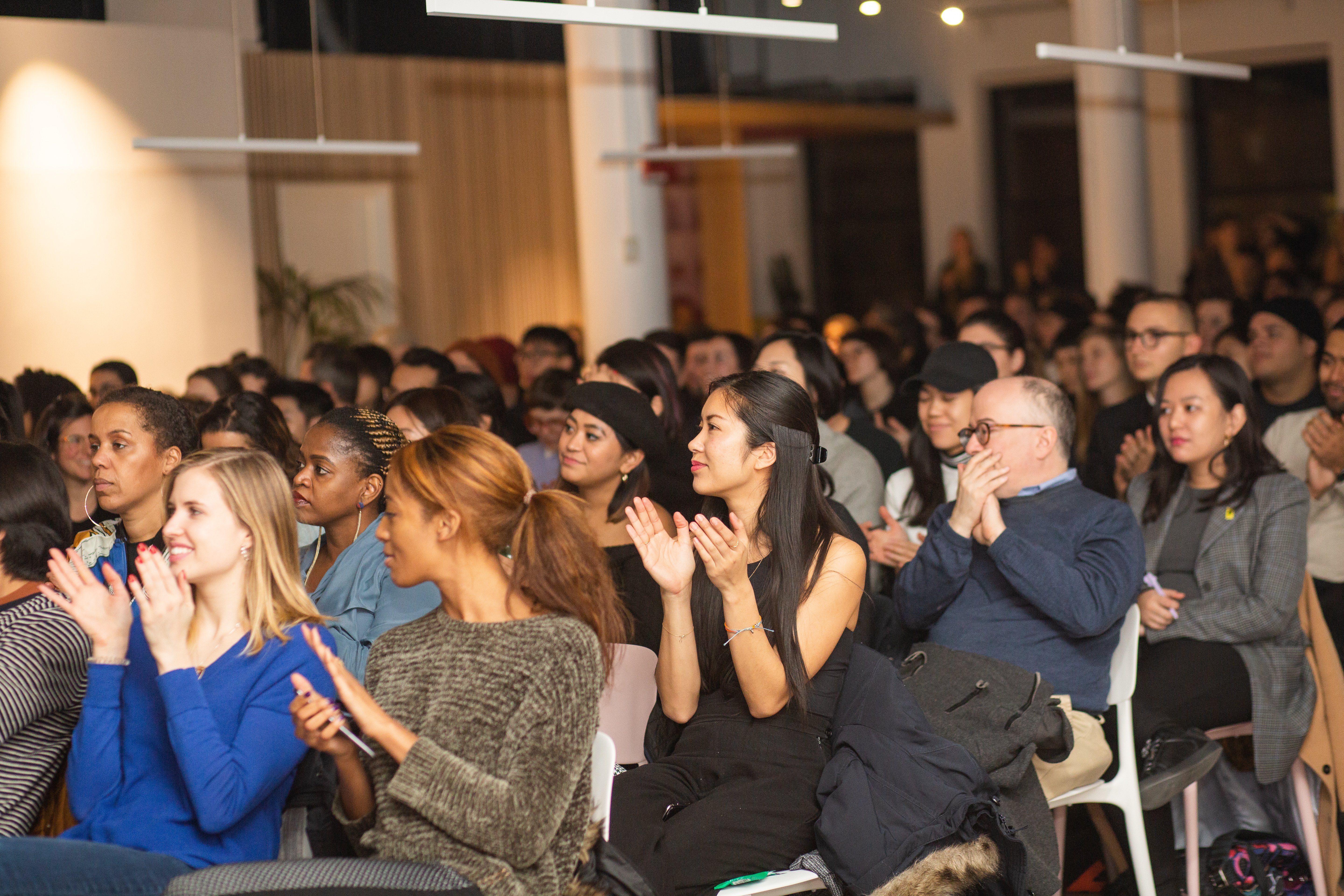 The most significant design event in Eastern Europe, Łódź Design Festival is great for all design professionals and beginners who want to share their knowledge and learn from others.
When and where: May 17–26, Art_Inkubator, Łódź, Poland
An exciting three-day event with fantastic speakers talking about creativity, culture and design. For locals it's a great place to mingle and make connections, as there'll be 4,000 attendees at the event and more than 2,000 works exhibited. Plus, make sure you don't miss out on the parties!
When and where: May 21–23, The Old Truman Brewery, London, UK
This show allows visitors to experience the fascinating capabilities of AI, presented through projects by DeepMind, MIT and Neri Oxman. Interactive installations by artists including Mario Klingemann, Massive Attack, Es Devlin and teamLab come together to form a fun, yet thought-provoking experience.
When and where: May 16 —Aug 26, Barbican, London, UK
Continuing in the tradition of choosing a theme for their 99U Conference, this year Adobe has gone for the topic Creativity is futureproof, aiming to encourage creatives to take action in shaping our future. Speakers will include Tim Brown, CEO & President of IDEO, Kat Holmes, Director of UX Design at Google, Giorgia Lupi, Partner & Design Director at Accurat, and many more.
When and where: May 8–10, Lincoln Center, NYC
Every two years, creatives from around the world come together to view one one of the most fascinating art events there is. As per tradition, this year the pavilions at the heart of the Venice Giardini will be occupied by contemporary art, and the Venetian Arsenal (a complex of former shipyards and armories) will be curated by Hayward Gallery's director, Ralph Rugoff.
When and where: May 11–Nov 24, Venice, Italy
This Montréal event is about connecting creativity with commerce, asking how we can work together to shape our tomorrow. Forming a bond between business and innovation, design and technology, this setup aims to push you out of your comfort zone. This year's edition consists of five content pillars: 'shifting perspectives', 'living in ecosystems', 'cultivating innovation', 'moving audiences' and 'the next frontiers'.
When and where: May 22–24, Montréal, Canada
You Might Like These too:
Get in Touch! Get in Touch!
Get in Touch! Get in Touch!
Get in Touch!