A monthly agenda for the curious international designer. Explore inspiring exhibitions, interesting design events, and cultural recommendations curated by the High on Design team.
Text

The High on Design Team

Date

April 3, 2019

Est Read time

3 min

Illustration author

Or Yogev
Hurray, it's April! And with it comes many exciting events happening worldwide. Check them out:
Exhibition: CryptoFuturist and The New Tribal Labyrinth by Atelier Van Lieshout, at Pioneer Works
An immersive installation of sculptures and reused industrial machines, this exhibition is Atelier Van Lieshout's largest-scale work to date. It will be showing at one of New York's most inspiring spaces – Pioneer Works. The title of the exhibition combines two of AVL's works: the first is CryptoFuturist, a series that refers to 20th century Italian Futurist artists, and their glorification of technologies, power and war. The second is New Tribal Labyrinth, which has become known for its humorous and delightful representations of humans and nature. This show is also the artist's first retrospective and will include never-before-seen works on paper.
When and where: Until April 14, 2019, Pioneer Works, Brooklyn, NYC
Interactivity is at the heart of many design fields, and often plays a central role in our projects. "Interaction Room" explores this concept through playful site-specific activities and experiences created by designers from various practices. Join us for a unique and experimental evening.
When and where: April 30, 2019, Wix Playground, NYC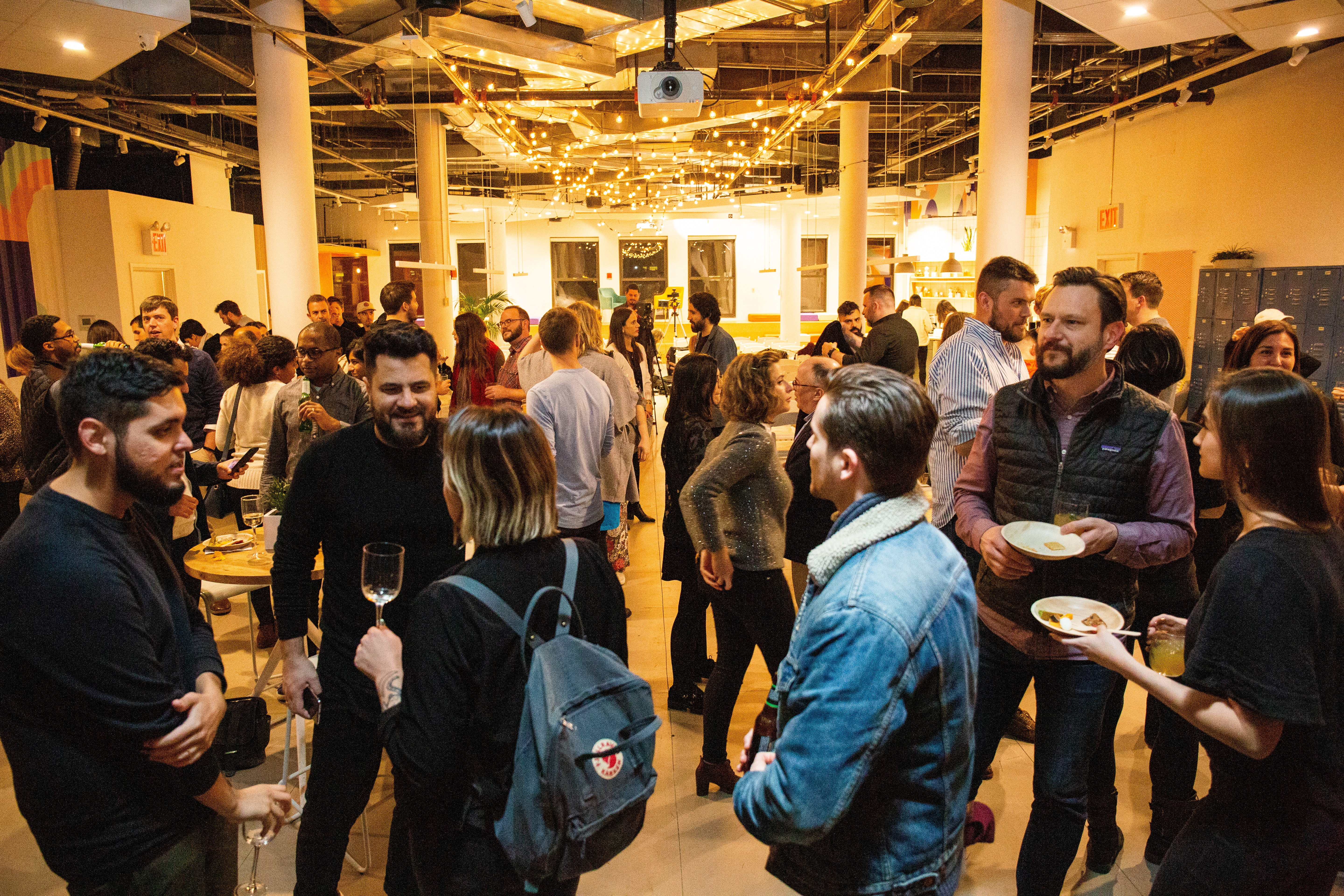 This architecture festival is one of the largest in the world, spreading across three cities, and offering installations, film screenings, concerts, and social events. For design and architecture enthusiasts alike, this event is certainly a reason to make a quick stop in Denmark's thrilling capital.
When and where: April 04-14, 2019, Copenhagen, Denmark
A prominent figure in London's Mod movement, British designer Mary Quant is known for the miniskirt, hotpants, and making fashion fun. She made bold statements and encouraged young people to play with how they dressed. The V&A is dedicating an exhibition to this prominent designer who defined an era with her work and whose influence still reverberates through both fashion and culture today.
When and where: Opening April 6, 2019, V&A Museum, London
What would make the best match for the world's most important furniture show, you ask? A city that dresses for the occasion. Between April 9 and 14, design takes over Milan with two of its most compelling events of the year: Salone del Mobile and Milan Design Week. This edition of the Salone del Mobile will include a lighting show, an exhibition exploring the future of office design and more. Stepping out of the exhibition halls you'll encounter installations by Design Academy Eindhoven, Ventura Projects, 5VIE Arte + Design, Lee Broom, and many (many) more.
When and where: April 9-14, 2019, Fiera Milano, Milan, Italy (and different locations throughout the city)

You Might Like These too:
Get in Touch! Get in Touch!
Get in Touch! Get in Touch!
Get in Touch!