There's very little on museum walls for black female artists to relate to. The growing creative community of TILA Studios is working to change that.
Text

Eden Spivak

Date

January 14, 2019

Est Read time

6 min
For Tiffany LaTrice, questions of visibility and representation in the art world hit close to home – and have done so from a very young age. She can even recall instances of these issues surfacing back in her days as a middle schooler, before she had enough of a vocabulary to put the experience into words. During an eighth grade art award ceremony, for example, Tiffany was conscious of just how little students of color enrolled in the school's art program, and how little encouragement she herself had been given to pursue her creative passion. Nevertheless, for her artistic achievements, she was awarded a book by M.C. Escher, which to Tiffany conveyed an underlying message that she couldn't help but notice. "It wasn't a book by a woman, or a woman of color," she explains. Fast forward to today, and Tiffany's awareness of these same issues – and high hopes for a better future – are the guiding force behind her TILA Studios. Established in 2016, TILA is an art studio, exhibition space and a growing community of black women artists in East Point, Atlanta. We chatted with founder and artist Tiffany LaTrice about her mission for creating a more inclusive art industry.
When making art is a resistance
"I honestly believe that at TILA, we are a collective of magicians," Tiffany tells High on Design. That's why Tiffany strives to make TILA members' wishes come true, granting them access to pretty much anything an artist can dream of – from a physical space to work in, to workshops and peer reviews, and a gallery space to showcase the final pieces in. The entire creative process is approached with uplifting vibes and the positive, empowering spirit of a shared experience. "It's really amazing how the sheer idea of sisterhood can create a space for artistic excellence, confidence and opportunity," says Tiffany. It's a support system that's meant to address those all-too-familiar creative struggles, from the loneliness of working in one's own living room, to the self doubt that inevitably comes crawling in, to the tasks of writing a good CV or creating a portfolio website. On top of all of these, are additional challenges that are unique for black female artists – which are at the core of the activity at TILA. "To be an artist is revolutionary and already so challenging," shares Tiffany, "but to be black and women and artists, is a form of resistance."
Black female artists are underrepresented in the American art world, amounting to only 4% of the artists currently showing in galleries and museums across the country. This grim statistic puts black women artists at an obvious disadvantage when striving to build a creative career. "What immediately comes to mind," Tiffany comments, "is the undervaluing or devaluing of black women artists' work," referring to repeated incidents of asking for a discount on the purchasing of artworks as an example. Yet alongside the financial aspects, there's also the question of narrative. The works that we decide to put up in our gallery spaces, are the ones that define the borders of what enters into our collective story and history – and what's left marginalized.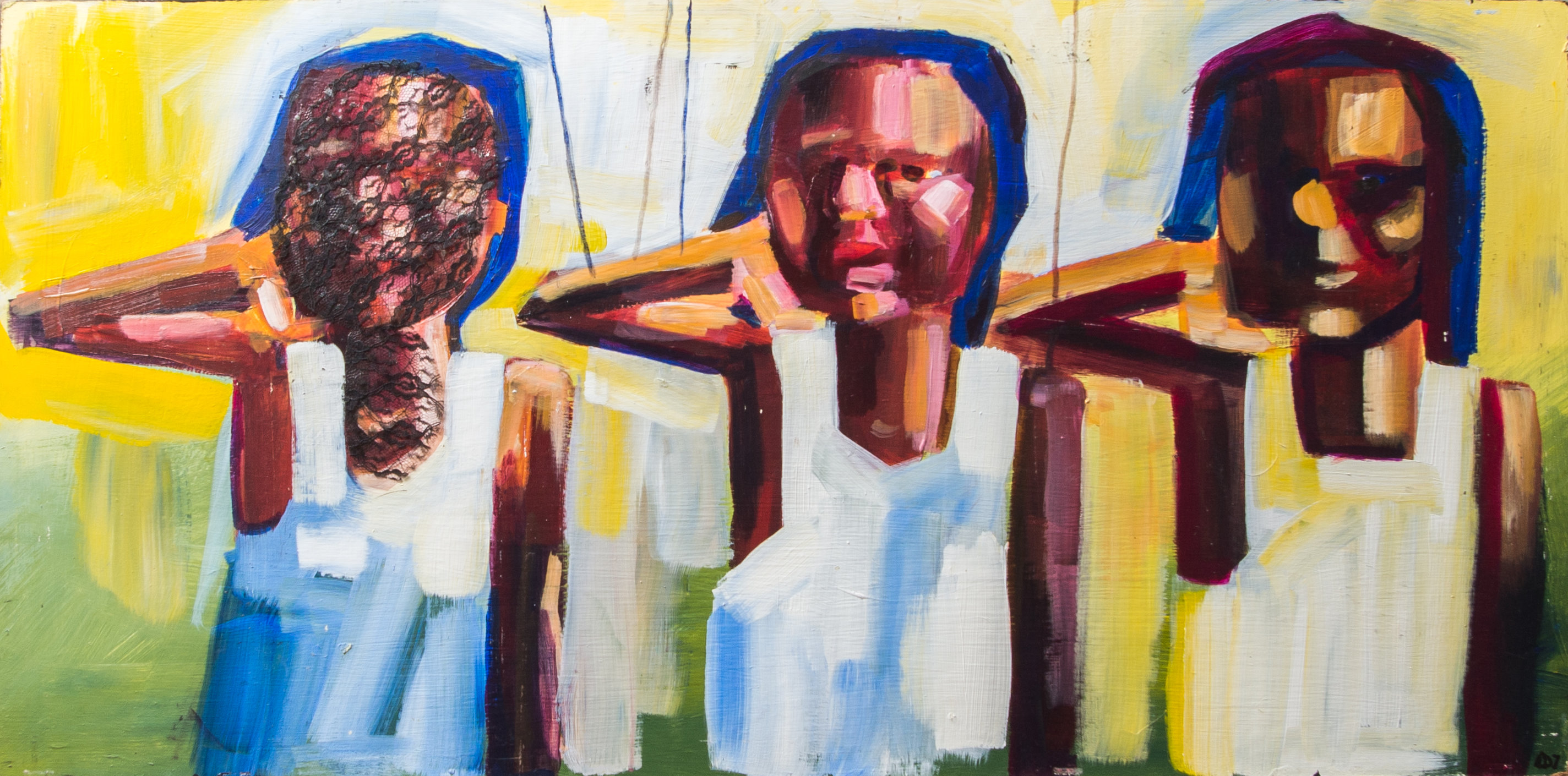 Representation can mean feeling included
Painter and Wix user Ariel Dannielle, whose solo exhibition, Reminisce of Self, was on show at the TILA Studios gallery this past October, describes in an interview for the TILA blog that representation, to her, is a form inclusion. "It's important to not always just see historic paintings of slavery all the time in your art history classes," she says. In her own art, Ariel highlights other aspects of her racial identity, focusing on the positive and relatable. "I want to make a narrative of normal life," Ariel declares, "Paintings that can be looked at as a normal Black girl doing normal Black girl things." True to form, her large-scale acrylic works portray the daily experiences of current-day black women, often placing the artist herself at the center of the mise-en-scène: a laidback picnic in the park on a sunny day, or a group of girlfriends braiding each other's hair in an intimate moment at home. Her characters seem to be at ease, quietly connected to one another and having a great time – they're freely going about their day. Looking at Ariel's body of work, together with many of the other TILA artists, it's easy to see what Tiffany means when she says this of artistic representation: "We believe that if we take control of our voices, we can tell stories that truly reflect who we are as women." It's an untold narrative, missing from gallery walls and textbooks, that these women are formulating and celebrating together.
Claiming their seat at the table
It's one thing to assert your voice and narrative, which the artists at TILA Studios do beautifully. But making that same voice heard, on the other hand, is an even bigger challenge, which Tiffany is ardently set to overcome with TILA. In hopes of making that happen, she decided to physically visit and reclaim one of the most influential art hubs of our time. After a competitive application process, Tiffany put together The Garden Fellows, a group of ten black women artists (including: Christa David, Jasmine Williams, Shon Pittman, Evelyn Quinones, Ebony Black, Ariel Dannielle, Ayanna Smith, Angela Davis Johnson, Grace Kisa, and Sachi Rome). Together, aided by crowd funding and the support of Wix and other leading brands, the group traveled from their home state of Georgia to the 2018 Art Basel, Miami. As a major art fair, Art Basel is frequented by the majority of today's cultural gatekeepers, including private collectors, as well as museum curators, trustees and patrons – the very same people that have been making too little room for black female art – and whose attention TILA is looking to grab.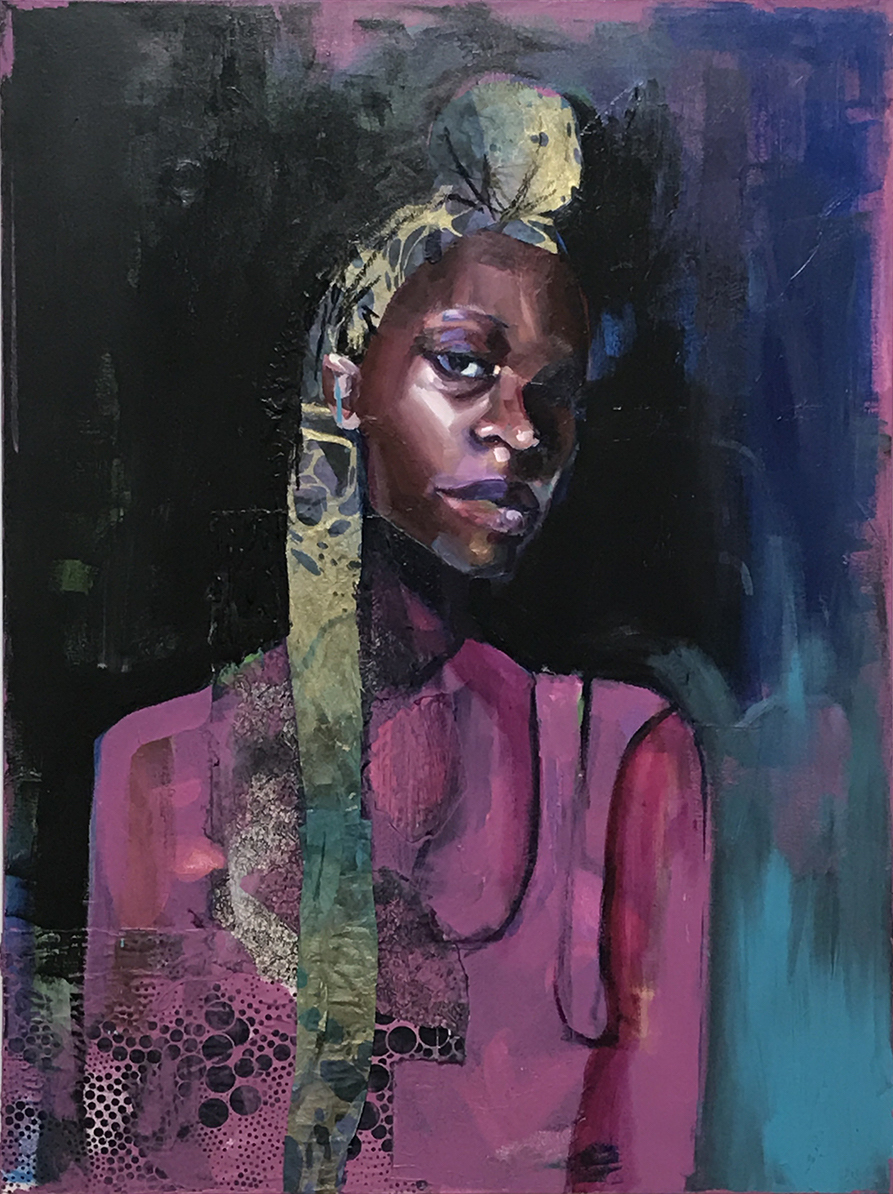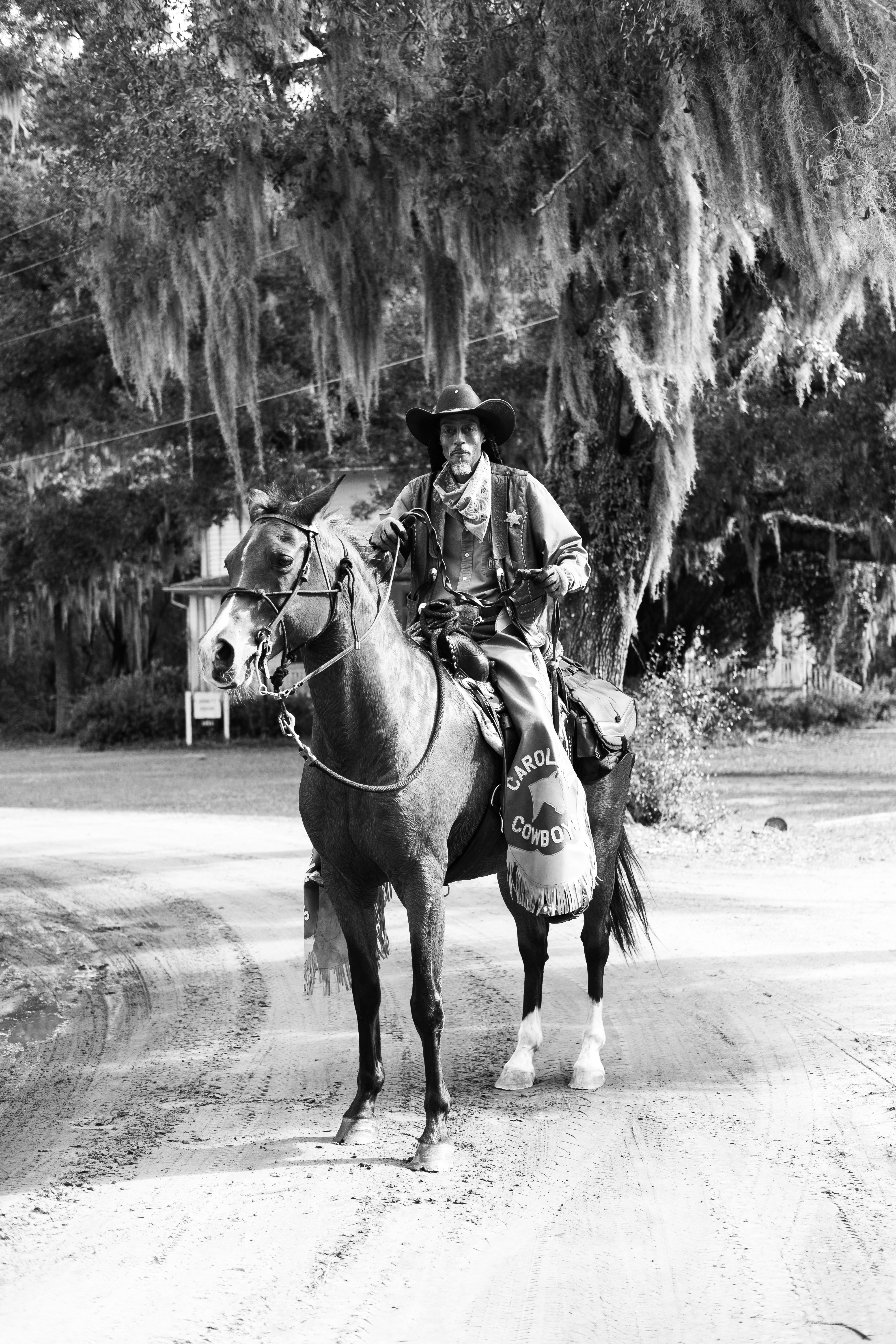 "If we showed up in a major way," Tiffany explains, "the industry couldn't ignore us. I am all about dreaming big and claiming the space that is mine to take." Indeed, TILA's Garden Fellows' grand entrance to Art Basel wasn't to be overlooked. The ten artists' works were featured in a digital instillation at the Pérez Art Museum, Miami, as they gathered to hear talks by speakers such as Naima Keith, Chief Curator of the California African American Museum. The event received coverage in The New York Times and Forbes, and the positive impact on the artists' careers, Tiffany assures us, is already starting to show. It's only been a few short weeks since the Garden Fellows' return to Atlanta, and Tiffany is back to dreaming up new channels of growth for her artists – with a clear goal of building a global audience and community around TILA. "I just want people to know they are not alone," she emphasizes, "that the nuances and roadblocks that life presents are shared across race, gender and geographics. They're hard, but they're possible to overcome."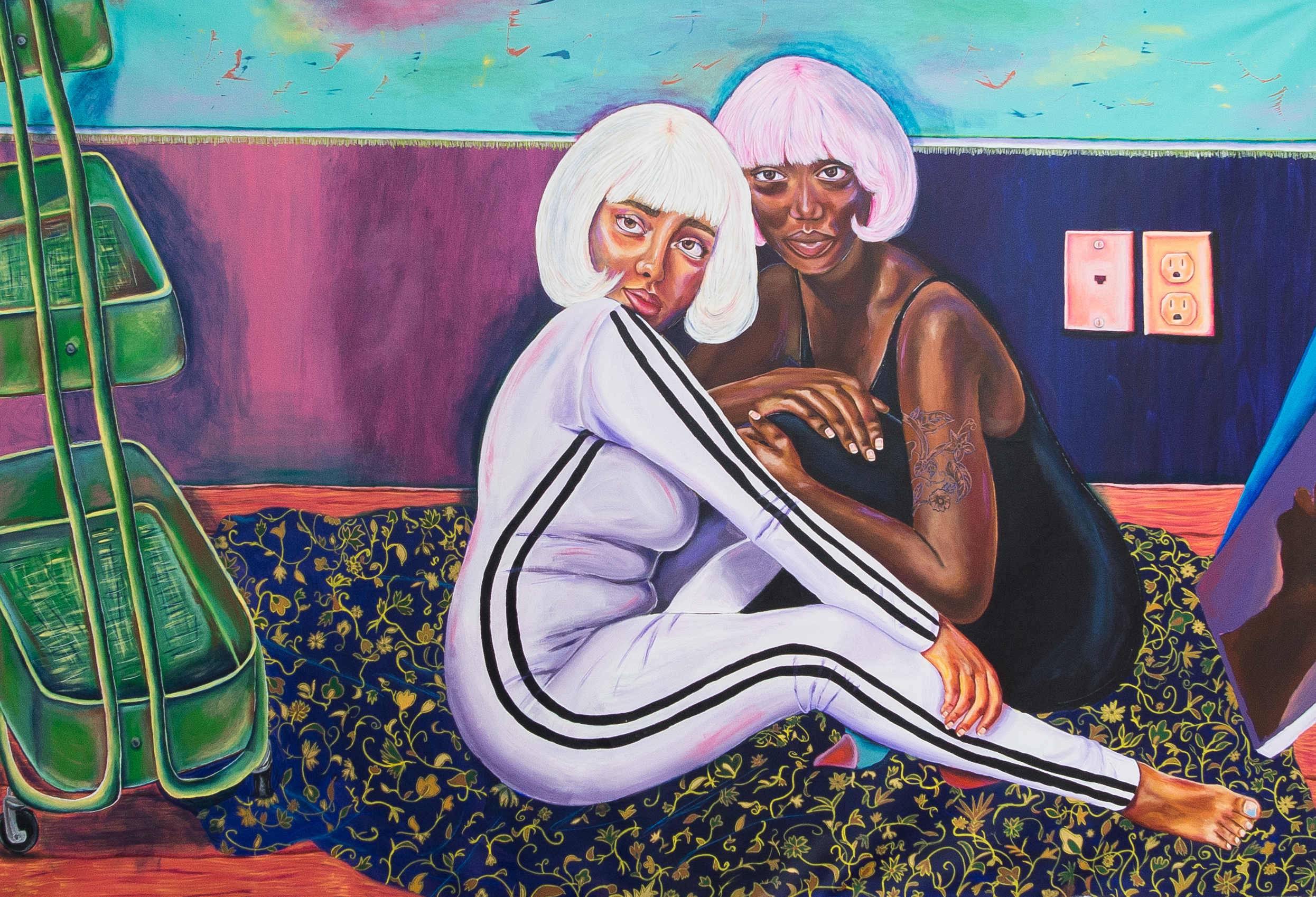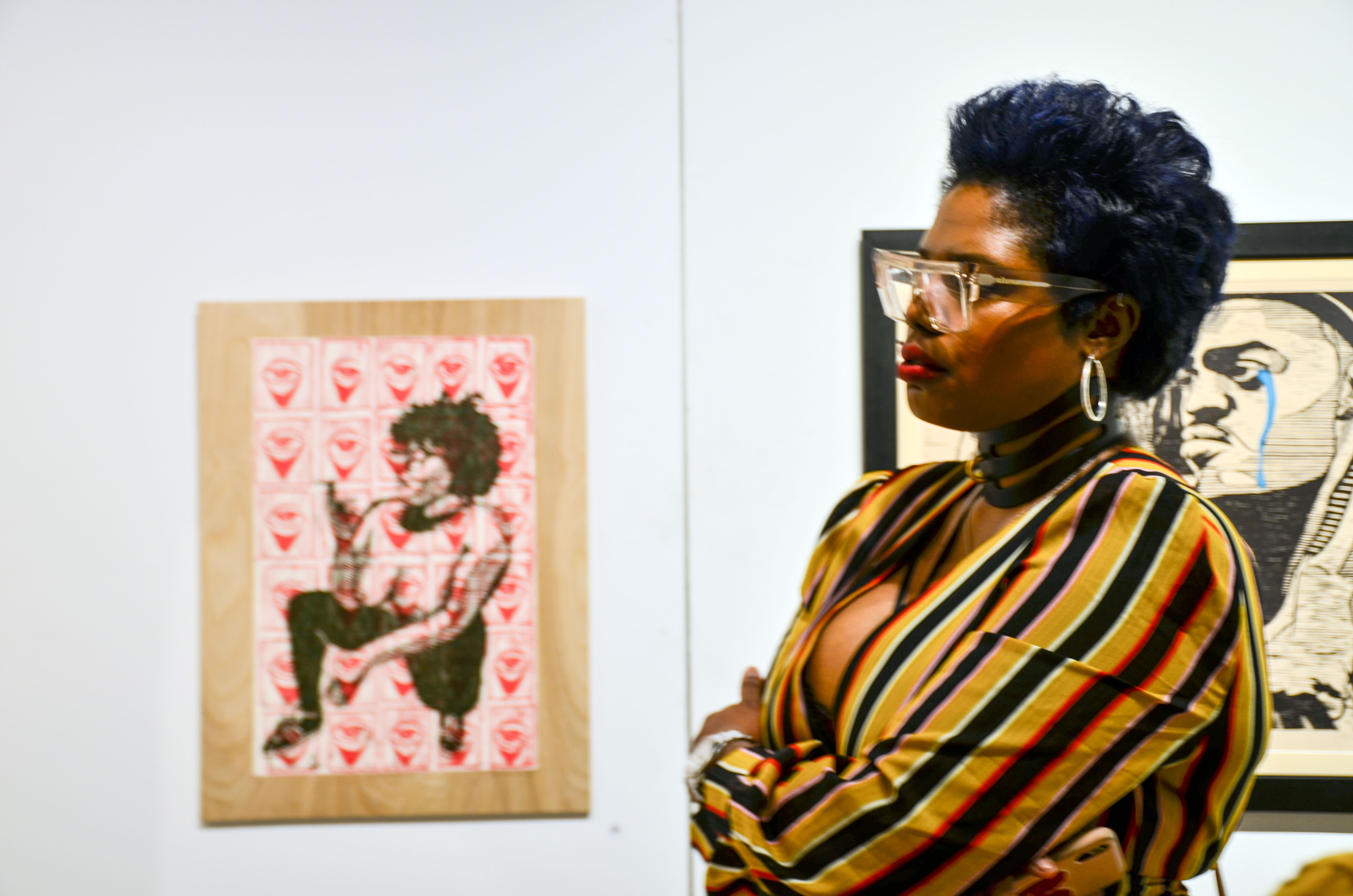 For more creative empowerment, visit TILA Studios' Wix website and blog.
You Might Like These too:
Get in Touch! Get in Touch!
Get in Touch! Get in Touch!
Get in Touch!