Golden tigers, crescent moons, and turquoise waters drift us over to faraway wonderlands. These talented illustrators get us in the exact mood we were craving, with some much-needed vibes of beauty and chill.
Text

Eden Spivak

Date

May 28, 2018

Est Read time

3 min

Illustration author

Minkyung Lee
The power of transporting your audience to alternate realities is not one to be taken lightly. Every now and then, when carried away by a good illustration, we find ourselves in a magical realm with almost no recollection of how we ever got there.
The eight illustrators presented below may not have much in common on paper – they all work in different mediums and live in different countries. Yet, they all seem to know how to get our mindsets in the right place when we browse through their Wix design portfolios, entrusting ourselves to their bewitching hands. As you scroll down, the spell will start working its charm:
Isabelle Feliu, originally from Québec, Canada, is currently based in Oslo, Norway. Even though she comes from such cold cities, Isabelle's watercolor and gouache paintings are actually reminiscent of an enchanted desert oasis on a hot day, filled with palm trees and hyper-stylish ladies. The luring beauty of the places she envisions make her illustrations into a private, visual wishlist of travel destinations. Head over to Isabelle's Wix Art Store for an original escapist daydream to call your own.
Minkyung Lee is a Korean digital illustrator celebrating the human body by emphasizing its curves and gestures. With a bright and vibrant color palette, Minkyung enjoys depicting characters in ways that are dynamic and empowering. Their exaggerated poses are reminiscent of Botticelli (who is also referenced in Minkyung's own tribute to Birth of Venus). All of Minkyung's characters – except for the occasional flamingo – are faceless, giving their body language center stage.
Warsaw-based Marta Kubiczek's portfolio takes us on a visual journey through the folk tales of the world. Her inspiration is derived from different mythologies, ranging from Slavic folklore to Polynesian culture. Accordingly, Marta incorporates demons, wildlife and tribal dance moves into her symbolic and dreamlike imagery. Her digitally rendered watercolors and pastels create silhouettes of large figures and mystic sceneries.
Molecular biologist by day and illustrator by night, Zsalto is a self-taught artist that finds inspiration in different cultures and folk-art traditions. Originally from Hungary, she currently lives in California, where she divides her time between breast cancer research and watercolors and ink. Her fantastical paintings are full of lush vegetation and imaginary animals, and their vivid, high saturation brings an upbeat feel to her ancient themes.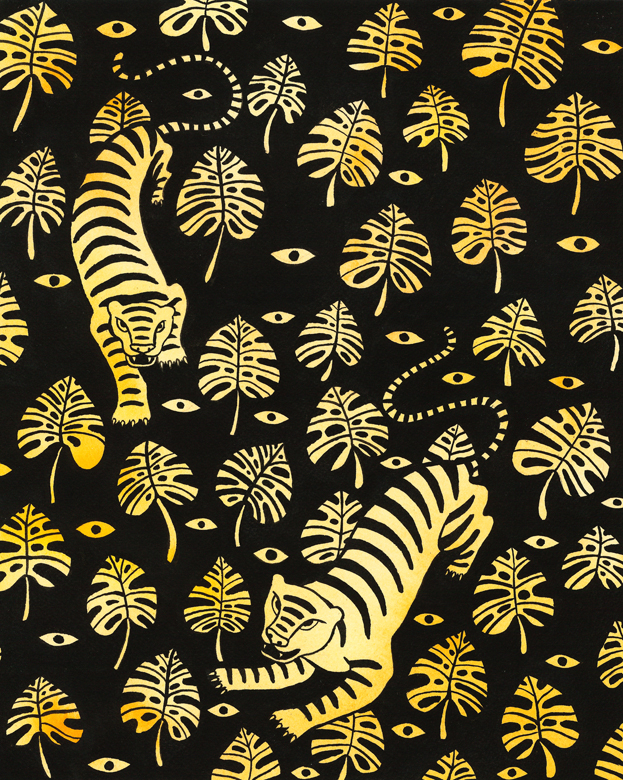 Miranda Sofroniou loves to travel, which is evident by her recent relocation from London to Melbourne, Australia. Her illustrations offer a whimsical exploration of sights and views from around the world – from mountain-side road trips to camel rides in desert dunes. Miranda works organically and with an open-minded approach, mixing a variety of techniques including gouache, watercolor, acrylic paint and collage. True to this spirit, her work process starts with a quick sketch that gradually evolves into a finished piece, making her imagery radiate with ease and freedom.
| | |
| --- | --- |
| | |
Ana Duje's digital illustrations are geometric, colorful and fun. Featuring skateboarder dudes with beanies, topless gals in sneakers, and urban architecture, it is no surprise that most of Ana's ideas come to her while out and about in the city streets. Originally from Argentina, she is currently based in Barcelona and preparing for her coming move to Hong Kong. Check out Ana's Wix Art Store for posters and additional items for sale.
Illustrator Sarah Andreacchio's aesthetic is decorative and colorful, featuring mostly flora and fauna with a geometrical focus. Sarah believes inspiration can be found everywhere. True to form, she fills her home in the quiet port town of Rouen, France, with her favorite vintage flea-finds, flowers, and her cat (which she describes as her muse). She uses digital mediums for most of her commercial work, but her heart lies with gouache and paper cuts.
Jérémy Combot is a French illustrator who creates detailed portraits of young, finely dressed men and women. For Jérémy, fashion and street style are all about independence and self-expression. This attitude shines through his ornate depiction of the patterns, prints and textiles his models are rocking. Jérémy offers a selection of high quality prints as well as postcards of his works on his Wix Art Store.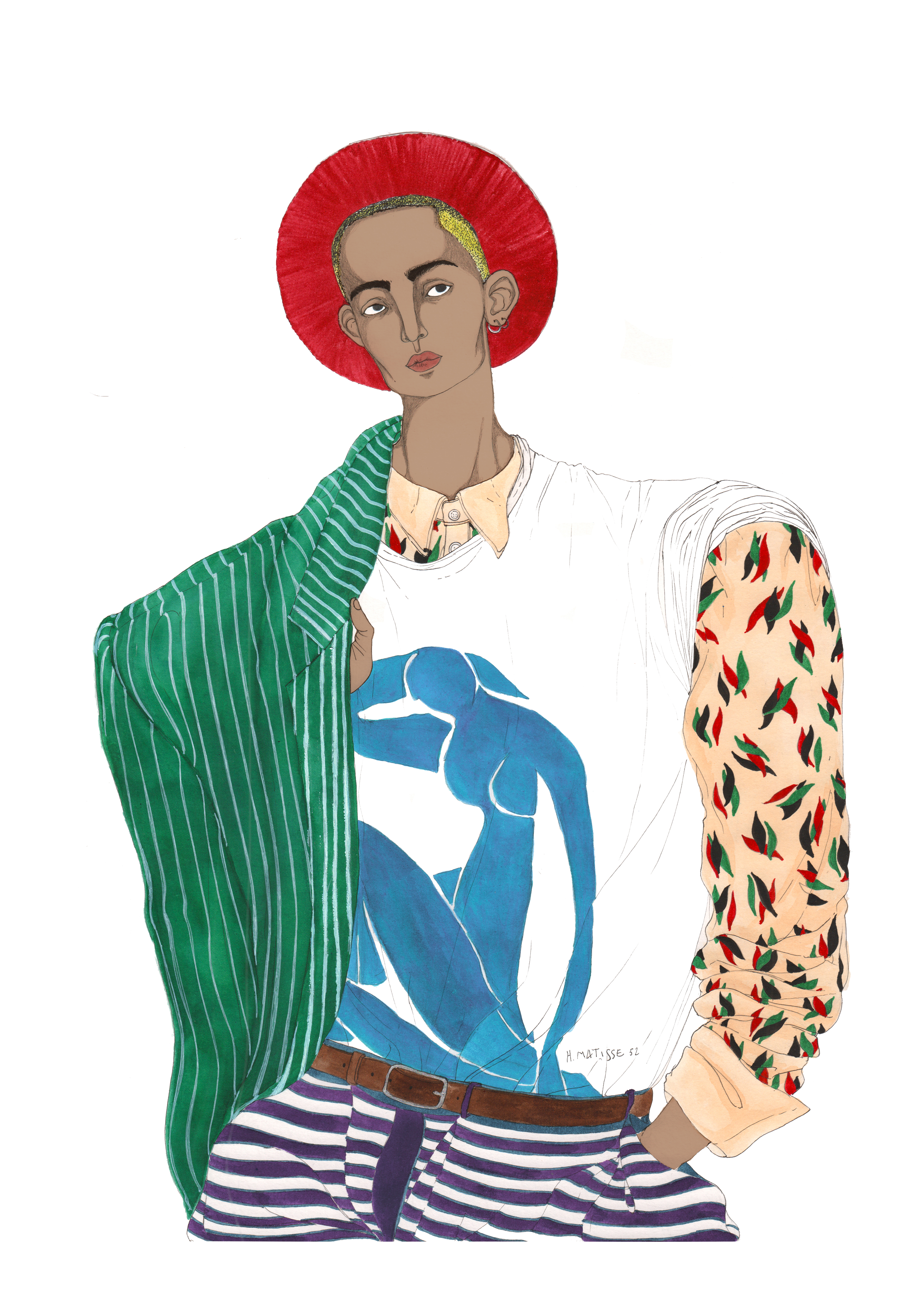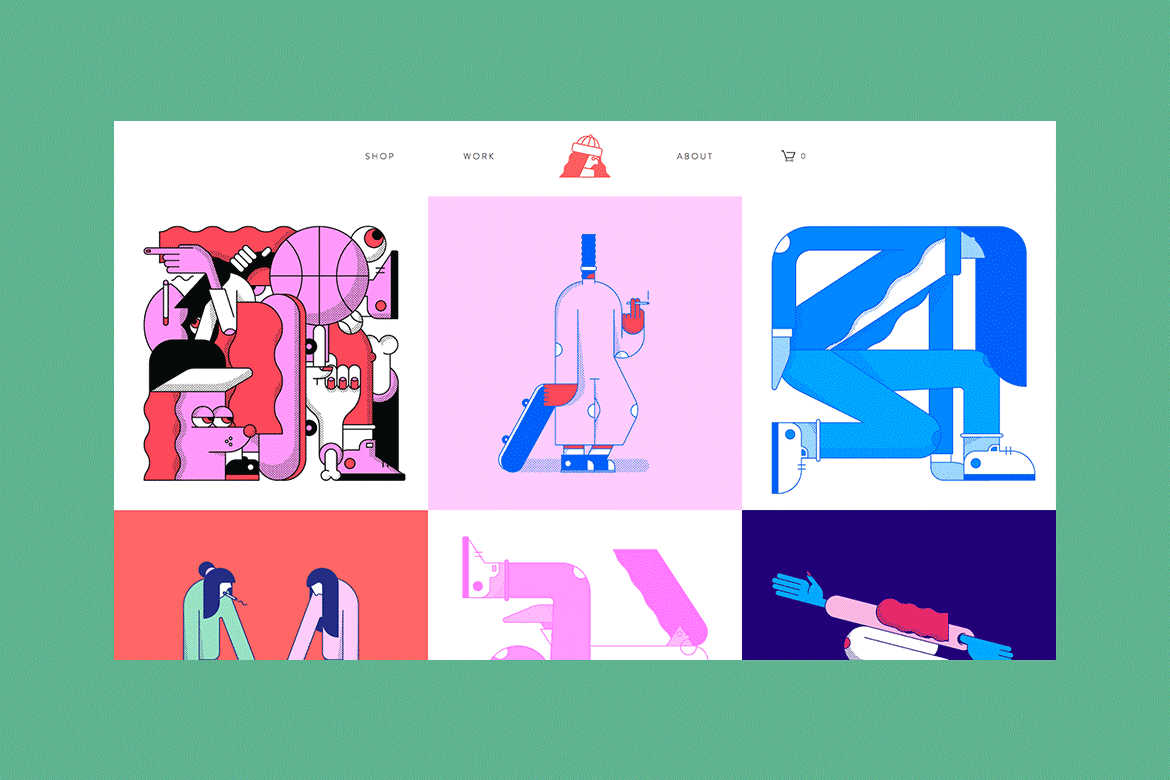 You Might Like These too:
Get in Touch! Get in Touch!
Get in Touch! Get in Touch!
Get in Touch!