What goes on in an artist's mind when the creative process becomes the actual work of art
Text

Hillit Wahlberg

Images

Wix Studio

Date

October 18, 2017

Est Read time

4.5 min
Most designers will chuckle at the idea of designing without a brief. That desirable freedom to create whatever you want is an almost imaginary notion, existing romantically in an ideal world. Realistically, most designers feel every project needs its own boundaries for the sake of a successful creative process.
Guy Levin and Eliraz Dekalo from our Wix Studio, experienced just that, when they received   the amazing opportunity to create the opening titles for Tel Aviv's first OFFF festival this October.
OFFF has a 17 year-old tradition of showcasing the speakers list of the festival in a cool, unique and visually captivating way. Each year a different professional studio gets the honor to create these opening titles, and this time it was our very own Guy and Eliraz who led the team to create a stunning end result.
After a long (and as they would call it, painful) process they came up with the concept of making the video about the creative process itself. The same process that every single designer deals with on a daily basis. Their vision came to life through simulations of body parts representing the range of emotions designers undergo throughout a project, from the intense emotions you feel right in the gut to that metaphorical slap in the face. Appropriately, we decided to pick their brains further for a deeper understanding of their experience.
Tell me a bit about yourself and what you do at Wix.
G: We do motion graphic design, 3D. We create visuals through complex techniques. When we had our own studio, we worked with Wix as a client, and two years ago joined Wix as a team. We answer any content needs the company has that involves motion and are maybe a little more complicated.
What does this honor mean to you, creating the opening titles for OFFF Festival?
G: We've known about OFFF Festival for a long long time. We were always inspired by everyone who created the opening titles, as well as the well-respected speakers on the program. OFFF is an inspirational source that is just a part of our lives as creative people. The moment we realized the festival was coming to Tel Aviv,Wix was sponsoring AND that we're creating the opening titles, it became a very important landmark for us. It was a prestige assignment for us and we were very honored to be a part of it. It was extremely inspiring.
E: It's cool. You have to create an awesome and beautiful video with no particular message. I mean it presents the speakers, but in a very free manner so you can really do whatever you want, which is pretty nice. That kind of brief is not something you get very often – do this but without any limits.
How is it for you guys to create without limits? When your brief is as minimal as "make something cool"?
E: It's…impossible. You can't really create without limits. If you get a project without limits, the first thing you should do is draw your own limits.
G: When you don't have limits in your brief you can decide to change the rules whenever you want just because you feel like it, but you have to come back to your own rules at some point so you can deliver a product that says something.
So what were the limits you built in this case? What was your process like?
E: The process was very complicated. How do you even start? No one is telling me 'do this' or 'do that' so you start with asking yourself: What do I want to say? And honestly, we didn't want to say anything. Normally, we're not the type of people to necessarily say something specific through our work, so we had to figure out how it is that we wanted to express ourselves.
G: What do we feel like doing even, what technique do we want to experiment with…
E: …and from there, when we realized we wanted to do too many things and some things were maybe too complicated. Then we started looking at ourselves, and suddenly we wanted to talk about exactly that – the process itself, when you're thinking about what to do, when you're dealing with a creative task. This became our focus for the video. How do we feel in our process.
A lot of anger and stress, then, if I'm not mistaken. 
E: When we finally understood that we wanted to focus on about the process itself and how the creator is feeling throughout that process, we tried to create a storyboard. We imagined a graph of creation with some ups and downs – or at least that's what we expected. When we actually started to develop that graph, visually, it felt like just the downs. You're coming from a very high point because you have this prestigious and exciting project, and then it's all downhill. From struggling with concepts and ideas through thinking about execution and then encountering technical difficulties…
G: Creative blocks…
E: … and teamwork – you don't always sync with your teammates. It's just a road full of struggles. But at the end, the moment when you show someone the end result, that's when you can finally breathe again. Then you check out the satisfied faces that watch your video and you allow yourself to smile for a second…and then you're back on that high again.
G: Yeah, you're basically down the whole way, excluding those two peaks at the beginning and end, when you get the project and when you finish with it.
E: We were very optimistic about that graph, but we discovered it's not that simple.
How about the specific body parts in the video. The hands, the heads. Can you explain that choice?
G: We wanted to talk about the designer, to represent the creative person in some way. Our vision was going  to a more dark and severe concept – even more guts and eyeballs. But this had to be somewhat decent so we went with something not as violent, that is actually friendly and relatable. We didn't want to encourage negative feelings.
E: The graph is already negative. It's something that we believe every designer is going through, but it's not really that bad. We enjoy our creation even if it's hard. So we didn't want people to walk away with bad vibes. You need to connect to this pain with a smile, with perspective. By the end of the day we're not saving lives, we're creating a video.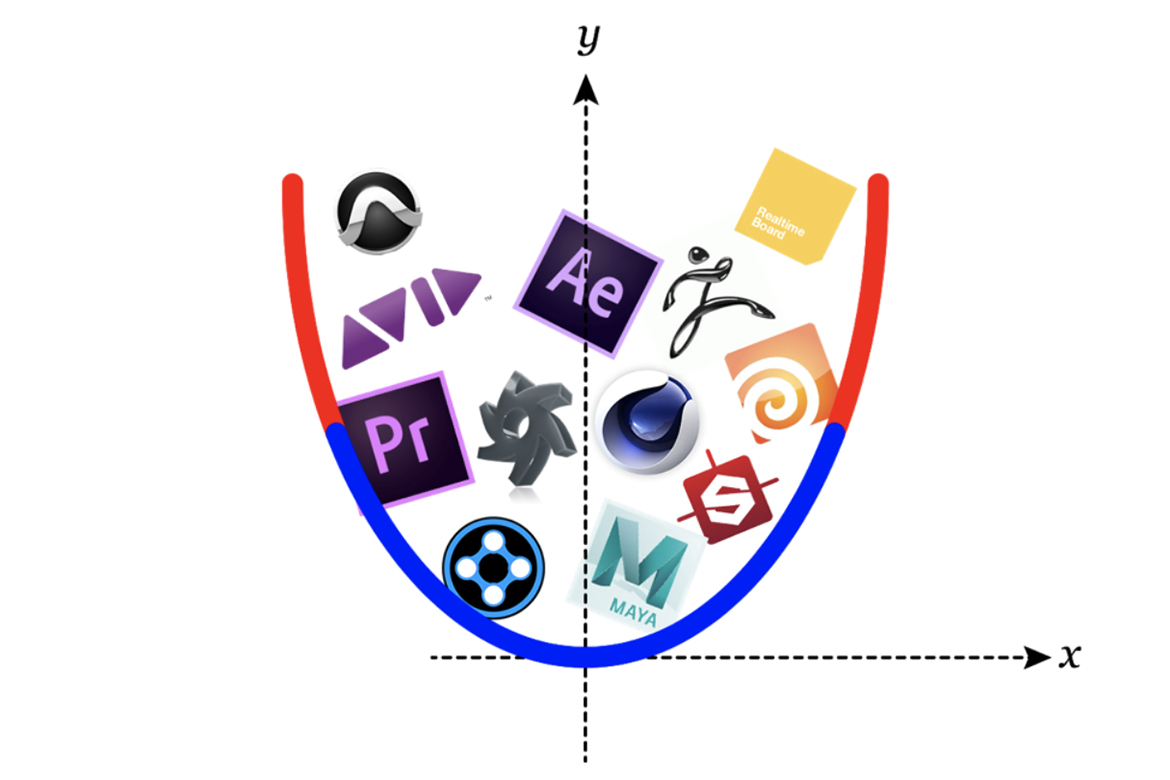 How about the music of the video? How did that work for you?
E: It was more simple since we knew what type of sound we wanted. We knew what we didn't want, that's for sure, and since it was OFFF TLV, we knew we wanted an Israeli artist. We were looking for a cute vibe, but not too cute, something electronic. We found Noga Erez's "Dance While You Shoot" which is a little strange, but not too much and also very cool.
G: It completes the video. It's a little crazy and broken in the right places, it allows us to come and deliver our story along with it. When we heard it we imagined the final result and we didn't need to listen to more tracks. Sometimes we have a few options and we go with more than one track till the end, but this time we had just this one. It was a risk because we didn't have a plan B, so we had to get the rights. We believed it was going to work out and it did.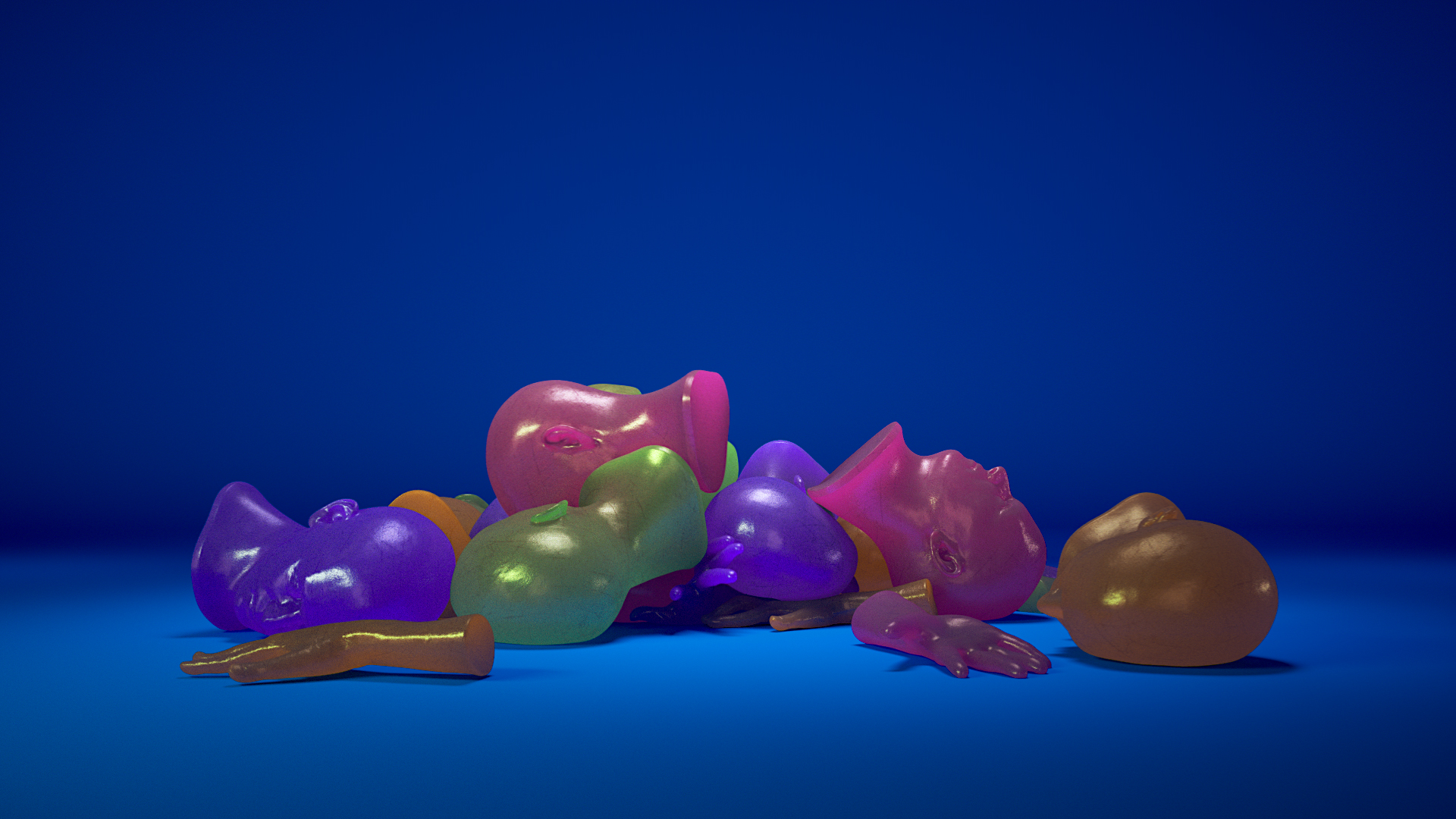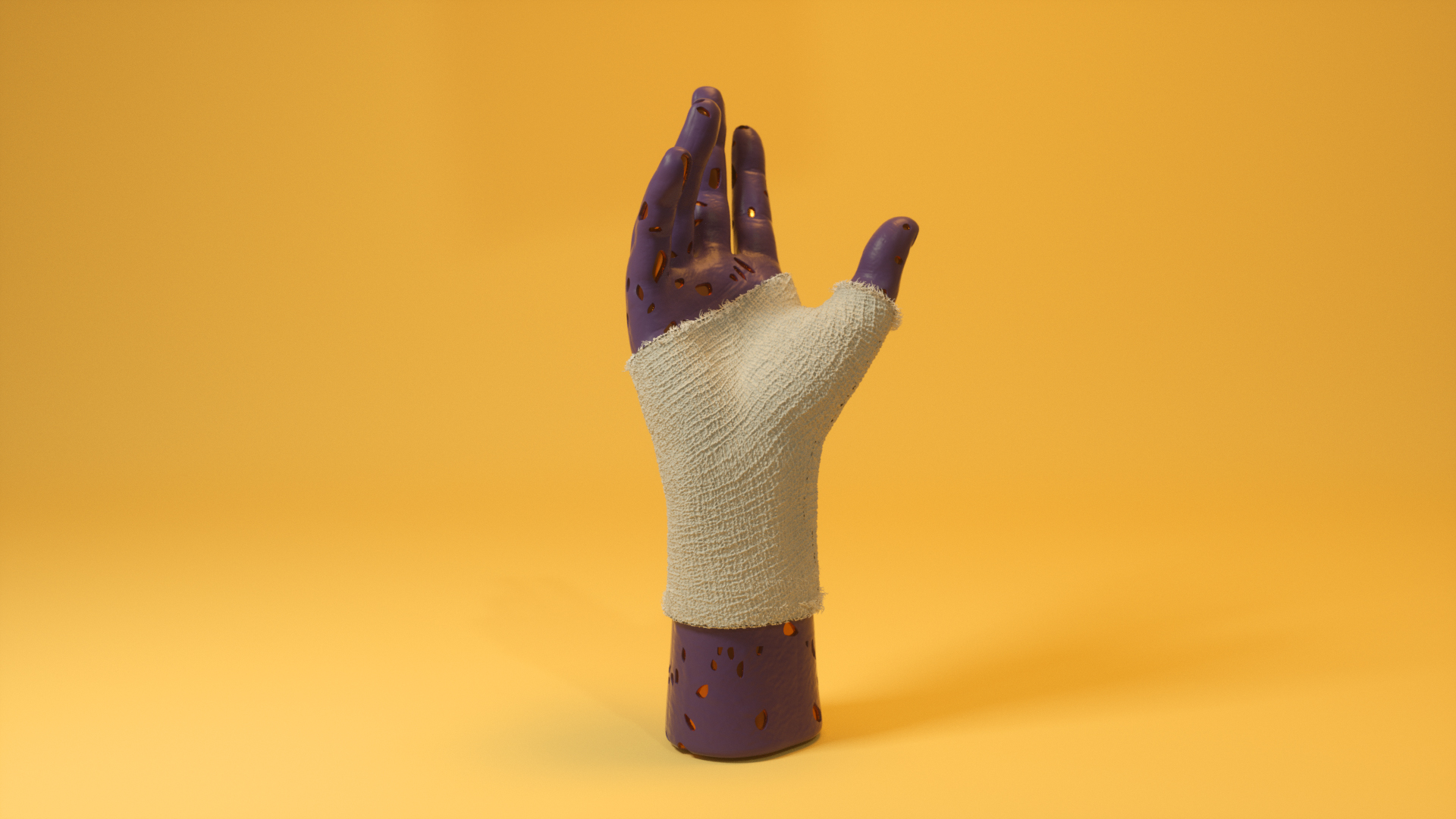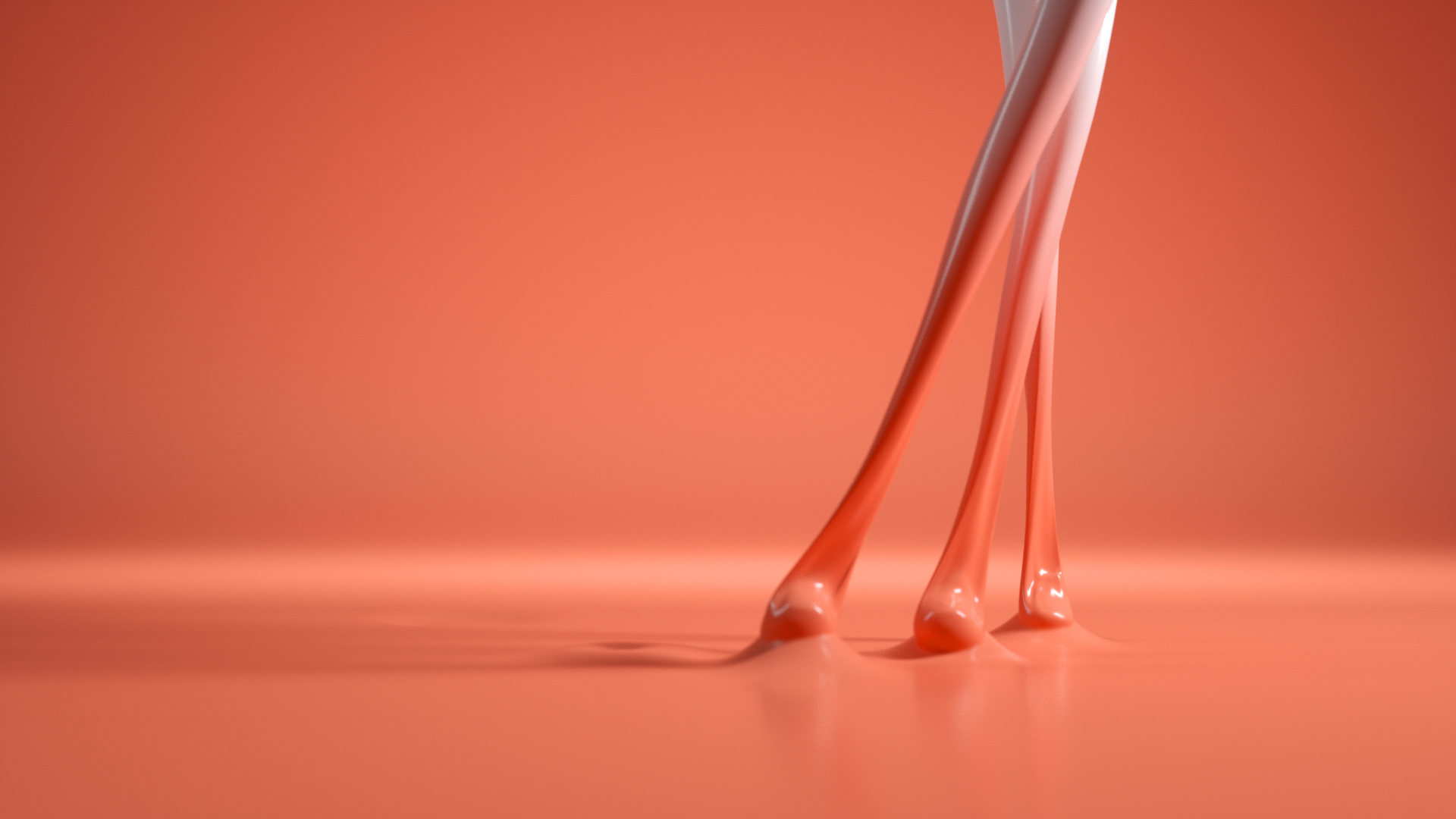 You Might Like These too:
Get in Touch! Get in Touch!
Get in Touch! Get in Touch!
Get in Touch!