What happens when you refuse to listen to your company's management team, because you know there's a better way? Well, apart from feeling really brave, you get a chance to prove them, and everyone else, what design is really about. The Wix Values Fanzine is an example of exactly that.
Text

Shelly Peleg

Images

Alan Tzatkin

Date

August 13, 2017

Est Read time

4.5 min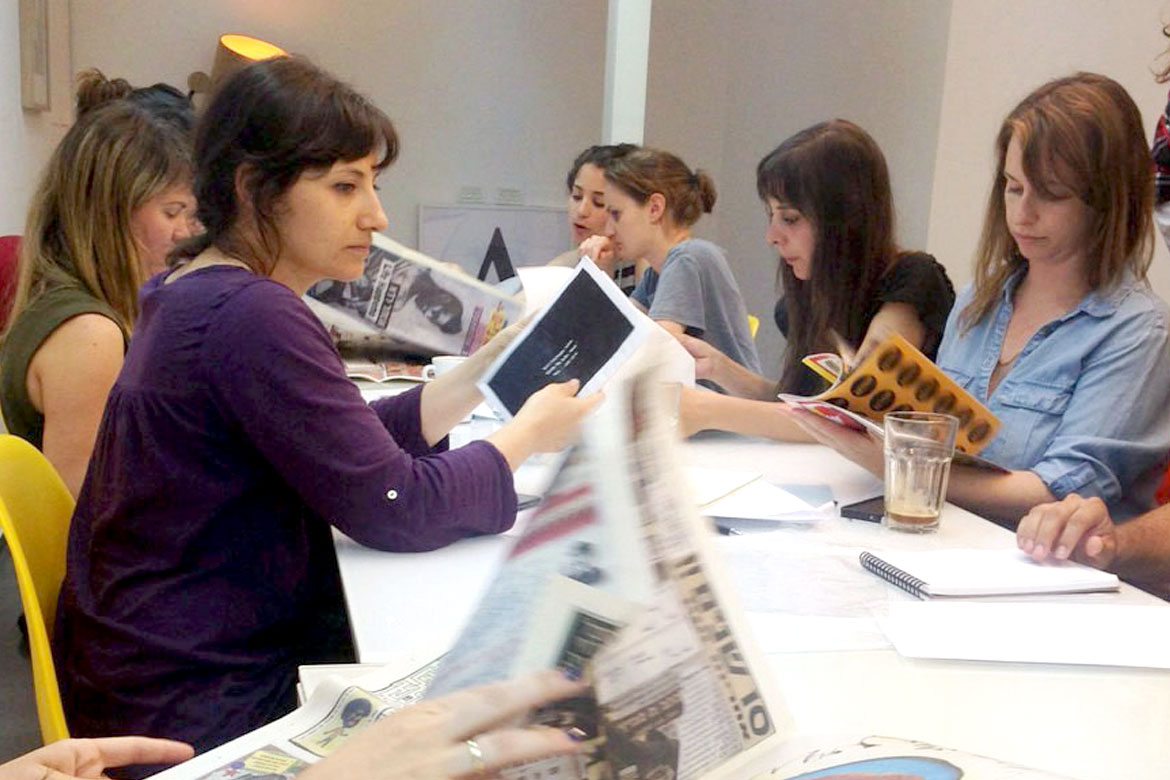 Even though it was published more than two years ago, the Wix Values Fanzine is one of those projects that never grows old. We keep getting comments and praise for it, and I think the reason is that there was a special process that went behind creating it – something we still learn from today.
Growing Pains
It all started during a time of immense growth in the company. Wix was like a teenager, growing quickly over night. Each morning we would wake up to discover new features, thousands of new users, fresh marketing campaigns and of course, new employees. I'm happy to say we're still growing at this high rate, but now we're used to it and can easily adapt to these changes.
Growing so rapidly over a short amount of time required full attention and careful handling. We were just a small startup not so long before this time, and nobody wanted to lose the special culture that comes with being a small company. And our culture was one of the things we were most famous for!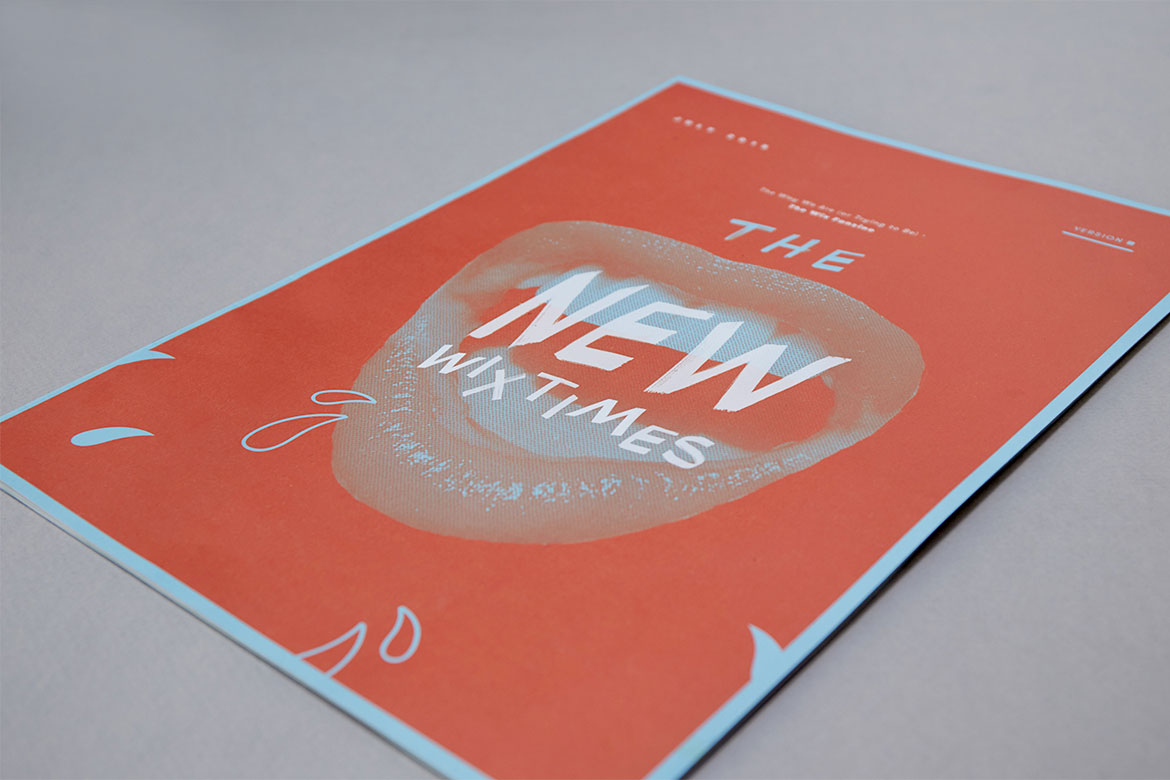 One of the first things that management realized was the need to introduce this culture to new employees – but how do you explain all the special little things that make us who we are? And to someone who just started Wix on their first day? You need to help them blend in while still maintaining their personality, make them feel comfortable and knowledgeable while also unafraid to ask questions And it wasn't just about new employees; the company had recruited so many people over the months, that we already had a lot of people who were unfamiliar with the Wix culture.
The Way We Are  
That was the turning point that sparked the Wix Values Fanzine. It began with the management team putting together a list of carefully curated internal values that make Wix what it is. The values were about our work itself as well as the general vibe that exists in our corridors. (Hence the amusing fanzines' subtitle – "They way we are, Or trying to be").
When those values were written and ready, the management naturally approached us, the studio, to create some sort of a design with it and spread the news around the company. The general notion was basically, "Make it pretty, and do it quickly." With that urgency in mind, they asked us to prepare posters or stickers showcasing the ten values, and just hang them or pass them around the offices.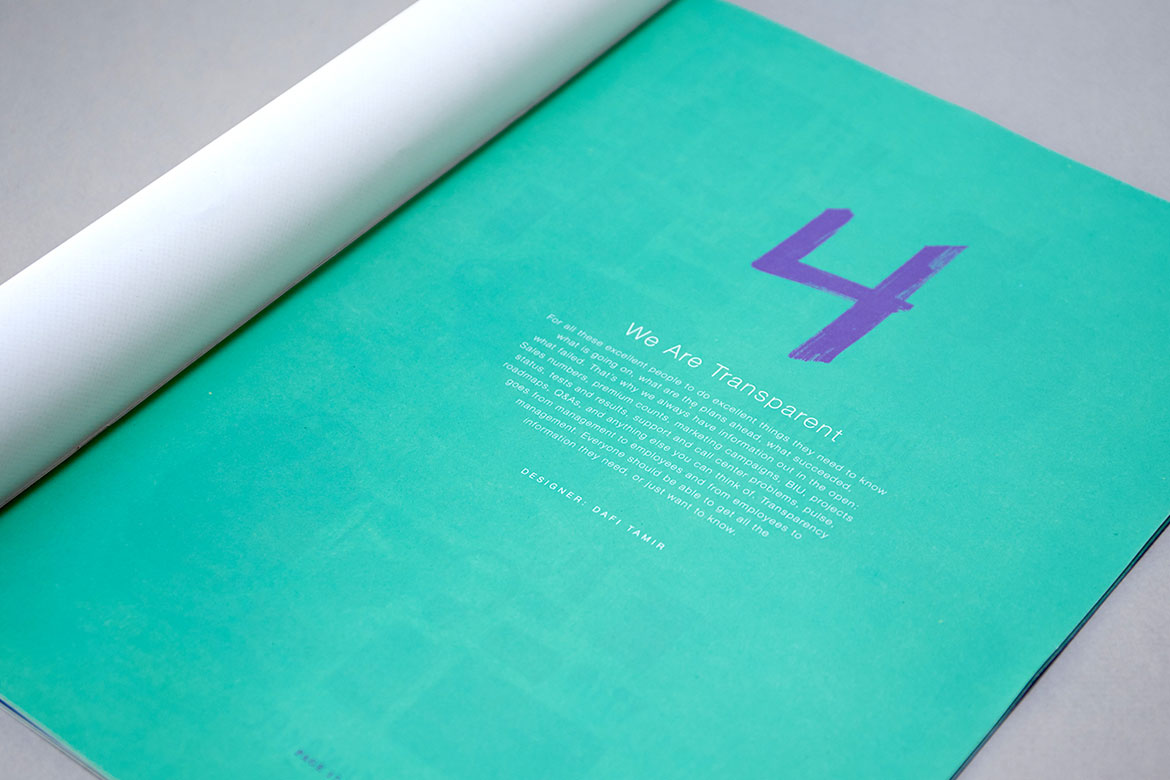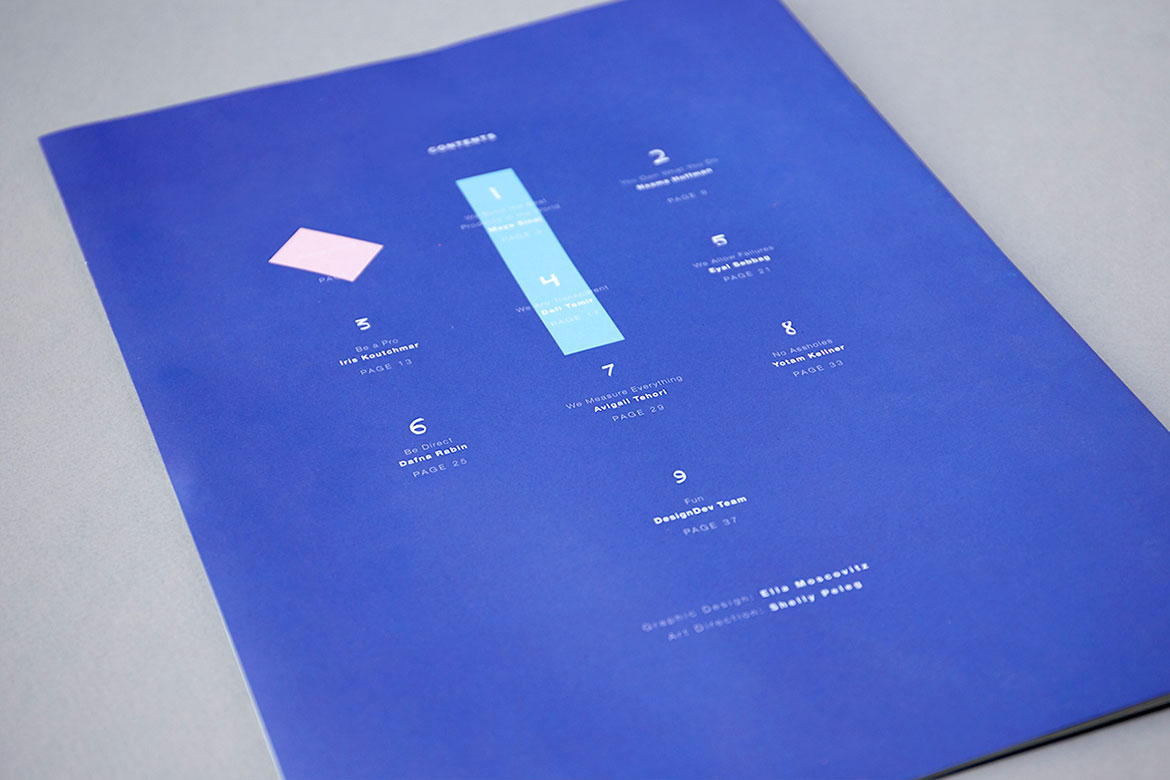 The Medium is the Message
But we were like: "Posters with values? Stickers? What are we, a bank??" No. We certainly weren't gonna go down that road. So we spoke our mind. We told them – wait a minute. There's a chance to do something really cool here. This is great content, this is about US! Why share it in a boring way? Let's do something fun!
And we already had a great idea – let's create The Wix Values Fanzine, our very own internal magazine. The content will explain the values, and the visuals will be a Wix designer's visual interpretation of the value. Fast forward a few days and debates later…and we got a green light! They agreed to give us a few more weeks, let us do it our way, and produce the Wix Values Fanzine.
The whole process worked like a small military operation – we established a "combat squad", a team of 15 designers dedicated to the project. Each designer got a value from the list and had to create his or her visual interpretation of it. It could be anything they wanted – a drawing, illustration, photograph, typography – any style or technique they wanted was allowed. We had weekly sessions to check in and present our work status, give feedback and continue. We decided on a color palette to create a unified look and feel throughout the magazine; we decided on an A3 format for each page, meaning each designer got a double spread to display their work; and we set a pretty fierce deadline, which meant that everyone was working around the clock. The results were amazing, and a true example of what happens when you give freedom to designers to not only design, but conceptualize.
Spreading the News
We set out to print the magazine, excited and pumped. It was the first time the studio had produced something like that, and in an offset printing machines, no less! We printed 700 copies for everyone in the company. (It's hard to imagine, but we are double now – 1,400 employees!)
On the day of distribution, we were excited as a bride on her wedding day. We were thrilled to share our hard work with the entire company and hear everyone's thoughts about our creation. And one person in particular…our CEO. We were pleased to hear that he was one of many admiring and impressed responses we received. And up until today, as we walk through the company's corridors and see entire spreads that were taken from the magazine to be hung as posters on the office walls – we know we did something right.
You Might Like These too:
Get in Touch! Get in Touch!
Get in Touch! Get in Touch!
Get in Touch!