We love to travel, and we love design. Each time we visit a new destination, we make sure to collect all those special spots and secret places that designers live for. For the second edition of Designers Abroad, our own local Berliner will share about the hidden gems of this upcoming European capital.
Text & Main Image

Dafna Sharabi

Date

May 7, 2017

Est Read time

6 min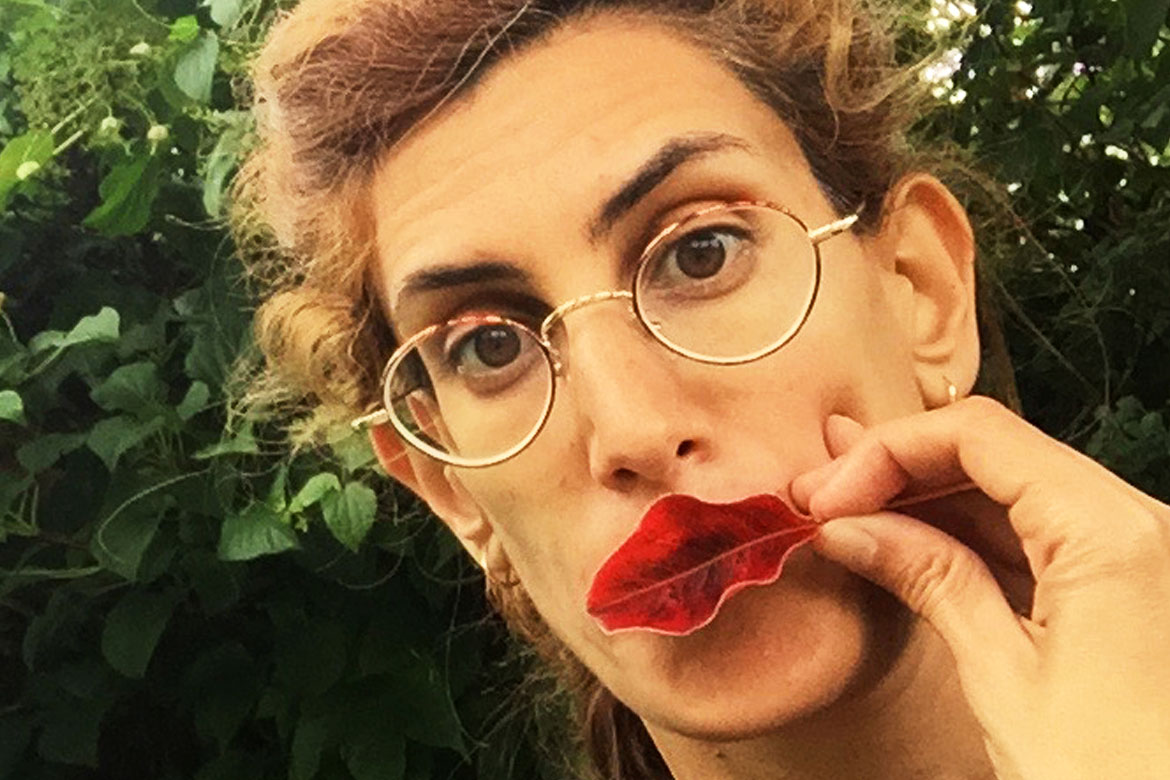 Designers Abroad is an ongoing series in our blog.
Even though I moved to Berlin ten months ago, I still feel like a tourist. There's a saying that when you move to a new country, it takes no less than two years to feel that the "trip" is over, that this is your new home. So I think it still makes sense for me to participate in my favorite "Designers Abroad" blog section, as I still feel and behave like a tourist.
My name is Dafna, and I have been working at the Wix design studio for six years, recently relocated from Tel Aviv to Berlin. There are many inspiring places for designers and artists in Berlin, along with a strong vibe of creative freedom. The places that I personally find most inspiring are the ones that have a historical backstory, or simply the spots in the beautiful outdoors. Since Berlin is highly influenced by its seasons and temperatures, I divided my recommendations into two sections – winter and summer. I think it's a worth a visit to both!
Winter recommendations
As it got snowy and the temperatures dropped below zero, I discovered all the charmingly old and intriguing spaces lit with warm candle light. Some of these spaces survived WWII and proudly kept their crumbling ceilings, while others are decorated in that famous "flea-market-second-hand-vintage" Berlin style. In the winter, culture is the name of the game since everyone stays inside – it's the time for the best art, cinema and European winter classics that indoor venues have to offer. Here are my top three:
1. Kindl – formerly Kindl Brewery in Berlin's Neukölln district
I like Kindl for its combination of the past and the present. The venue, which used to be a brewery, is now a center for international contemporary art and has three floors of changing exhibitions. When you are done enjoying the displays and want to sit and reflect, they offer the perfect setting for that as well. Among the old brewery tanks, you'll find a newly renovated space that is now a cafe named König Otto.
Am Sudhaus 3, 12053 Berlin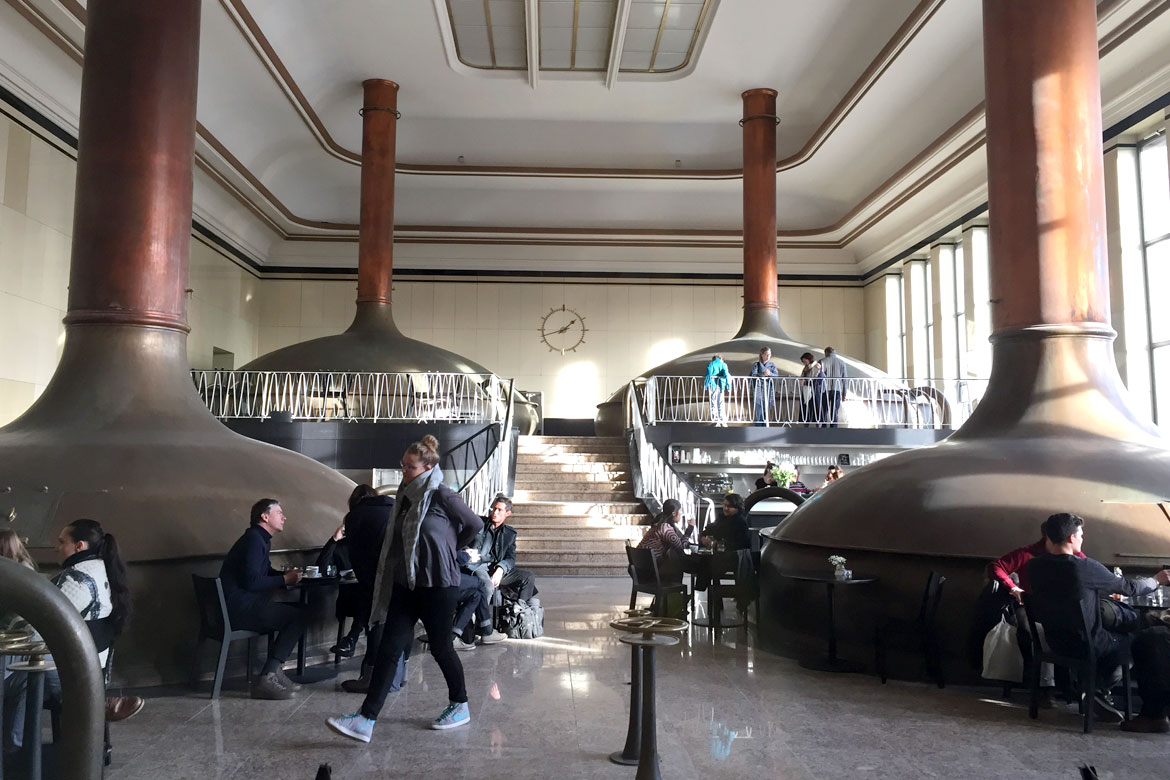 2. Me. berlin
The Me Collectors Room is a special gallery that functions as a platform for international private art collections. It often hosts well-known artists, which for designers is always a pleasure. However, my favorite part about this place is one of its little rooms called Wunderkammer. It's located upstairs and is filled with precious little things that bring an incredible amount of intrigue.
The term "Wunderkammer", or in English – "A cabinet of curiosities" is well executed and present in the room. The term itself is dated to the European renaissance and usually described an encyclopedic room. This specific Wunderkrammer showcases collections of stuffed animals, ethnological objects, archaeological findings, science and medical accessories, which all belonged to the high-class society of that time, showing the knowledge and money they once had.
Auguststrasse 68, 10117 Berlin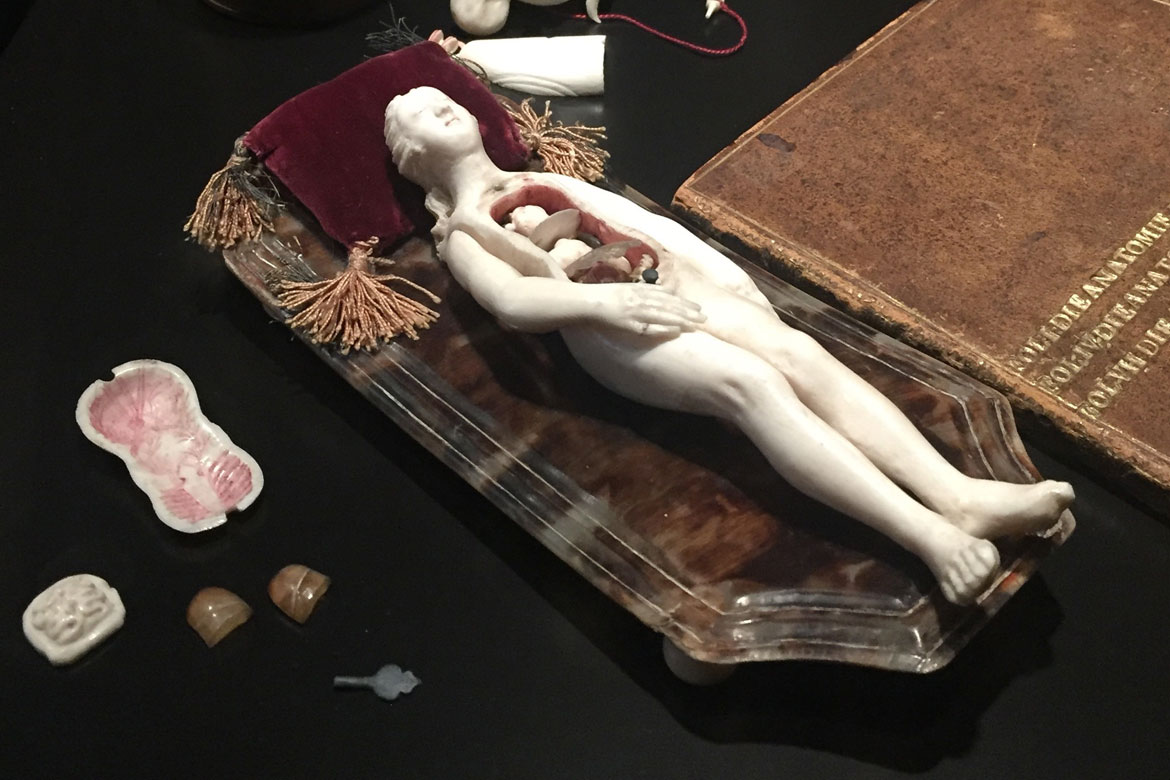 3. Delphi – A former silent film theater
A beautiful hub for culture, Delphi has an original vintage look from the 20's taken straight from the glamorous film industry of that time. It's located in an area that was once called "Little Hollywood" and I can assure you, the magical stardust from the days of Marlein Ditrich and Fritz Lang is still in the air.
The architectural structure of the theater survived WWII by a miracle with just minor damages.After being closed for almost 70 years, it's now open to show us a glimpse of an old silent film theater, fully equipped with a pit for the orchestra and eight meter high ceilings. It's a truly remarkable experience, as it's one of the last spaces of its kind.
Make sure to check the calendar for the different culture and art events, whether it's old movie screenings (perfect for a cold snowy night), pop-up theater events, concerts or siteinspire opera. Be sure to stop by the old-fashioned bar, it's open before and after the shows.
Gustav-Adolf-Straße 2, 13086 Berlin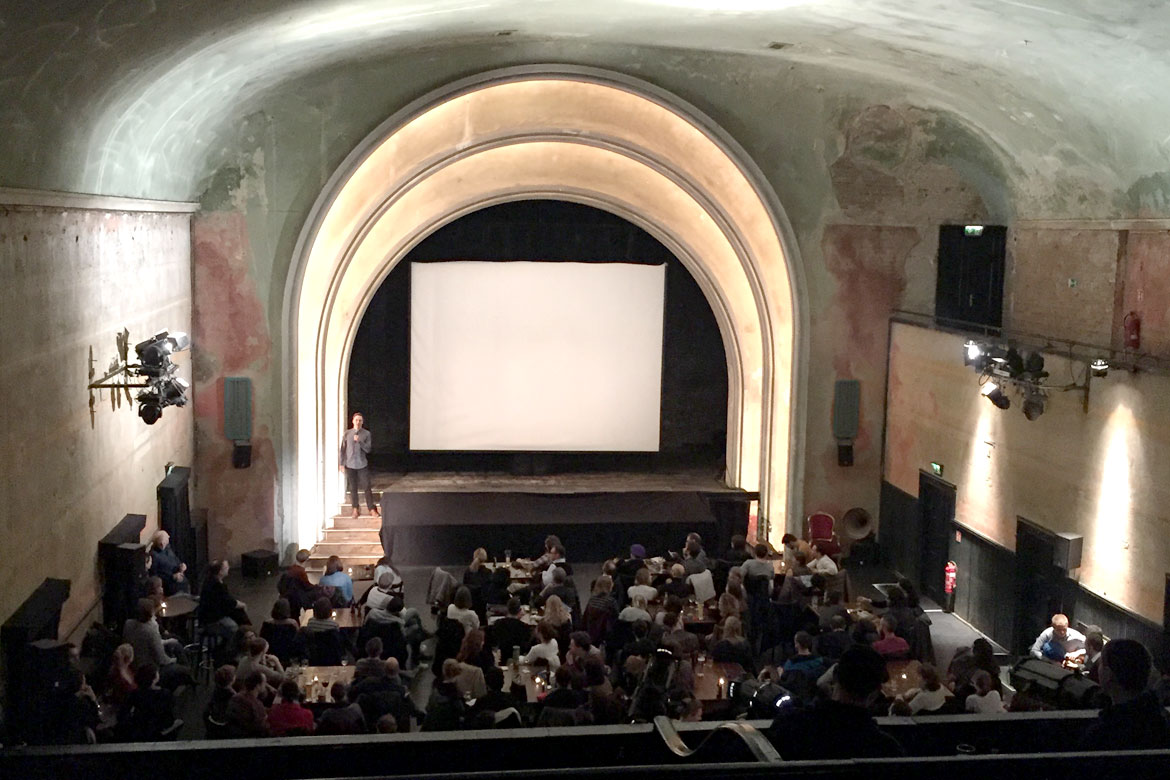 Summer Recommendations
It's only January and I already miss summer in Berlin. Sitting in the sunny parks with friends and beers, planning a weekend at the lake or visiting the butterflies and bees during lunch break in the garden next to the office. Here are some of the best outdoor spots for some sunlight in the city:
1. Korner Park 
Berlin is one of the greenest cities in Europe. There are parks everywhere, and so many worth visiting – Volkspark for it's lovely nature; Treptower Park because of the crazy Soviet memorial; Tempelhof that used to be an airport; and Prinzessinnen-garten for all the fresh food they use straight from the garden.
However my favorite one isn't as famous, but I still feel it's well worth a visit. It's called Korner Park and it's a neo-baroque style garden that feels like you've entered another era. It's also special since it's built five meters below street level, which is so cool!
Schierker Str. 8, 12051 Berlin
2. Liepnitzsee Lake  
Berlin is surrounded with no less than 88 lakes, which make for the perfect activity during a sunny weekend. Only 20 minutes by train or a bit more if you bike, and you can find yourself among sandy beaches or at the edge of a thick forest.
My favorite lake is called Liepnitzsee. It's 47 kilometers north from the center of Berlin and only an hour away by car or around two hours by train or bus. (You can check any map app for the specific train and bus lines as they change depending on the day and the hour.)
Once you arrive, you'll enjoy a nice walk in the forest up until you find the perfect spot with the right amount of sun and shadow. Pack a day-long picnic basket and go check it out.
3. Baum und zeit beelitz
If you are a botanical nerd, leaf collector, aspiring photographer or just need a refreshing break from your computer screen, Baum & zeit is the place for you. It's 52 kilometers from the center of Berlin, and you can also visit the thick pine woods that are part of Nuthe-Nieplitz Nature Park.
There's a wonderful treetop walk treading on a 36 meter high bridge, complete with small botanical definition signs specifying what's around you and describing the tree families along the bridge. An impressive abandoned hospital complex of 60 buildings dated to 1898 are nearby, and you're free to join a tour that tells you about the history. In general, the space provides an area to just wander around and enjoy the nature of the woods.
It's a great place to visit during early autumn, spring and summer. Check the train times and opening hours before you go. (Deutsche Bahn has a train that will take you all the way up into the woods.)
Str. nach Fichtenwalde 13, 14547 Beelitz
You Might Like These too:
Get in Touch! Get in Touch!
Get in Touch! Get in Touch!
Get in Touch!