Fresh off the plane from Dublin, our designers are here to share highlights from the 2017 Offset Design Conference
Text & Main Image

Roy Sherizly, Navot Porat, Oranit Zizi, Eliran Mor-Yosef

Date

March 14, 2017

Est Read time

3 min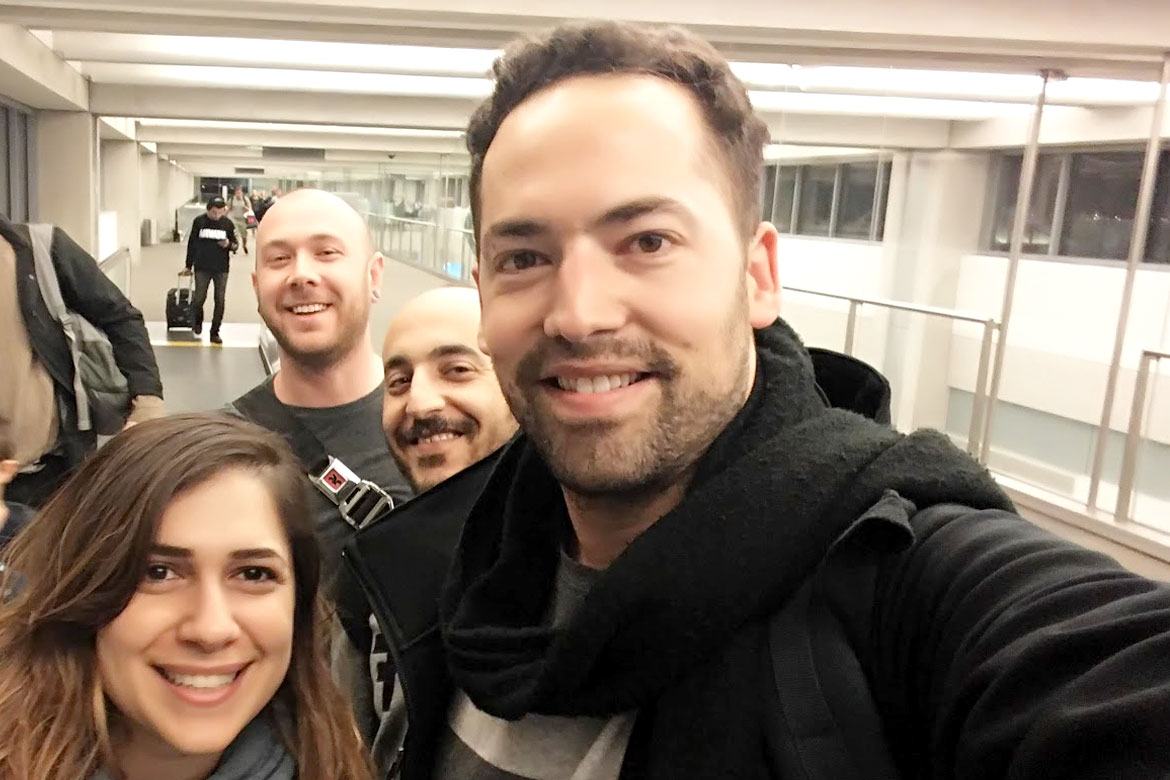 Hi readers! We are Roy, Oranit, Navot and Eliran – a team of designers from the Wix Studio and Marketing Studio that recently came back from Dublin, where we had the pleasure of attending this year's Offset Design Conference. Since its start in 2009, Offset has become one of the most interesting and inspirational conferences for the design and creative industries. The three-day conference was held at the beautiful Bord Gáis Energy Theatre located in the Grand Canal Dock area of Dublin – also dubbed "Silicon Docks" because Facebook, Google, Airbnb and Linkedin have headquarters there.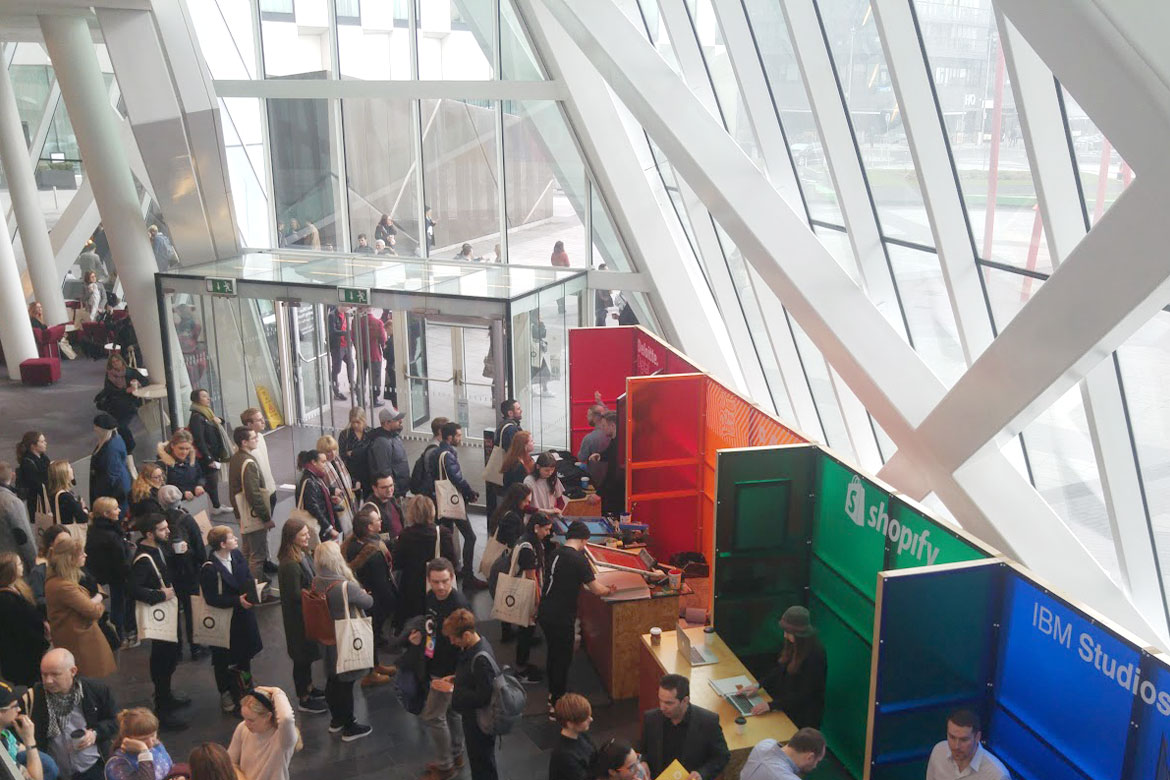 Each day had its own exciting lineup of multi-disciplinary speakers ranging from photography and art direction to sound design and illustration. Here are some of our favorite speakers:
1. Rod Hunt – Illustrator
Rod is a self-confessed OCD illustrator that creates complex scenes and "maps" for big brands. His love and obsession for the theme "robots and girls" was clearly apparent by looking at his intricate designs. He spoke about the importance of not following trends, finding your own niche in your work and building strong client relationships. He went into detail about his illustrating process, which showcased his strong relationships with the abundant back-and-forth with his clients.
2. Bruno Maag (Dalton Maag Studio) – Swiss type designer
As a type designer, Bruno's passion for typography is so strong that he gets super aggravated by all the stupid mistakes people make when working with type. Bruno spoke about how grids are good for organizing, but we must not use them in a dogmatic way like in "Swiss Typography" (a term he hates, despite being Swiss AND a typographer). His most memorable quote for us was "We are designers, not artists – we have a job to do". He explained that we must always think about the user/market/demographic, and then use science and supported facts to justify our design decisions.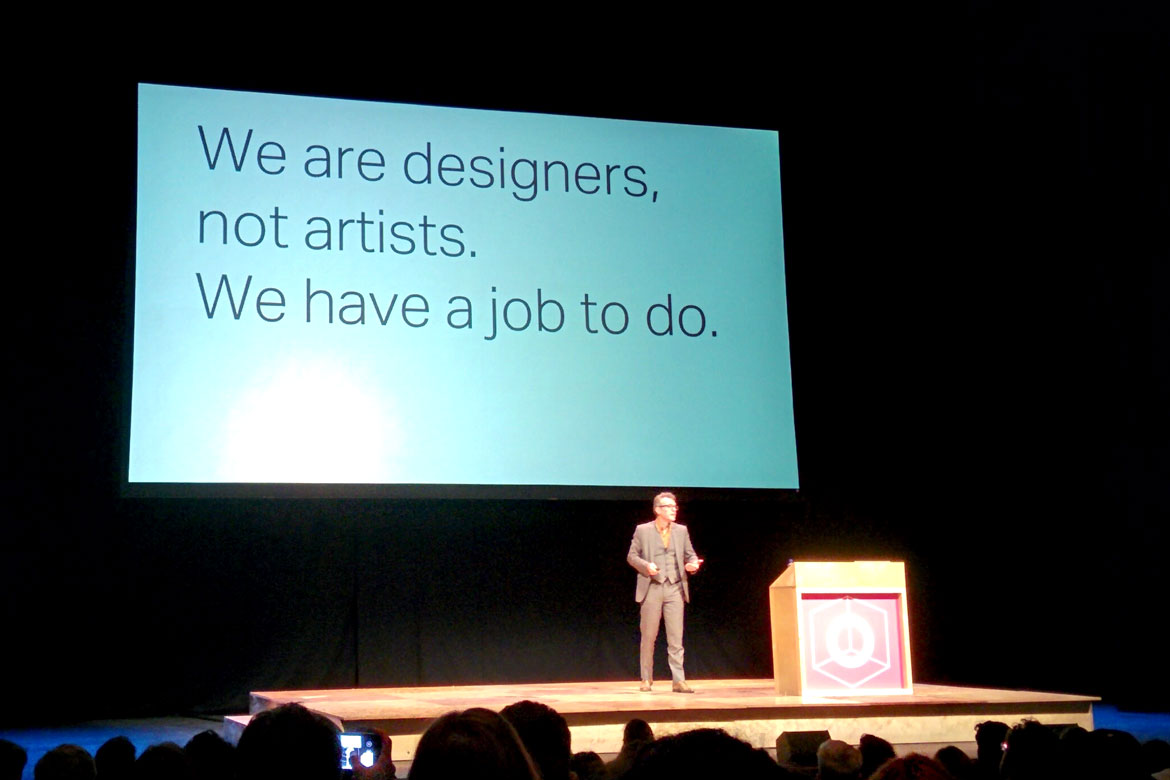 3. Jean-Paul Goude – Graphic designer, illustrator, photographer and director
Jean-Paul is a famous French graphic designer, illustrator, photographer and advertising film director. He's mostly known for his work with Grace Jones and the iconic images he made with her. He has worked with the biggest and the best throughout his career, which he showed through his autobiographical documentary prefacing his lecture. In a sense, Jean's talk seemed more like an interview, as he spoke mostly about his body of work and muses. He left us with an inspiring notion – that he always tries to exaggerate in his work, and never settles for other people's ideas.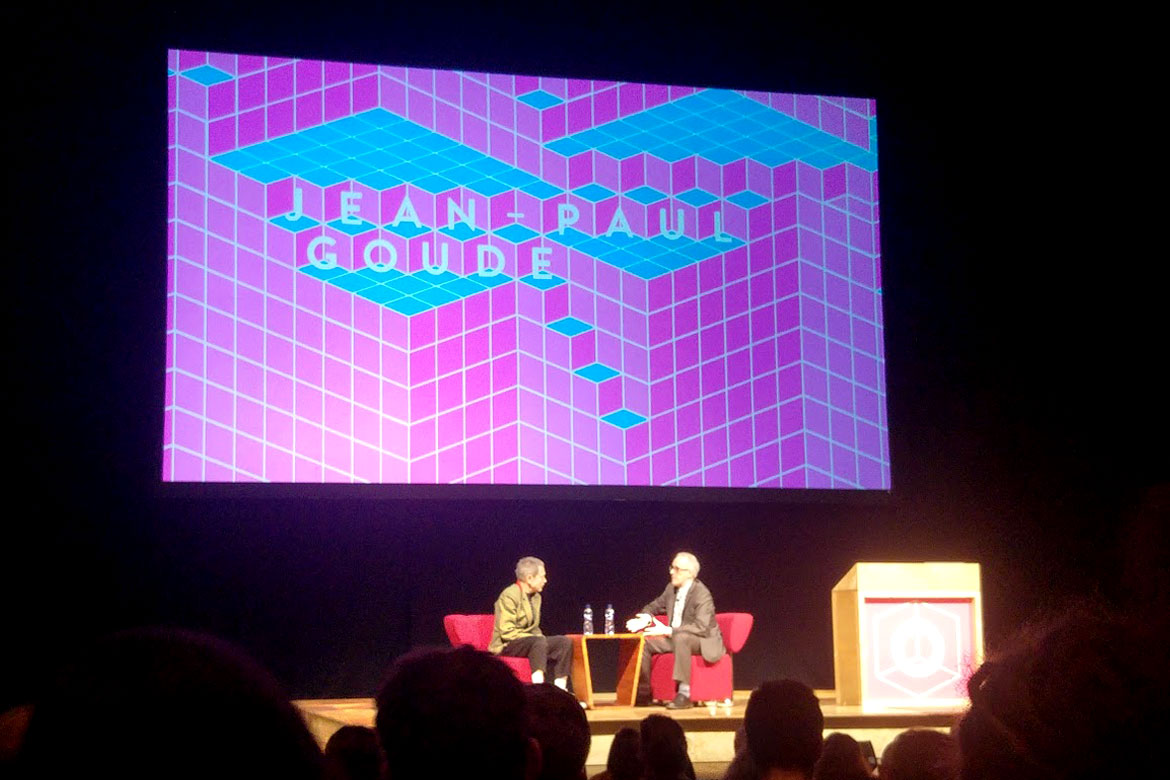 4. Gavin Little (Echolab) – Sound Designer
Gavin is the founder of Echolab, a sound design studio that creates sound for big budget movies, commercials and various TV shows. As a super talented designer in many fields, he actually started out as a programmer/graphic designer before eventually settling on his main interest of sound design. Gavin works with well-known brands like Nike, Adidas and Sony, and has done sound design for movies and shows like Gravity, The Martian, Oblivion, Interstellar, Ex Machina and Narcos. His talk was very interesting both visually and audibly, and showed the strength that sound has to send a specific message. He spoke about always striving to create personal work that in the end moves you towards commercial work. He also explained the importance of psycho-acoustics, which he implements to create "contrast" in sound.
5. Mirko Borsche (Bureau Borsche) – Design Studio
Mirko leads the successful German design studio Bureau Borsche that specializes in weird and unusual designs. Through all of their print design, it's clear they enjoy steering away from the norm. Their work, and how Mikro presented it, was very unconventional compared to other studios. He spoke about how his team uses the surrounding environment as part of their work, and how they try to convey ideas in the simplest way.
You Might Like These too:
Get in Touch! Get in Touch!
Get in Touch! Get in Touch!
Get in Touch!