Our two project managers for WixFest NYC - Dafna and Shira - each share how their mutual passion for design and designers crossed oceans and produced an amazing event.
Text

Shira Galler & Dafna Sharabi

Images

Ashley Ecklund

Date

January 10, 2017

Est Read time

4.5 min
A Local Celebration of Design
Dafna / TLV: Let's start at the beginning – a short trip down memory lane to explain what WixFest is all about and how it started five years ago. Our offices are located in the Tel Aviv port, where we're lucky to have a beautiful, spacious rooftop for everyone to enjoy.. It has fresh air and blue, beautiful ocean as far as the eye can see. Every time we'd go up there, we kept asking ourselves – how can we share this cool venue and chill atmosphere with our community?
It didn't take long to come up with our answer – hosting design meetups for our friends and colleagues. We compiled a list of interesting people we knew, made some calls, put together a lineup of speakers and finally, launched a website for people to register. We each shared the site with our friends and were surprised by how many people registered in just a few hours. Since then, we've been doing it every single year.
Today, WixFest is a well-known event, still free of charge for our local design community. From year to year, we've gotten better at creating it – from the right atmosphere to unique themes, to special decorations, and of course, hosting the coolest speakers and most original workshops. From the time we had the whole Wix rooftop covered with urban ecology structures and held a planting workshop; to our winter event in the Wix parking lot with hot soup and a silk printing session; to our first international speaker and hosting the event outside our offices for the first time; bringing us to this year's event, where we are hosting Mr. Bingo, who's coming all the way from London to inspire our local community.
Going beyond the Atlantic
Only a 12-hour plane ride from our TLV HQ, Wix has another cool office with awesome people running it. So an idea came up – why not have a WixFest event in NYC, the city of design! There's a huge community there passionate about many different types of design, which we were sure would love to attend such an event.
We were super excited, but I must say, also scared – The idea of "handing our baby" to another team and trusting them to make it another amazing event was a bit difficult for us. However, we soon learned that we had nothing to worry about! We reached out to Shira from the NYC team, and she got on board right away. Here's her side of the story.
New York State of Mind
Shira / NYC: As soon as I heard the idea of bringing WixFest to NYC, I was thrilled. I knew how awesome the event had been in Tel Aviv, as I had attended the last onemyself with Tobias van Schneider as the guest speaker. Having seen the possibilities, I was excited to work on a project that brought amazing designers together in New York City in the awesome, Wix fashion.
After careful planning, we came up with our final list of speakers – Daniel Zender, a talented illustrator; Alexandra Zsigmond, Art Director at the New York Times; and of course representatives from the Wix design team – Oz & Inbal, team leaders from the studio.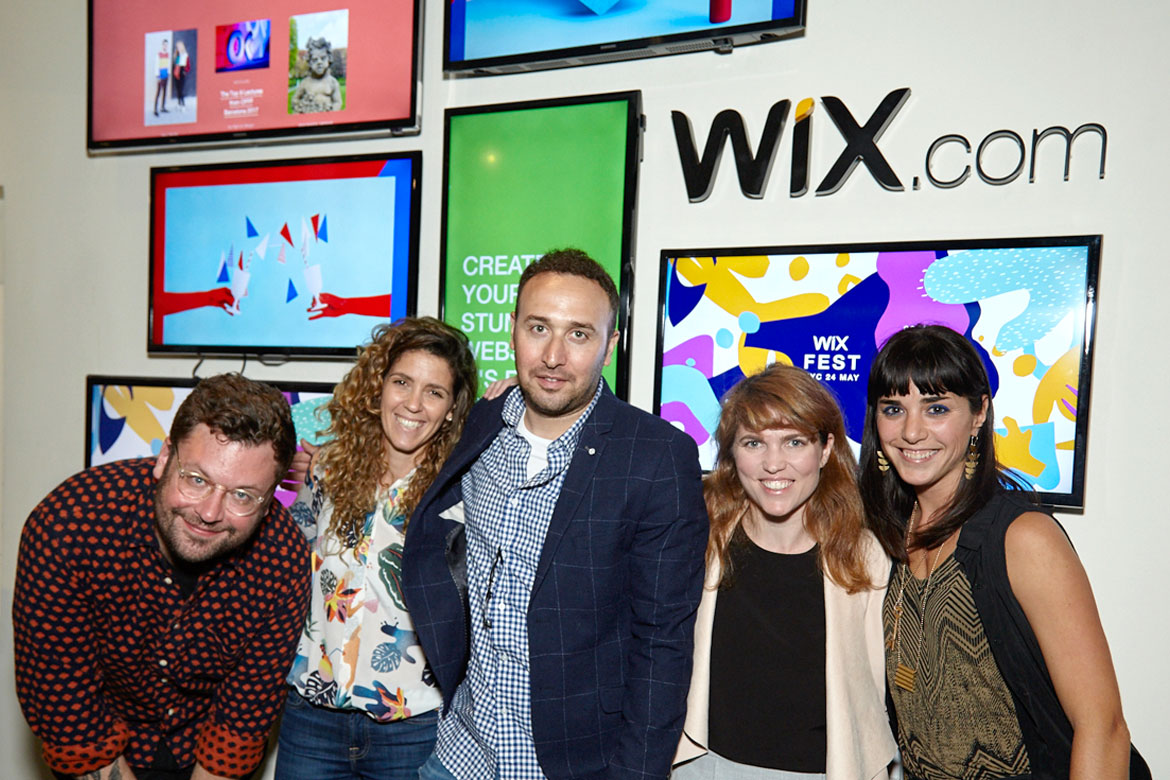 As for the workshop, we reached out to Gowanus Print Lab to print the WixFest design on T-shirts and totes bags, live at the event in front of attendees. And of course, the design studio in Tel Aviv came up with some fun branding for the event website, printed shirts, tote bags, posters, emails, and banners.
The event started with some lovely mingling, beer sipping and nibbling on delicious food. Inbal and Oz kicked off with their presentation about the Wix design and marketing process, from our campaigns to templates, to the design of this very blog.
Daniel's presentation – "Exploring New Ideas Through Experimentation and Procrastination" – really dove into the way he finds inspiration. He took us through a journey of who he is and why he started illustrating, honing in on the work he actually wanted to create rather than what he thought people wanted to see. He left us with the urge to explore our own inner artistic drive rather than settling on commercializing our work.
Alexandra enlightened us about the "Art of Art Directing." She gave us amazing examples of how she and her team come up with a piece in less than a week. Alexandra taught us that as an Art Director for the New York Times, one really becomes a "collector, matchmaker, translator, diplomat and critic." She explained that Art Directors have a ton of power, but can also feel the pressure and pushback in a massive way.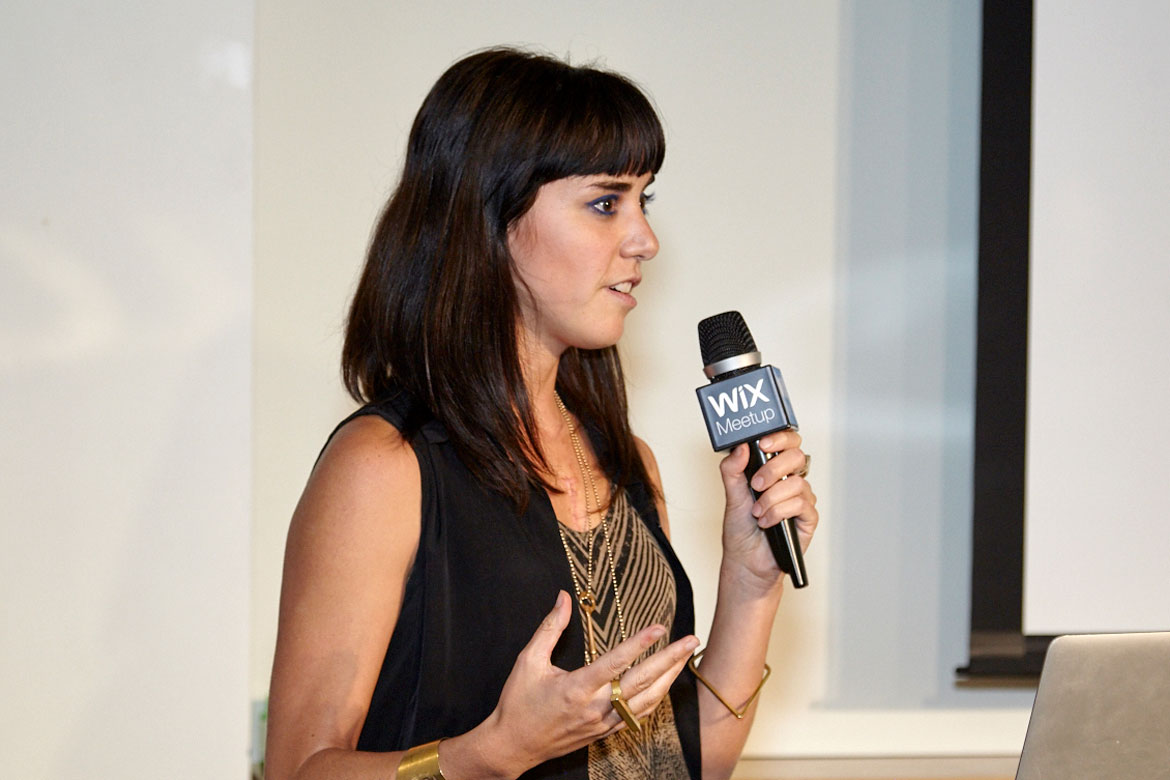 Inspiration is Global
At the end of WixFest NYC what we were truly left with, from both of these speakers, was to not sell out. To stick to what you are most passionate about, what drives you and what you want to achieve. Yes, do the work that needs to be done to make a living, but always continue to work on the projects that follow your passions.
At the end of the day, that was really interesting to think about in terms of our very own WixFest event – Dafna and I did just that. With the right people, a little bit of guts and a very open communication, great projects and experiences are possible.
You Might Like These too:
Get in Touch! Get in Touch!
Get in Touch! Get in Touch!
Get in Touch!